I am Alumni of Jawahar Navodaya Vidyalaya. It was the best time in my life. I found our day to day life , Relationship with Friends, Seniors, Juniors, Teachers and other Non teaching staff , Mostly studies Etc are unique in some ways…by Ex Navodayan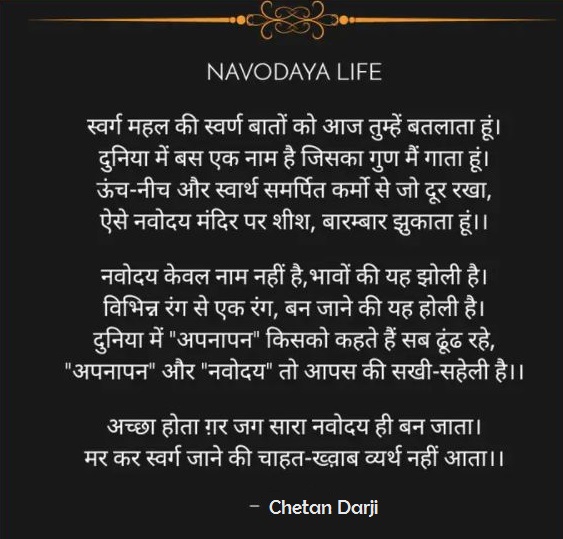 1. Routine ( Day To Day Life)
Morning exercise/ games-assembly -class-breakfast-class-lunch-study time-evening games-night study-dinner-common prayer. this was our one day. This time table is the best and unique thing about Navodaya ,students will be fully engaged and efficient.
2. Relationship With Teachers
They cared for us in a parental kind of way(but they also did scold us and punish us for our evil crimes) They noticed when we become thin and they used to come and personally serve us during mess time. They even reminded us when our hair is messy or our uniforms were dirty. I think this kind of teacher student relations are very rare in other schools
3. Migration
Its another best thing about JNVs…Around 1/3rd of students of 9th Standard are send to another JNV.
4. Friends
Well we played together, eat together, slept together. prayed together, studied together …… for 7 years. Needless to say they are not friends they are like our family
5. Relationship with Juniors and seniors
Unlike other schools in JNVs not only the same batch students but juniors and seniors remain our best buddies even after Navodaya.
6. Attachment to the school
Being Navodayan is an emotion… Going back to Navodaya after several years feels like going back to home… I don't know how many others have a nostalgic feeling like this to their old schools…
Every Navodaya Students (Navodayan) After 6 years Missed a Lot Navodaya Life