Are you searching for – Benefits of Navodaya. How Navodaya has Changed You ?
Then you are at Right Place.
The Complete and Official Information of Benefits of Navodaya. How Navodaya has Changed You ?
Navodaya was my first experience living outside home. I don't think there is any other place for students to learn beyond academics. We did everything that we won't be willing to do at home. Although at that time i didn't like doing it all but later when i left this fraternity i realized how adjusting and self-dependent person i have become.
We used to wake up at sharp 5:00 in the morning and go for running and some exercise. It brought a regualrity in our lives and gave us more time to utilise.
We used to clean our classes, mess, dormitary , gardens and even washrooms. Everybody did it , they won't be doing it at home but here all were eqaul.
We lived in a dormitary that contained 24 beds! It was one big family.
We had to compete for everything be it washroom in the morning, food in the mess or studies. Most of the time we tried to fit in this system and somehow we became very adjusting.
If you want to feel the real perks of hostel life, this is the place. It's challenging to live here. Not everyone can handle restricions and discipline and kind of food you get here. lot of students quit just beacause they could not adjust .
You have 100 other things to do here apart from studies and at the same time you have to maintain your grades. It's tough to find time. We used to get tired as hell by the time we hit the bed.
I learnt how to live in a community and help each other. I have made life long friends here.
You don't get to see your parents more often and you cannot call them whenever you feel like. You will miss your home a lot. It's hard for 6th standard students, not seeing their parents and not talking to them whenever they want ,plus they have to do everything on their own at this little age like washing their clothes, cleaning , taking care of their health, studies , No regular T.V (just on weekends), waking up early in the morning was the hardest part!Whole day felt like a race. We used to feel sad for our cute little 6th standard juniors.
We learnt to manage in less facilities.
I feel fortunate to be a part of this fraternity.
It was challenging but it was one of the best thing
Navodaya is a institute which converts a coal into diamond.
Navodaya gives entry on the basis of merit of written exam, hence it recruits on the basis of academic performance. But as a name of training, Navodaya gives multi talent to child. Navodaya gives a good platform for music, sports, study etc.
What Navodaya gives –
1) Give best education
Navodaya provides CBSE education to poor and needy children of villages. According to last 10 year record jnv performance is best in all CBSE school chains. Hence, jnv gives best and smart education to thier students.
2) Makes you self-dependent
Navodaya is a boarding school. Teaching is just a part of it. When you enter in 6th class, you are dependent on your home. But Navodaya teaches you "How you can manage all things?". Navodaya removes your homesickness and makes you bold.
3) Makes you smart
As one great man has said " Man becomes smart when he learn from his mistakes ". In Navodaya you have to do all your work by yourself. So, you do lots of mistakes in your learning age. So, it make you smart earlier then your age.
4) You becomes part of a family
Navodaya is not an organisation, it's a family. And when you enter this organisation you become part of it. You only feel it when you pass out from jnv. In world outside jnv, a word NAVODAYAN is enough. One Navodayan automatically helps another Navodayan only because of both belongs to same family "Navodaya".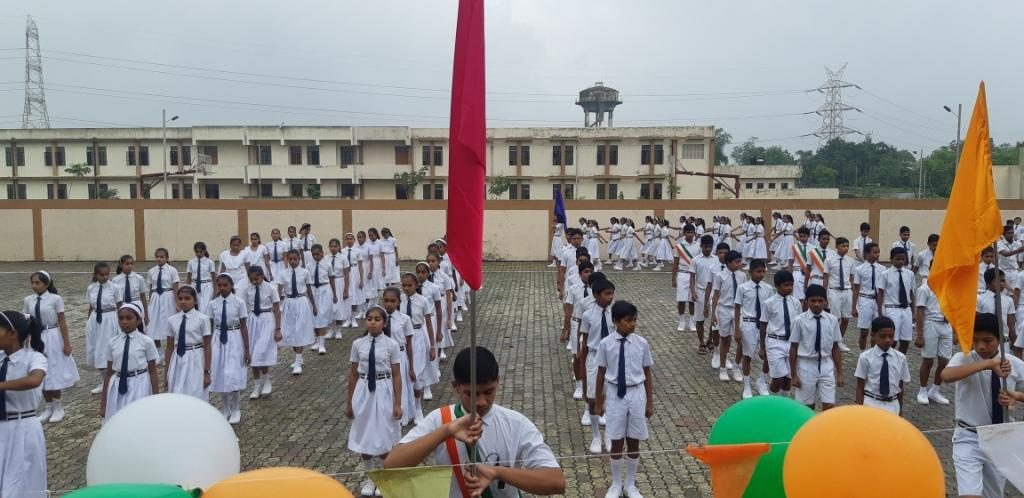 5) Heaven life
As you pass your 7 year in jnv with your friends and your teacher with abnormal resources, you get a wonderful experience of your life. You surely remember this 7 years in your entire life.
6) JNV produces responsible citizens
As jnv has motto –
Come to learn, leave to serve
" Student should not be only qualified, he should be educated. "
Jnv provides education with values and leadership qualities.
What are the benefits of studying at JNV over other schools?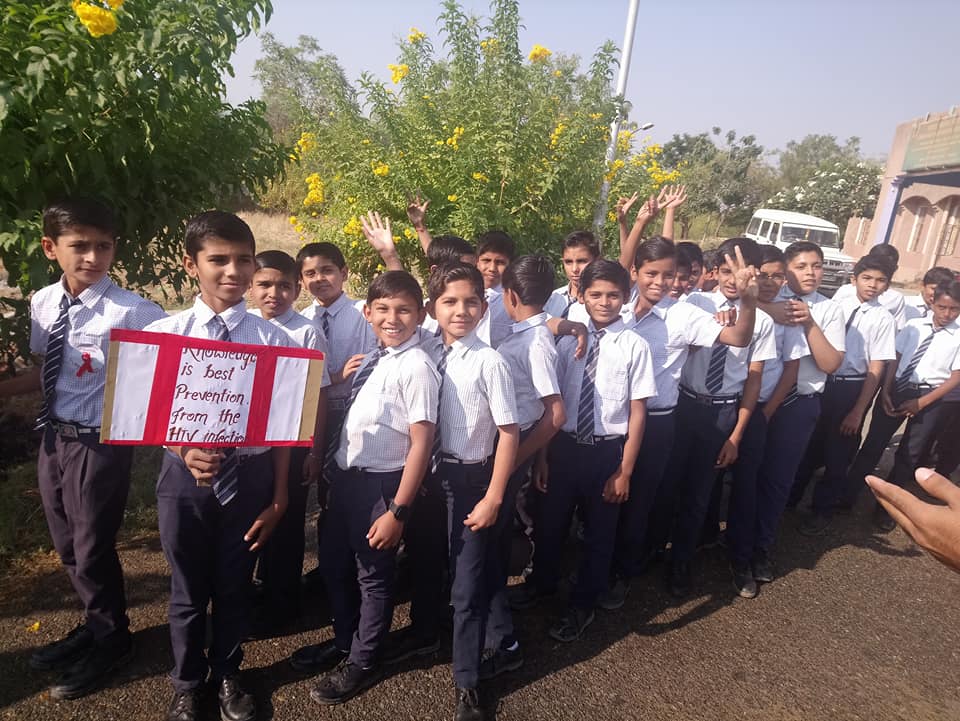 Education System
Navodayas are CBSE schools, so the syllabus is similar to every other CBSE schools. But Navodaya taught us how to learn things better, apart from knowledge that we gained from the text books. So the difference lies in the learning strategy of the students. I always make sure not to learn anything wrong, even if I haven't learnt anything.
Individual Attention
The teachers are doing a great job in taking care of each child in their all round development. In academics, sports, co-curricular activities etc etc.
Self Dependent
Right from the age of 10 or 11 we have started doing our things by our own. Most importantly we have made our decisions by our own.
Flexible to situations
We adhere to different situations and people easily. Some friends(non-navodayans) use to say that we are like cats, even if we fall, we fall on four legs. We are less-prone to disappointments. We try to find happiness in everything.
True identity
Basically children inherits the traits of their parents as they are staying with them when they get moulded. Since we are away from parents we are free to choose whom we have to make us our role model. It might be our parents, teachers or anyone else whom we get inspired of. Our character is what we have chosen, very less intervention of parents of family members. Mostly we inherit some character from one and some from another.
Sportsman
Only Sunday passes without morning PT and Evening Games at Navodaya. Each student is good in at least one sport. Sport days and sport meets are really memorable experience a student can have in the school life.

After all it was a great life experience.
Well guyz, I am Chetan Darji,
I have spent nearly 5 years of my life in JNV. I think i am eligible to answer. JNVs are the best schools in the country. When compared to KVS and Sainik schools, JNVs are miles ahead. In terms of results, they are the best in the country.
JNV is absolutely free. From pen to toothbrush, from food to uniform, shoes, t-shirts, books. Although you have to clear the toughest competition in the district.
JNVST is the exam for admission in JNV. From nearly 10000 aspirants 80 students are selected.
JNV is situated nearly in each district of India except in tamilnadu.
Students from JNV are literally everywhere. IAS, MILITARY, ENGINEERS, CIVIL SERVICES, etc. Hence there is a very giant pool of our alumnus.
Teachers from JNVs are very qualified. It is an autonomous body of central government.
Quality of food is damn good.
Jnvs have migration policy in all over the country i.e, class IX. It helps in national integrity and also gives students wonderful experience.