A Personalized Learning Resource for All Ages
Thanks For Visiting http://studmentor.com
About Stud Mentor :-
Stud Mentor is a Popular Educational Blog that mainly covers topics related to Educational Articles, Interview Tips & Tricks, Entrance Exams, Government Forms, Materials, Trendy Data, Current Affair and Navodaya Dashboard that empower learners to research in and out of classroom at their own location.
Chetan Darji kicks off the Stud Mentor in January 2019. This Blog provides such valuable information over the areas of Interest Mentioned above.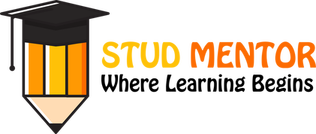 To Enrich this blog please share useful suggestions. I am very grateful for your visit, and look forward to seeing you again. Please send me your feedback via the Contact Form if you face any issues.
You can Write your Own article on Stud Mentor. Look write for us page.
Our Mission:
To help the newbies who are struggling to start their first blog.
To help you make your blog a better blog and make money from it.
To Support and Educate people about the online and offline Subjects of Everyday Life and to do the best from their side.
About Me : Chetan Darji
Hi, My name is Chetan Darji, and I am the owner and Founder of this website. I am 24 years old, Dhanera-based (India) blogger. Life has totally changed after becoming a blogger.
I started this blog on 4th January 2019. After putting continuous efforts on this blog, I have made it one of the top blogs in the Indian community, where you can learn the tips of blogging.
I call myself a blogger, writer, affiliate marketer and a Teacher. After reading my blog posts, you'll feel that starting a blog is not that difficult as it seems.
Connect With Me :-
Email :- [email protected]
I hope that this blog helpful for you for find out some valuable information. Keep Visiting Stud Mentor and Please Share it on Facebook,Twitter and Google+.