Are you searching for – List of Important Days of February Month National and International 2023
Then you are at Right Place.
The Complete and Official List of Important Special Days of February Month National and International 2023
List of Important Days of February Month National and International 2023
Here we are giving complete information about special day come in Month of February 2023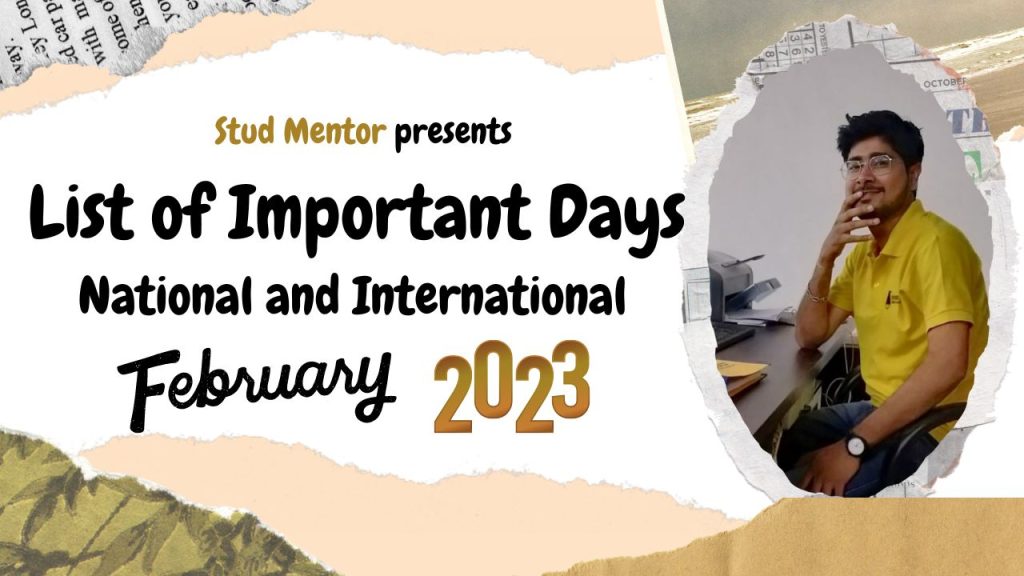 Coast Guard saves one precious life every second day at sea. Indian Coast Guard has played a significant role in securing the Indian Coasts and enforcing the regulations within the Maritime Zones of India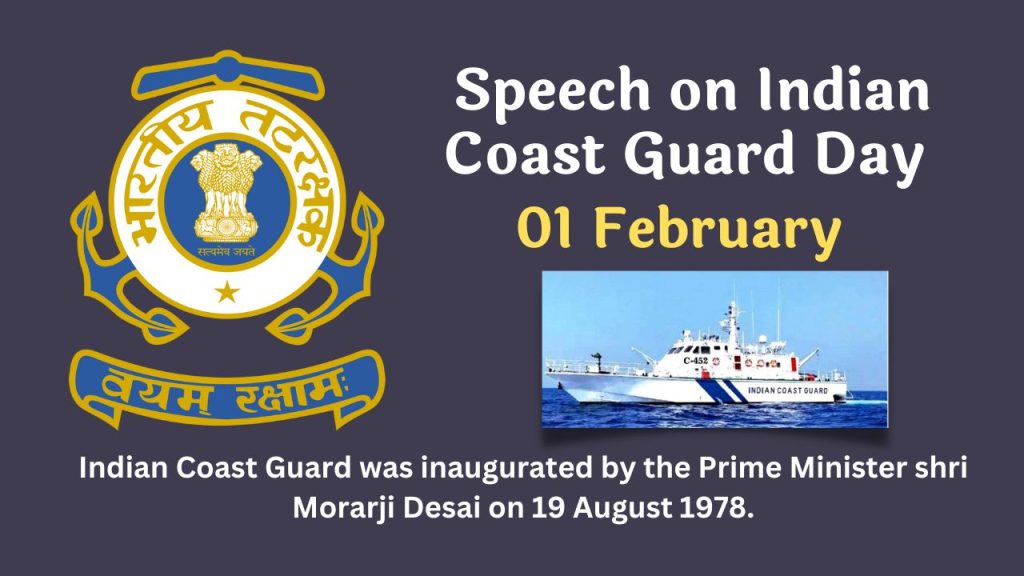 2 February 2023 – RA Awareness Day
RA Awareness Day is Rheumatoid Arthritis Awareness Day and is observed on 2 February to spread awareness for patients suffering from rheumatoid arthritis.
February 4 is an important day to raise awareness about prevention, detection, and treatment. Started by the Union for International Cancer Control in 2008.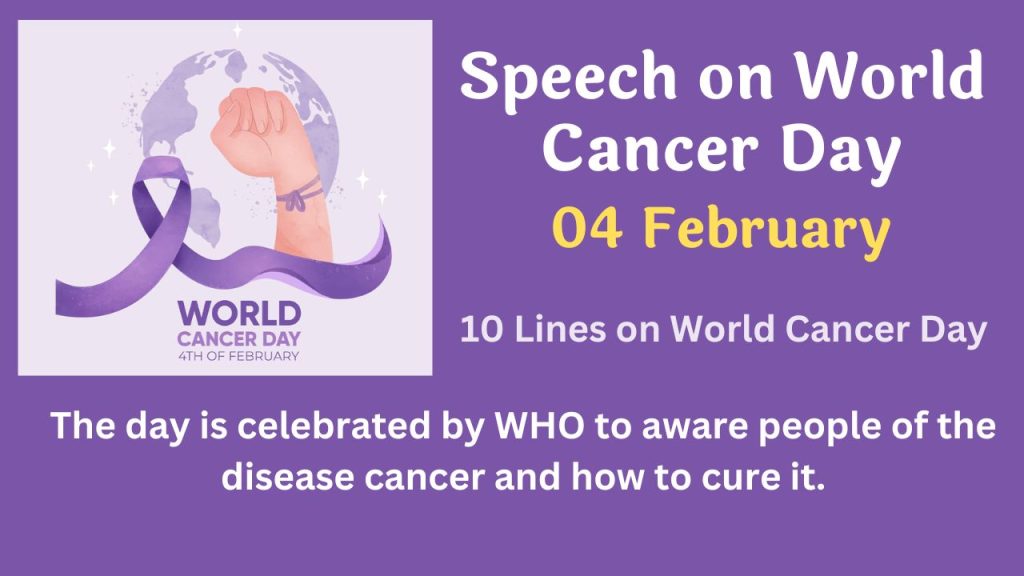 4 February 2023 – Independence Day of Sri Lanka
Sri Lankan National Holiday celebrated annually on 4 February to commemorate the country's political Independence from British rule in 1948
6 February 2023 – International Day of Zero Tolerance for Female Genital Mutilation
Female Genital Mutilation (FGM) comprises all procedures that involve altering or injuring the female genitalia for non-medical reasons and it recognized internationally as a violation of the human rights of girls and women.
7 February 2023 – Safer Internet Day
Safer Internet Day (SID) is organized by Insafe in February of each year to promote safer and more responsible use of online technology and mobile phones.
10 February 2023 – National Umbrella Day
National Umbrella Day casts a little shade on February 10th. The day honors one of the world's most useful inventions, the umbrella !
10 February 2023 – World Pulses Day
World Pulses Day is a designated United Nations global event to recognize the importance of pulses (chickpeas, dry beans, lentils, dry peas and lupins among others) as a global food.
11 February 2023 – International Day of Women and Girls in Science
Implemented by resolution of the United Nations General Assembly on 22 December, 2015. The day recognizes the critical role women and girls play in science and technology.
11 February 2023 – World Day of the Sick
February 11 is World day of the Sick, an observation started by Pope John Paul 11 as a way for believers to offer prayers for those suffering from illnesses.
12 February 2023 – National Productivity Day
Every year on 12th February, National Productivity Day is commemorated to promote India's productivity culture.
12 February 2023 – Darwin Day
Darwin Day is a celebration to commemorate the birthday of Charles Darwin on 12 February 1809. The day is used to highlight Darwin's contributions to science and to promote science in general.
12 February 2023 – Abraham Lincoln Birthday
He succeeded in preserving the Union, abolishing slavery, bolstering the federal government, and modernizing the U.S Economy
Sarojini Naidu was an Indian political activist and poet. She was an important figure in India's struggle for independence from colonial rule.
13 February 2023 – World Radio Day
February 13 is World Radio Day, which celebrates the radio as a way of educating people, providing information, and promoting freedom of expression across cultures.
14 February 2023 – Valentine's Day
Valentine's Day is a time when people show feelings of love, affection and friendship. It is celebrated in many ways worldwide and falls on February 14 each year.
15 February 2023 – World Hippo Day
Each year, World Hippo Day on February 15th provides a special day to celebrate the world's third largest mammal. It's also a day to learn more about the hippopotamus.
15 February 2023 – National Flag of Canada Day
At the stroke of noon on February 15, 1965, Canada's red and white maple leaf flag was raised for the very first time on Parliament Hill.
19 February 2023 – Chhatrapati Shivaji Maharaj Jayanti
Chatrapati Shivaji Maharaj Jayanti is a festival and public holiday of the Indian state of Maharashtra. This festival is celebrated on February 19, celebrating the birth anniversary o Shivaji Maharaj, the first Chhatrapti and founder of the Maratha Empire, some people celebrate this day by Hindu Calendar in Maharastra.
19 February 2023 – World Pangolin Day
World Pangolin Day falls on the third Saturday of February each year. This is a yearly global celebration of pangolins and the people working to save them from extinction.
20 February 2023 – World Day of Social Justice
Social Justice Equality Day is an international day recognizing the need to promote social jutice, which included efforts to tackle issues such as poverty, exclusion, gender equality, unemployment , human rights, and social protections.
21 February 2023 – International Mother Language Day
The United National (UN) International Mother Language Day annually celebrates language diversity and variety worldwide on February 21.
Scouts' Day or Guides' Day is a generic term for special days observed by members of the Scouting movement throughout the year.
22 February 2023 – Central Excise Day
It is observed on 24th February every year to commemorate the Central Excise and salt act which was enacted on 24th February 1944. The day honors the contribution of the Central Board of Indirect Taxes and Customs (CBIC) to the country and the officers associated with it and their services.
27 February 2023 – World NGO day
World NGO Day is an important annual marking point for NGOs to celebrate their achievement, as well as allowing small, grassroots.
28 February 2023 – National Science Day
National Science Day is celebrated in India on 28 February each year to mark the discovery of the Raman effect by Indian physicist Sir C. V Raman on 28 February 1928.
I Hope you like the Article of the List of Important Days of February Month National and International 2023. If you like then share to others.
Happy Reading Stay Connected