Jawahar Navodaya vidyalaya having two way of entrance Exams. The first entrance in 5th class and second entrance in 8th class.
For 5th class students Navodaya conducts exam in month of Feb for 6th class admission and in multi languages.
for 5th class student he/she requires minimum knowledge about
Mental ability
Mathematics,
English paragraph reading
English grammar.
Few students can crack Navodaya without coaching. But many of them require coaching along with 5th class.
You can do these things to train / teach student to get him/her selected- in Navodaya Entrance Exam.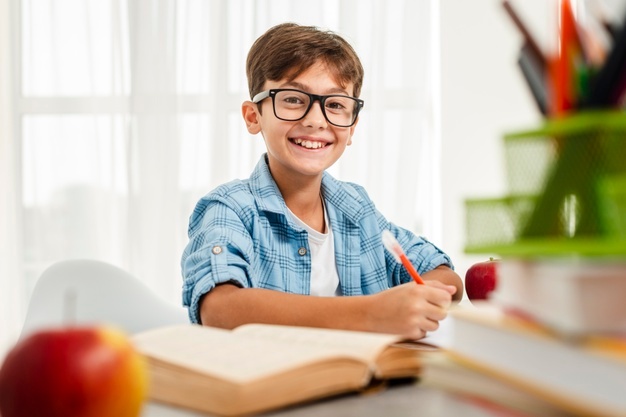 Obtain a good book- Very much required as it clearly guides you what sort of questions you are going to deal with rather than wondering here and there clueless.
Train to practice daily- This might sound like a cliche but believe me competitive exams demands regular practice even if it is JNVST. Ask the student to sit for at least 2 hours with the questions. Here, I am assuming that student has to attend school and has to complete school homework as well.
Make language portion fun- Language part is actually fun as it merely consists of small stories. Prepare student to take it in this way only. Tell him/her to enjoy the stories.
Handle mathematics with care- This part makes a lot of difference as the most students are bored of maths. Have patience with maths and try to take it in parts with more interesting parts (language and aptitude).
Make aptitude part a game- Many teachers try to force aptitude abilities but believe me it takes time to develop aptitude. In our case, this is the major part of all. So, it becomes more important to tackle this one with utmost care. Challenge your student to complete some exercises.
Teach time management- Time management is really important as question paper is quite lengthy for the students of 5th std. Students in that age are taught to write everything on paper. For example, while solving questions from unitary method they would write-
Cost of one pen = Rs. a
So, cost of 10 pens = Rs. a x 10
I think, I am able to make the point here.
Teach your student to write only necessary things(calculations only).
And tell him/her to be motivated and confident.
Cheers!!
Happy Teaching! Be Happy and cheerful Students
I Hope you like the Article of the How do I train / teach a student for the Jawahar Navodaya Vidyalaya Exam ?