Voter ID
Voter ID Verification Program to Verification though Android Application here all steps covered and explained well so its very useful to you.
Features:
Electoral Search by Details or by using EPIC Number
Register to Vote for New Voter Registration
Apply for new voter ID card/due to shifting from AC, Transposition within the assembly, Deletion/objection in the electoral roll, Correction of entries in the electoral roll, Apply online for registration of overseas voters.
All types of NVSP Forms Submission, notification and status updates will be available in a few clicks only.
Tags based frequently asked questions (FAQs) for a better understanding of the Electoral Process. Tags categories include: When, Who, Why, Where, What, How
Access to Articles/Galleries published on the website of ECI and SVEEP.
News, Press Releases from Election Commission of India.
Registration of any Complaint
Search your Name by in Electoral Roll by EPIC Number or Barcode of EPIC Card.
View contesting candidate profile and affidavit. (GE 2019)
Android App through Verification
Steps :
Go to the Play Store
Search the Voter Helpline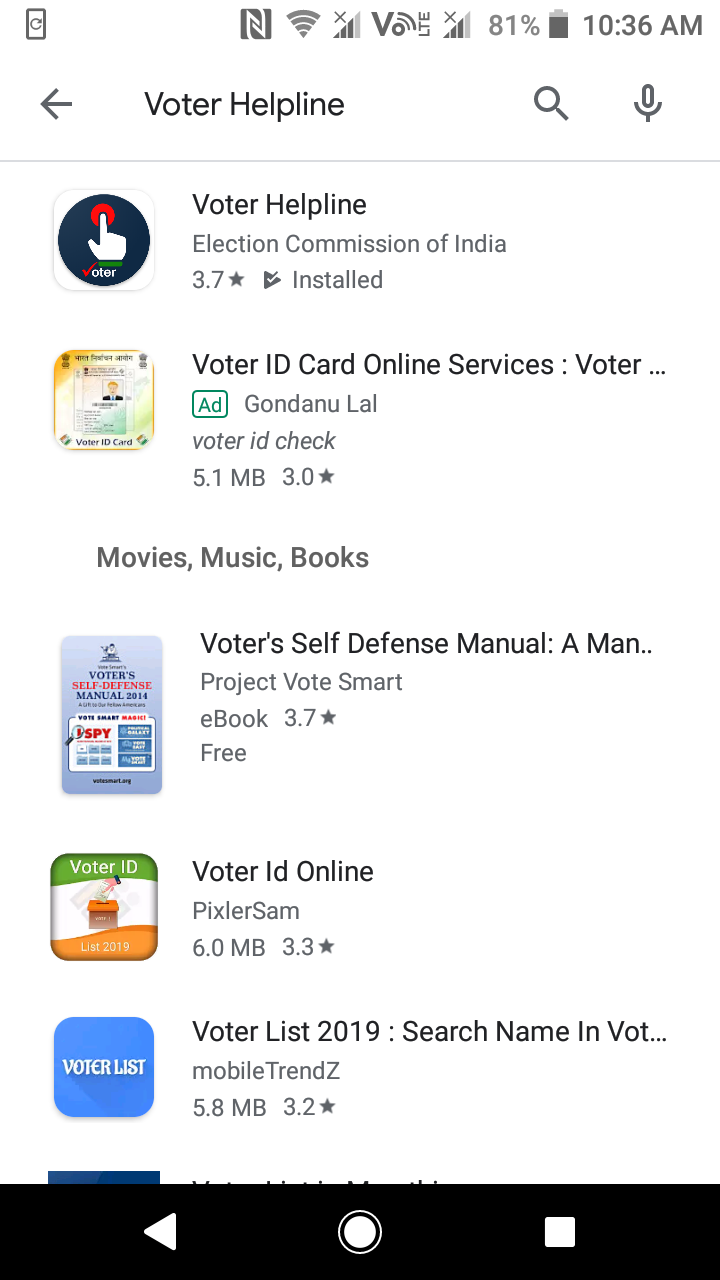 3. Click on Voter Helpline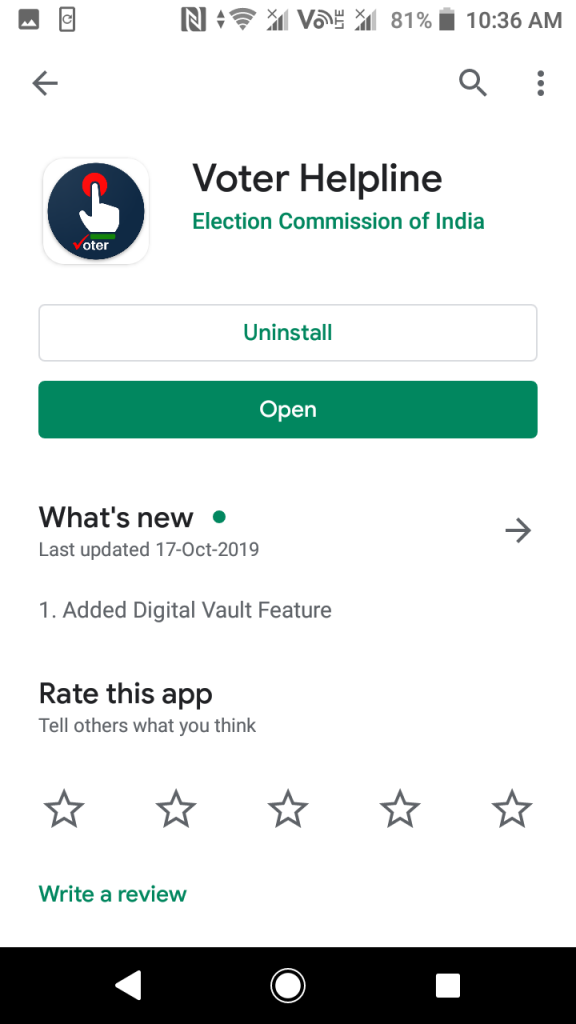 4. Open the Voter Helpline Application and Click on EVP (Electors Verification Program).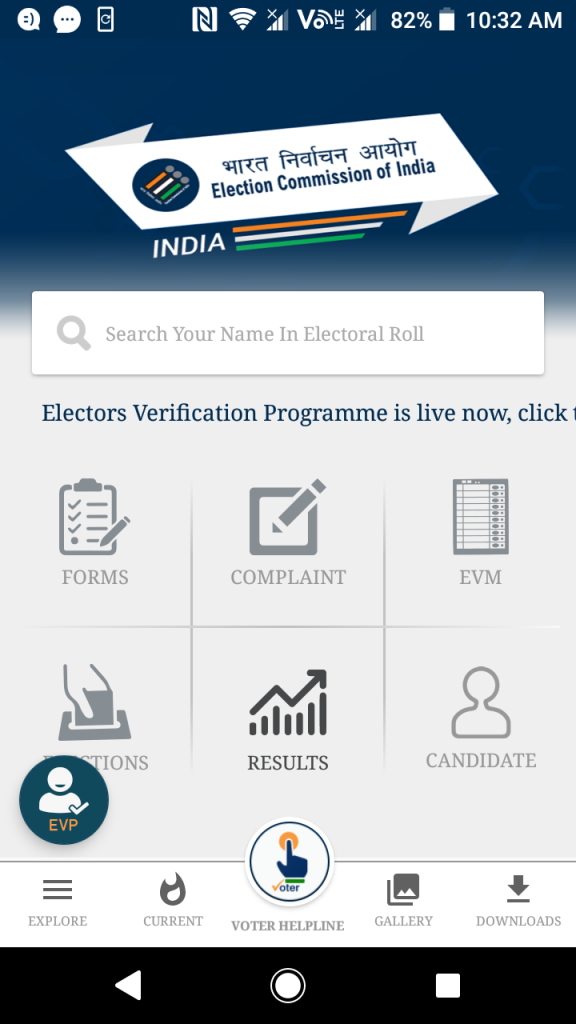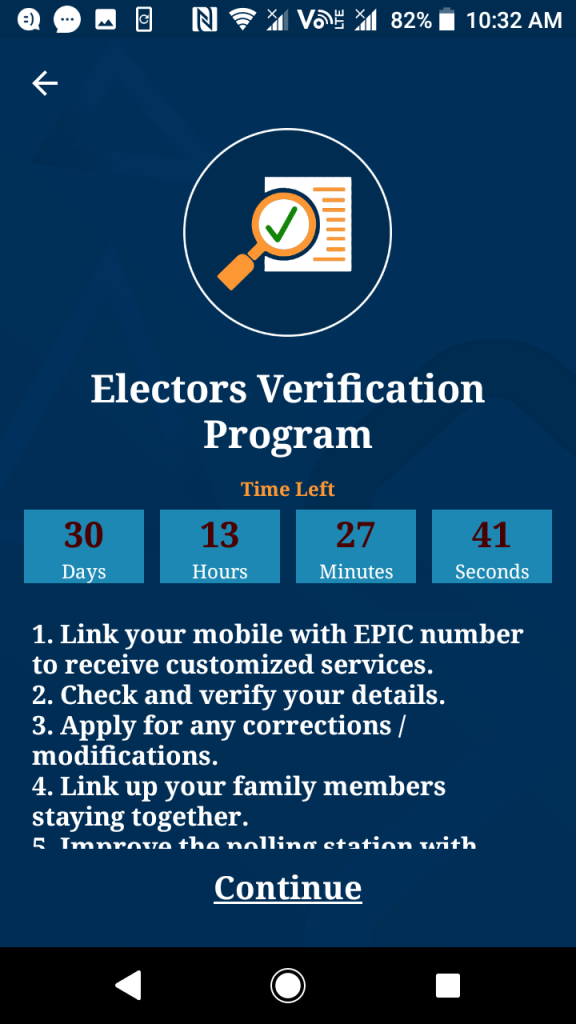 5. Type the Mobile number for the Link Purpose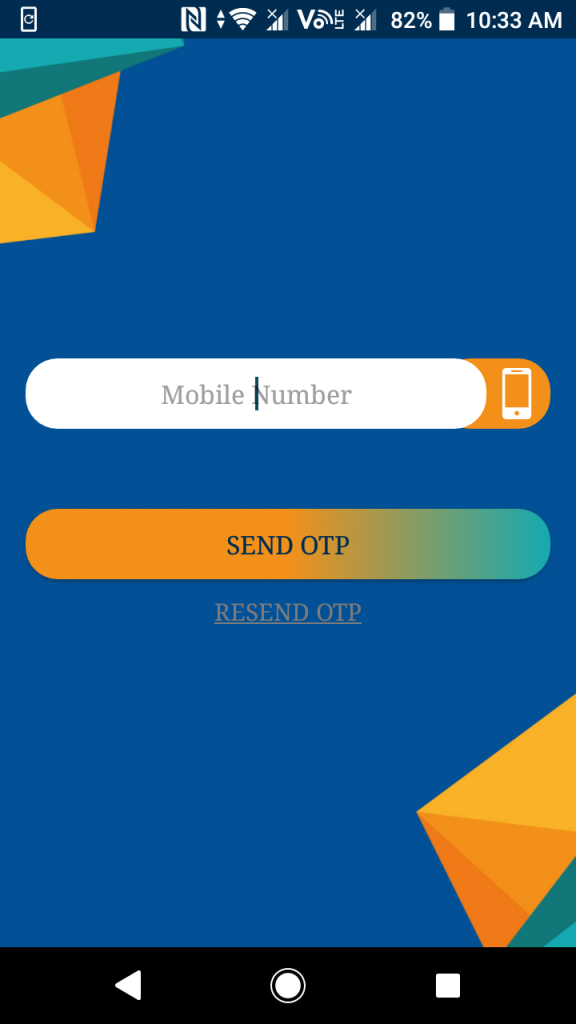 6. Type the OTP then Login
7. Then Type the Your EPIC Number (showed in Voter ID)
8. Then Click on Verify If you want Modify then Click on Modify If you click on Modify then you can change the Name, Address, Photograph. after that give Proof of the name and Address via Uploading Documents.
9. Then Showing the Successfully Verified.
10. Generate the Certificate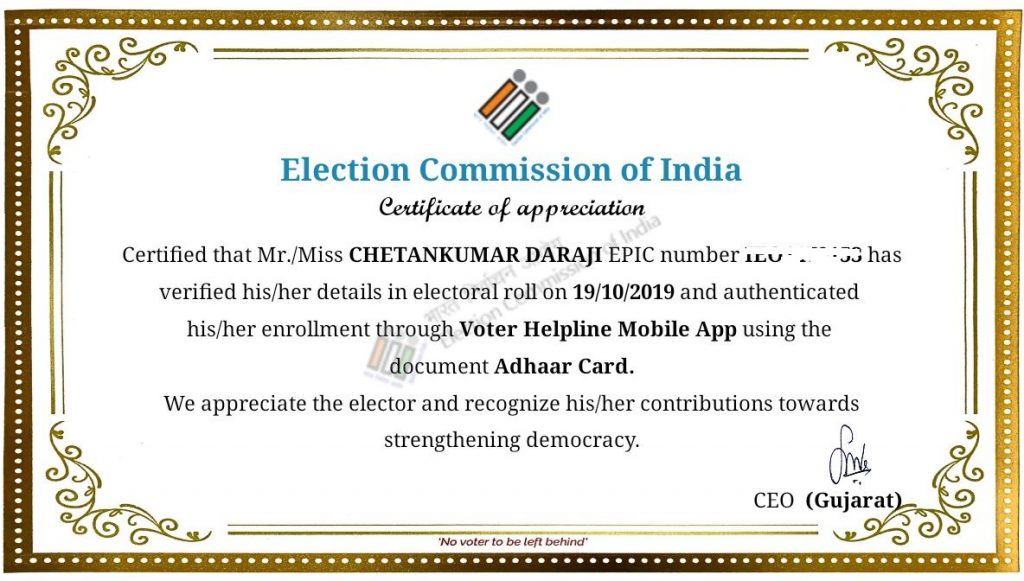 used #VoterHelpline app to verify my voter ID details and tagged my family members.
Thank you @ecisveep for giving certificate of appreciation.
#100percentsahi. Download app here. https://play.google.com/store/apps/details?id=com.eci.citizen
Hope you like the Article. Share.. it