Step: – 1 : Installation & Initial Setup  of DIKSHA app
Step:- 1 (a) : Search for DIKSHA app in Google Play Store & Click on Install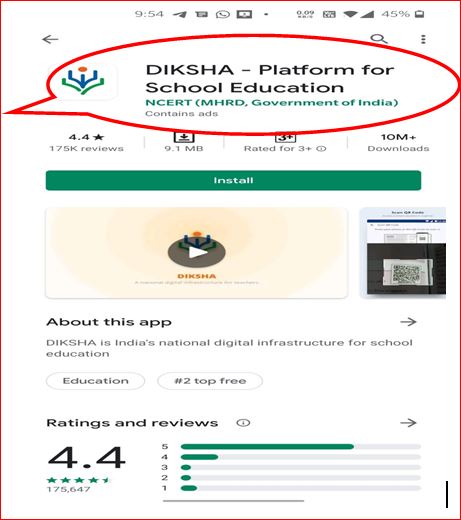 Step:- 1 (b) : After Installation completes, Click on Open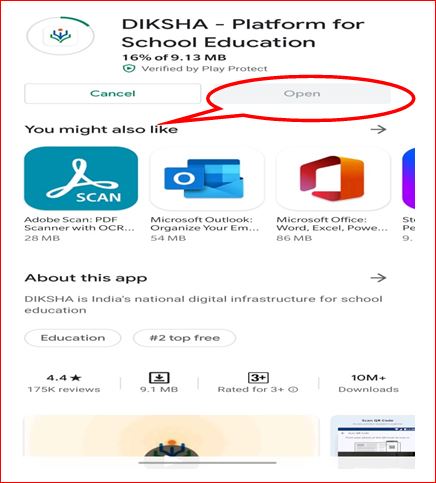 Step:- 1 (c) : Select appropriate Language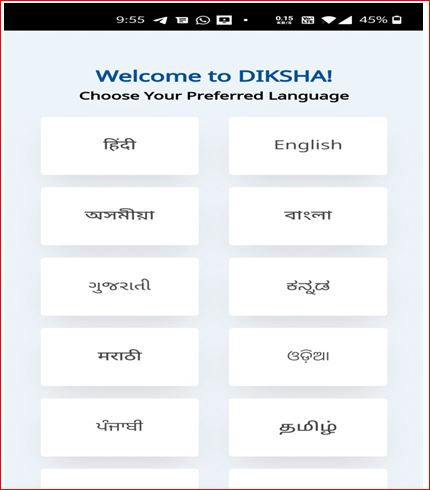 Step:- 1 (d) : Select "Teacher"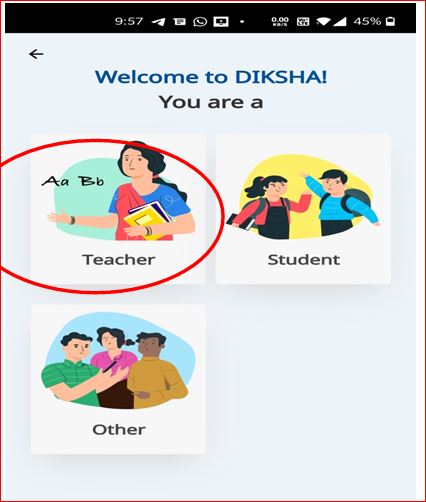 Step:- 1 (e) : Select Board as "CBSE"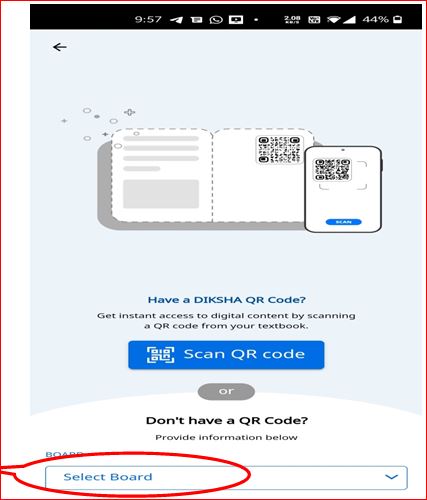 Step:- 1 (f) : Select appropriate State & District and click on Submit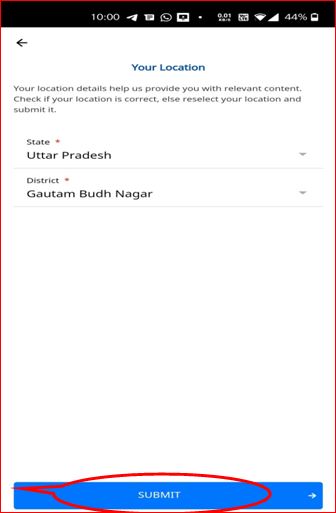 Step: – 2 : Registration & 1st time Login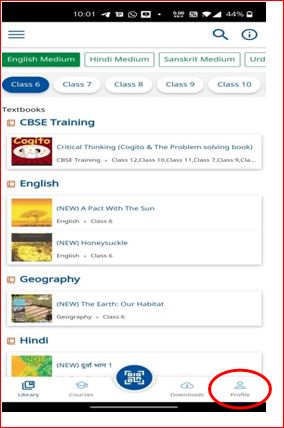 Step:- 2 (a) : The following page will be displayed. Tap on Profile at bottom right corner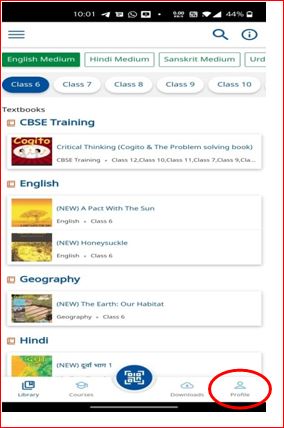 Step:- 2 (b) : Tap on Login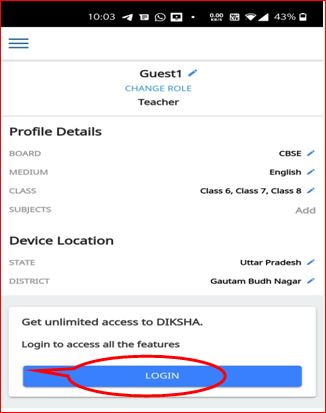 Step:- 2 (c) : Now Click on "Register Here" (who've already registered may go to Step: -3 directly)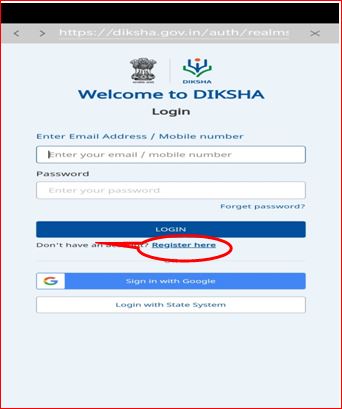 Step:- 2 (d) : Select "year of birth", Fill all required details (Name, Mobile Number , chose appropriate password & confirm password and Click on "Register"
Note:- There are 2 options to Register; 1. Through Mobile Number 2. Through Email address.
             Employees must Register through Mobile Number only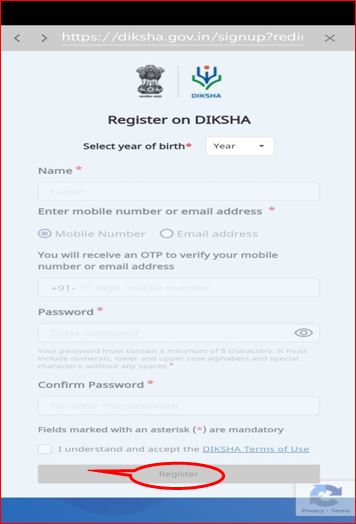 Step:-2(e) : Enter OTP & Submit (After clicking on submit you will be redirected to login page)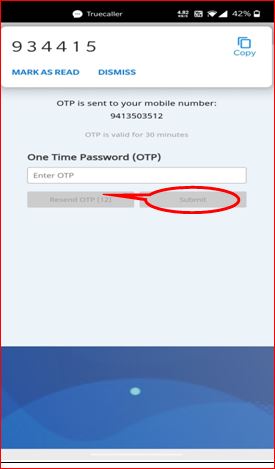 Step:-2(f) : Enter the following details (Board-Select CBSE only, Medium-Select appropriate medium, Class-Select relevant Classes and click on "Save"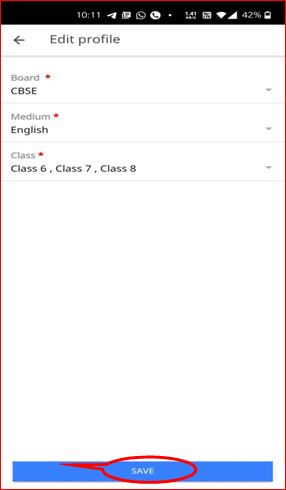 Step:-2(g) : Select respective State & District and click on "Submit"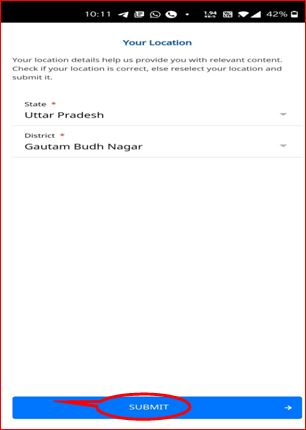 Step: – 3: Self Declaration – Updating Profile (This step is necessary prior to joining NISHTHA courses)
Step:- 3 (a) : Click on "Submit details"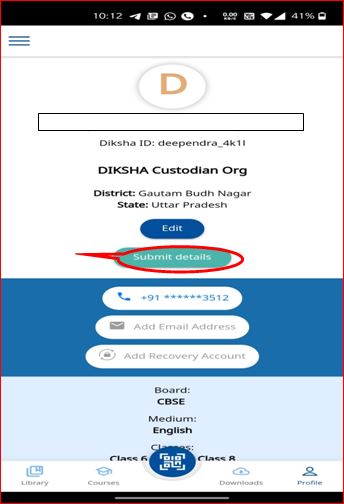 Step:- 3 (b) : Choose "Teacher" under (I am a) and "CBSE" under (with)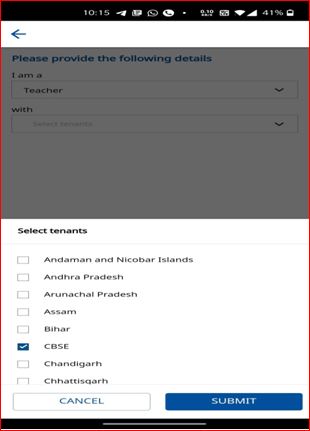 Step:- 3 (c) : Then the extended form will be displayed. Fill the required details and click on "Submit"
School/Organization name – Type "Region Name" in CAPITAL letters eg:- Region of School
School UDISE ID/Org ID – UDISE ID of School as provided
Enter ID as required by your state/ board/org – Shaaladarpan Employee ID of Teacher/PPL/VP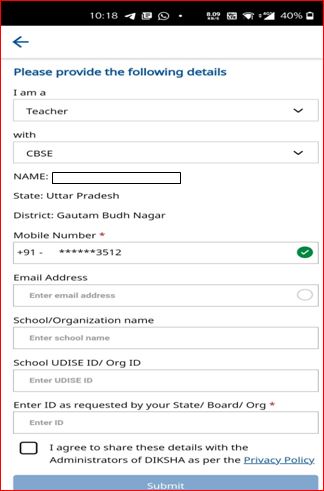 Step:- 3 (d) : The following will be displayed after successful profile update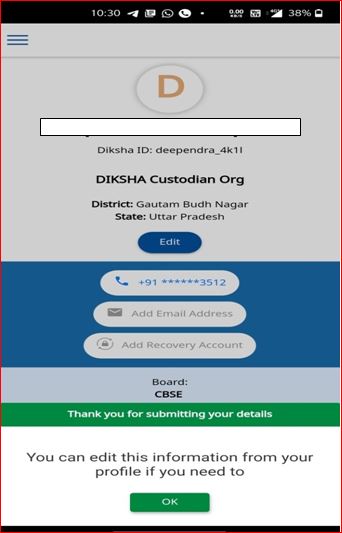 Step: – 4 : Click on the Course link (as provided) or search the Course with Course ID (as provided)
Step: – 4 : Click on Join Course Button
Step: – 5 : Click on Start Learning Button
Step: – 6 : Access all the course materials and learn. Do all the activities yourself and save it in google drive to submit it at the end of all 18 courses. Three courses should be completed between Oct 16-31, 2020.
Step: – 7 : On completion, download your certificate from your profile within 10-15 days
Step: – 8 : In a similar manner, complete all the 18 courses within the given timeline.