Are you searching for – Daily School Assembly News Headlines for 24 January 2023
Then you are at Right Place.
The Complete and Official Information of Daily School Assembly News Headlines for 24 January 2023
Daily School Assembly News Headlines for 24 January 2023
To inform all pupils of what will be happening in the nation and the world today, the top headlines of the day are read during the school assembly after the call to prayer. Now let's read the most recent news of the day. Read the most recent news from India and outside while keeping up with Indian political movements.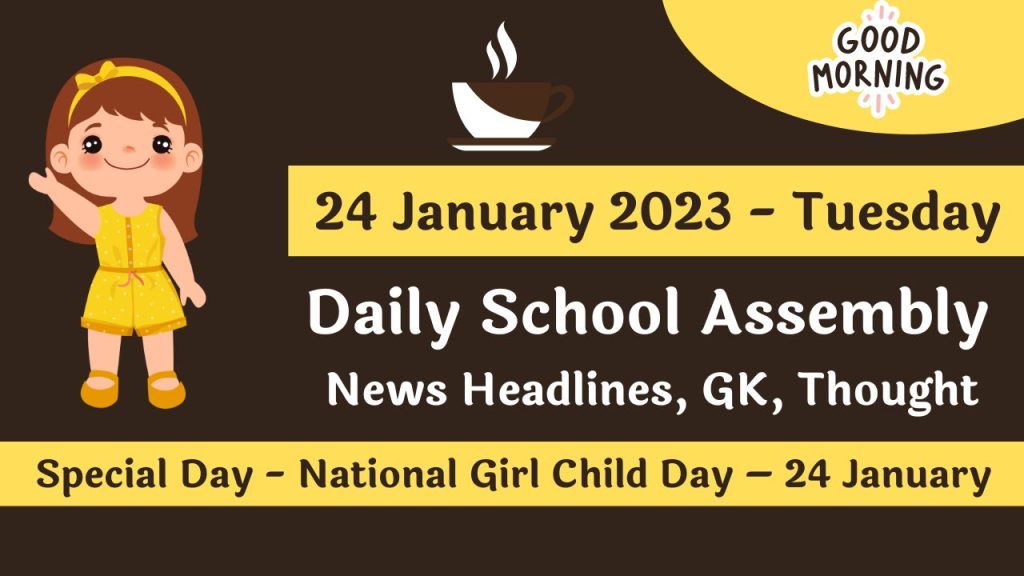 We are giving information News of National News, International News, Sports News, Business News and science & Technology News.
What is Today's Special ?
National Girl Child Day – 24 January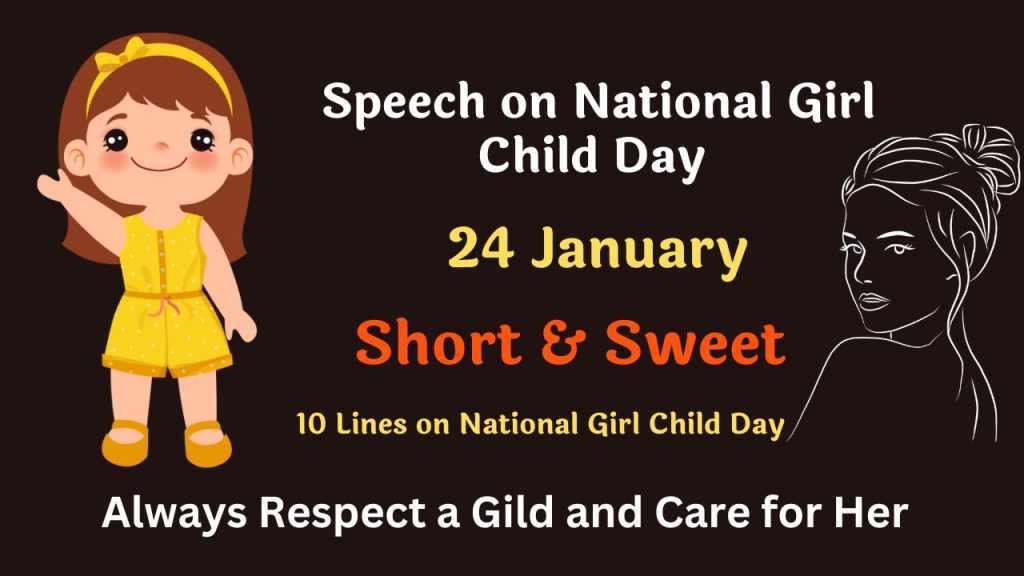 National News Headlines – 24 January 2023 (Tuesday)
Army chief Manoj Pande visited forward posts along LAC in eastern Arunachal Pradesh
Chief Election Commissioner Rajiv Kumar flags threat of 'deep fake narratives' to elections
Judges don't have to face elections or public scrutiny like elected govt : Union Law Minister Kiren Rijiju
Apply looking to scale up manufacturing in India to 25%, says commerce Minister Piyush Goyal
Centre announced Subhash Chandra Bose Aapda Prabandhan Puraskar for 2023
Govt set up India's G20 task force on digital public infrastructure
On Subhash Chandra Bose's birth Anniversary, PM Modi said working to realise his vision
PM names 21 largest Islands in Andaman and Nicobar after 21 Indian heroes
Govt to launch digital crop survey in 10 states this kharif season
DGP's meet : Agencies talk ways to tackle Khalistan extremism
International World News Headlines – 24 January 2023
China Launched Internet Crackdown to Clear out "Bad Culture" in Lunar New Year
Ukraine Storing US – Supplied weapons at Nuclear Power Stations : Russia
"Now or Never" : Japan to Set u New Agency to Tackle Falling Birth Rate
Power outage across Pak, Major Cities Including Islamabad, Karachi Hit
"Deeply Disrespectful" : Swedish PM Condemned Quran Burning In Stockholm
Missiles that Fly at 9 Times Speed of Sound to Join China Drills
Brazil, Argentina Discussed plans to develop common currency
Germany "Won't Stand in the Way" of Poland Sending tanks to Ukraine
No Explosives found abroad Poland-Greece flight after Bomb Alert
Sports News Headlines – 24 January 2023
Mary Kom to Head Panel to Probe #MeToo Charge against Wrestling Body Chief
Harman Preet Singh's sudden drop in Form is concerning, will give team India Mental Conditioning Coach : Dilip Tirkey
Australian Open : Ruthless Novak Djokovic, Aryana Sabalenka Advance to Quarter – Finals
Rublev comes through Five – Set Epic to make Australian Open Quarters
Cristiano Ronaldo Drew Blank on AI-Nassr Debut
ICC Withdrew Demerit point to Rawalpindi Stadium
Asian Cricket Council to Discuss Asia Cup and India's Participation Next Month : Pakistan Cricket Board Chief
Virat Kohli Among three Indians in ICC Men's T20I Team of 2022, No Place for Babar Azam
Business News Headlines – 24 January 2023
Sensex, Nifty advance gains in IT, financial shares, global cues
Rupee Closed 21 Paise Lower at 81.38 against US Dollar
Made in India 5G, 4G tech roll out this year, Will offer to World next year : Minister
Vistara turned profitable for first time in December 2022 quarter
PM KISAN handout to be raised to Rs 8,000; to cost Rs 22,000 Cr Extra
Ministry asked PSU banks' heads to start talks on wage revision
Science Technology News Headlines – 24 January 2023
NASA's New plan could make it possible for Rockets to Reach mars in 45 days
18 times more power : MIT Researchers have developed Ultrathin Lightweight solar cells
New Research : Eating Grapes can Protect against UB Damage to Skin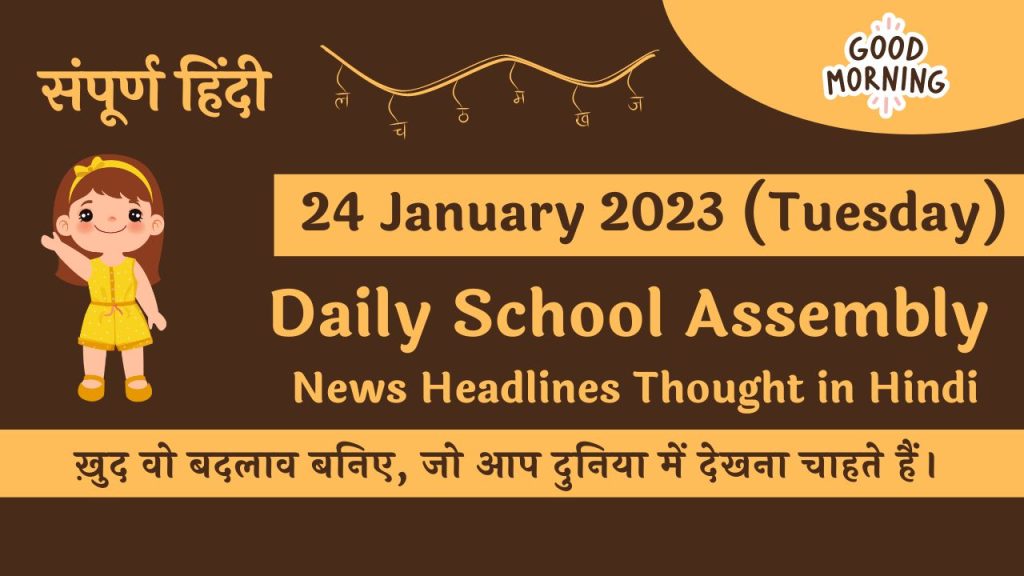 Thought of the Day – 24 January 2023
"Either you run the day or the day runs you."
Positive Word of the Day For Daily School Assembly – 24 January 2023
Dandy – This positive word means excellent or outstanding.
Thank You to All Beloved Readers
I Hope you like the article of the Daily School Assembly News Headlines, Speech, Thought for