Search By Duration
Like You have less time to show Video and You want to show only Short video then you want to write in YouTube Search Bar
Tip : Topic Name, Short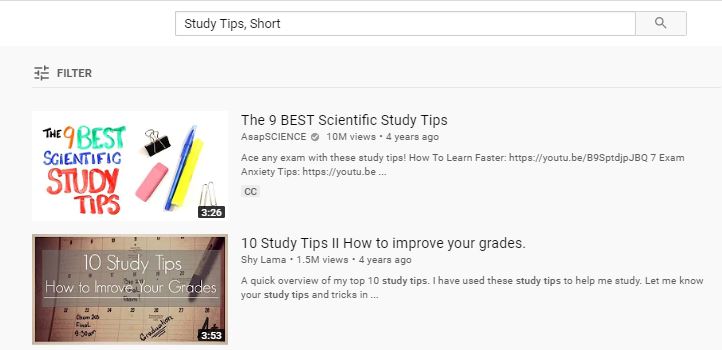 Then you can see only short time duration Videos.
If you have more time and you want to learn deeply knowledge, You want to get more information about the specific Topic then you write
Tip : Topic Name, Long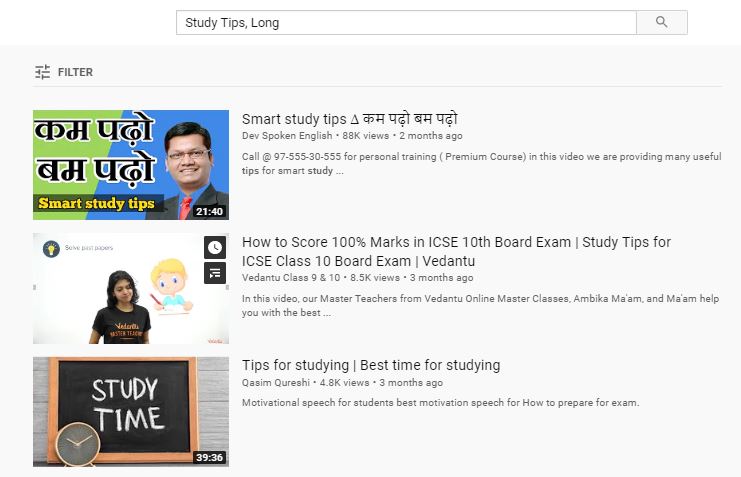 Search By Creator
Second one is Search by Creator you want to show video on Specific Creator then write in YouTube search Bar
Tip : Topic, Creator Name ( Like Chetan Darji)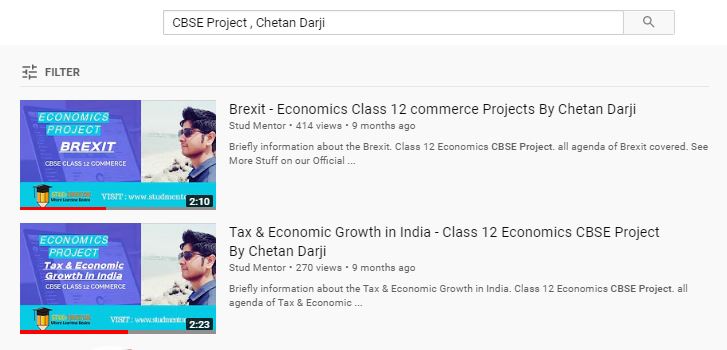 Then only showing Videos by Chetan Darji
Search By Channel
Third One is Search By Channel like you want to information about the CBSE Project, Channel then show CBSE Projects all Channels.
Tip : Topic, Channel Name
Then showing All CBSE Project Related Channels.
Search By Live
If you don't want to editing videos you want to only Enjoy only Live Videos then write
Tip : Topic, Live (Example Like News,Live)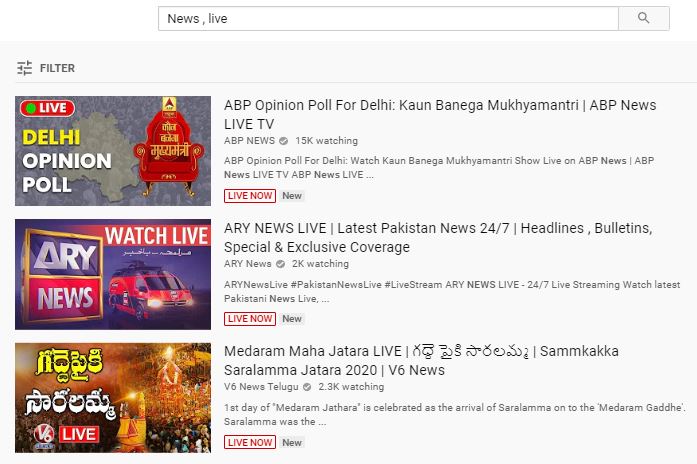 Then Showing News only Live. this tip to Enjoy All Live Programs.
Search By Playlist
If you want to all videos about specific Topic then you have to search by Playlist.
Tip : Topic, Playlist (Example Like Study motivation, Playlist )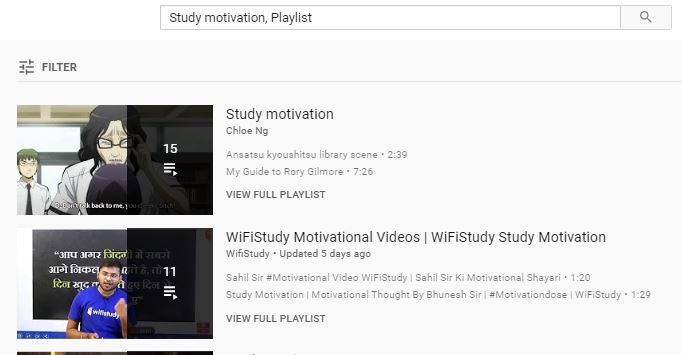 after that showing all playlist about the Study Motivational.
Search By Emission
Search by Emission means like you want to only specific topic under videos not other than similar meaning of videos. then you want to write that things
Tip : Topic, – not want (Example Like Black Coffee -Recipe)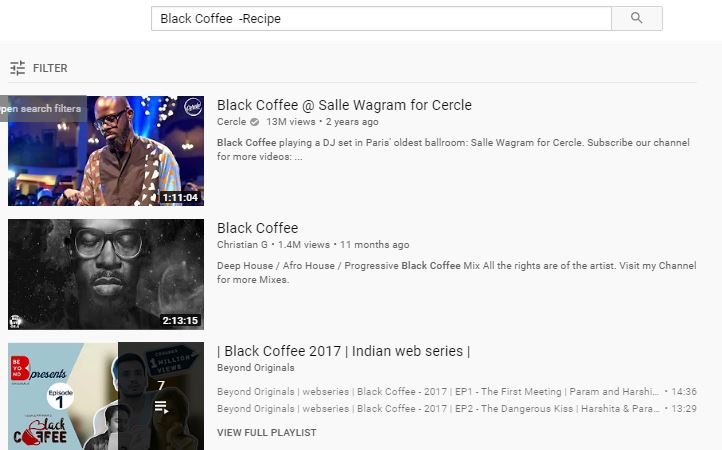 Search By Inclusion
that means you want only that topic title not other than that time you want to write that things.
Tip : allintitle, Topic Name (Example allintitle : review about tanaji & chapak)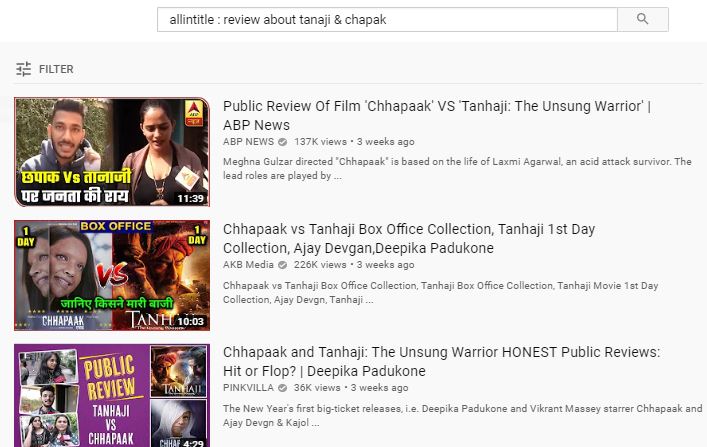 That time only showing title things.
I Hope you enjoy this article.