Hi,
I am raising funds for Vivan Ashokbhai Vadhel who is suffering from Spinal muscular atrophy (SMA). The family has done all it can to collect the total amount required for the treatment but Rs.14,24,72,325 more is required to pay for all the medical expenses.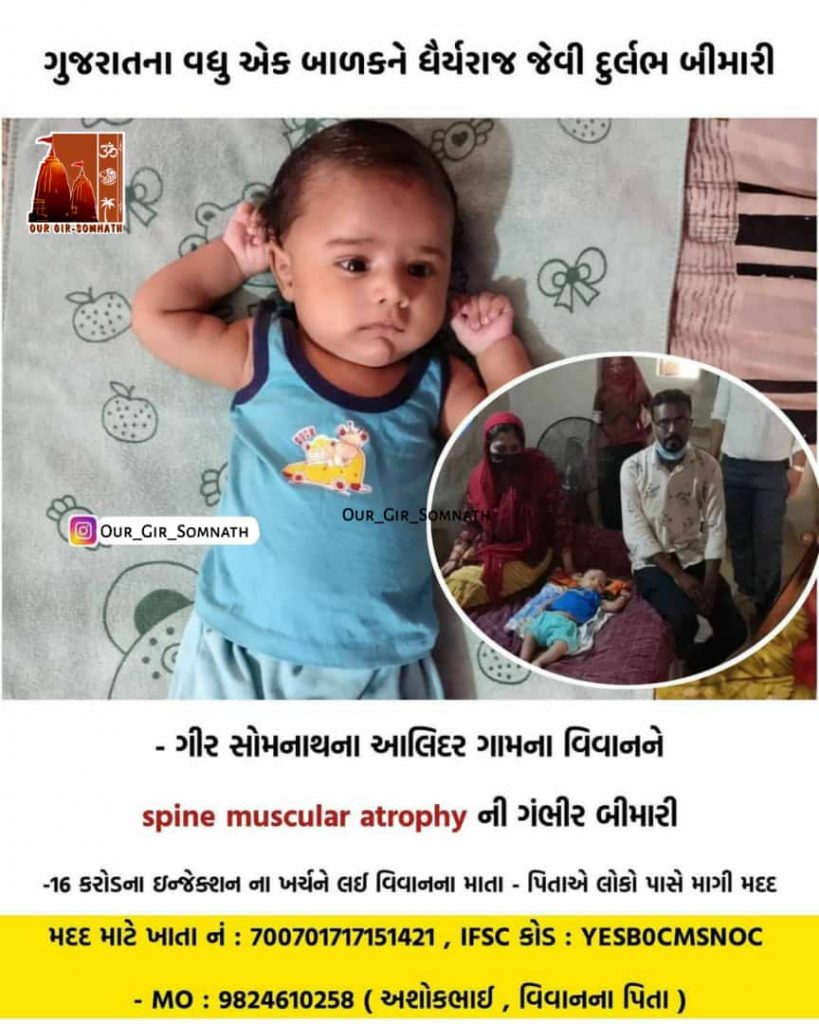 As the amount required is huge, I request you to kindly contribute towards the treatment and help during this time of need. Each contribution is important!
Please help us raise this amount by clicking on the donate button and sharing this page with your friends and family.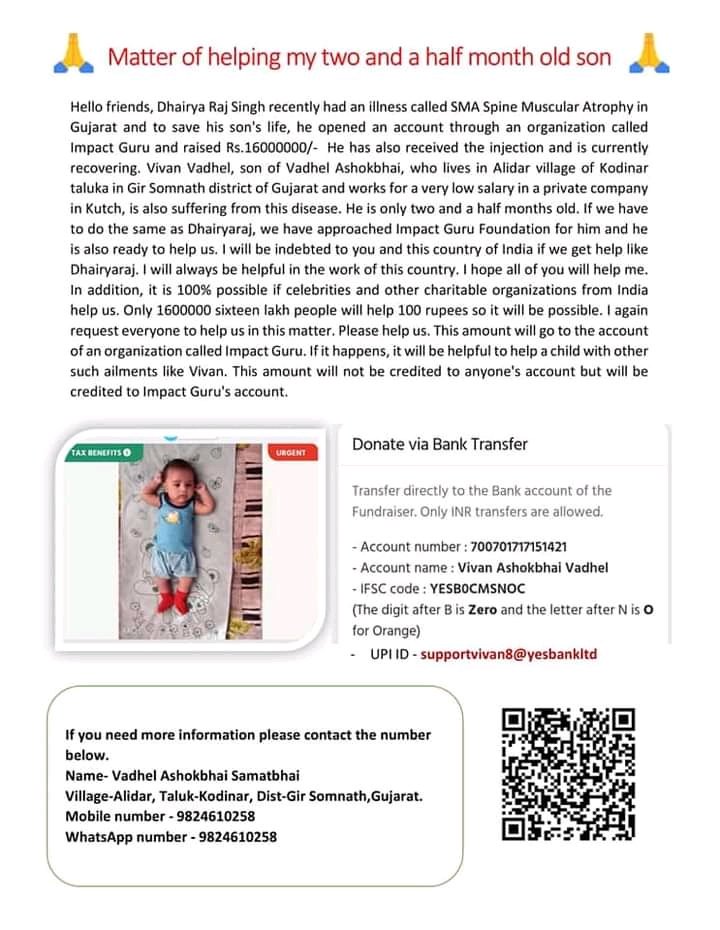 Donate via Bank Transfer
---
Transfer directly to the Bank account of the Fundraiser. Only INR transfers are allowed.
Account number : 700701717151421
Account name : Vivan Ashokbhai Vadhel
IFSC code : YESB0CMSNOC
(The digit after B is Zero and the letter after N is O for Orange)
For UPI Transaction: [email protected]
Donations via Yes Bank UPI and Account Transfers are safe with ImpactGuru.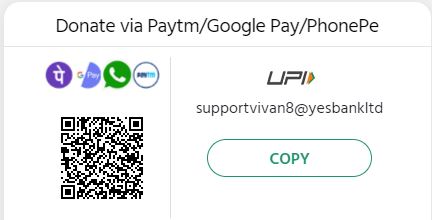 Doctor / Hospital Report of Vivan Ashokbhai Vadhel
We are grateful for your help and wishes.
Thank you.