What is NAS ?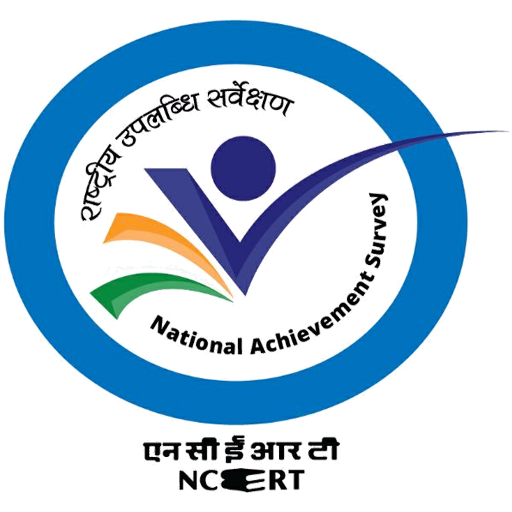 NAS stands for National Achievement Survey. It is the largest, nationwide, sample-based education survey conducted across India.
National Achievement Survey (NAS) is a nationally representative large-scale survey of students' learning undertaken by the Ministry of Education, Government of India. NAS gives a system level reflection on effectiveness of school education. Findings help compare the performance across spectrum and across population in order to find the desirable direction for improvements.
Why NAS Conducted ?
To provide structured feedback on student learning levels at District, State, and national levels. These inputs are used for policy planning and designing pedagogical interventions to improve quality and ensure equity in learning.
What is the Date of NAS 2021 ?
12th November 2021
Is the NAS Examination Conducted by School ?
NAS is NOT a school-based examination. It is a system-level assessment conducted on a nationally representative sample that aims to provide feedback on the effectiveness of the school education system in our country.
આગામી ૧૨ નવેમ્બરના રોજ સમગ્ર દેશમાં એક જ સાથે ધોરણ 3 – 5 – 8 અને 10 માં નેશનલ એચિવમેન્ટ સર્વે હાથ ધરવાનું આયોજન મિનિસ્ટ્રી ઓફ એજ્યુકેશન નવી દિલ્હી દ્વારા થયેલું છે 
સર્વેમાં વિદ્યાર્થીઓની સિદ્ધિનું વાસ્તવિક પ્રદર્શન થઇ શકે તે  માટે કેટલાક કસોટી પત્રો આપને મોકલી રહ્યા છીએ જેનો તમામ શાળામાં પ્રેક્ટિસ માટે અવશ્ય ઉપયોગ થાય તે સુનિશ્ચિત કરશો.
NAS Model Old & Question Papers in Gujarati
ધોરણ 3 NAS મોડેલ પેપર ડાઉનલોડ કરો
ધોરણ 5 NAS મોડેલ પેપર ડાઉનલોડ કરો
ધોરણ 8 NAS મોડેલ પેપર ડાઉનલોડ કરો
Official Letter for NAS 2021 to Principals and Schools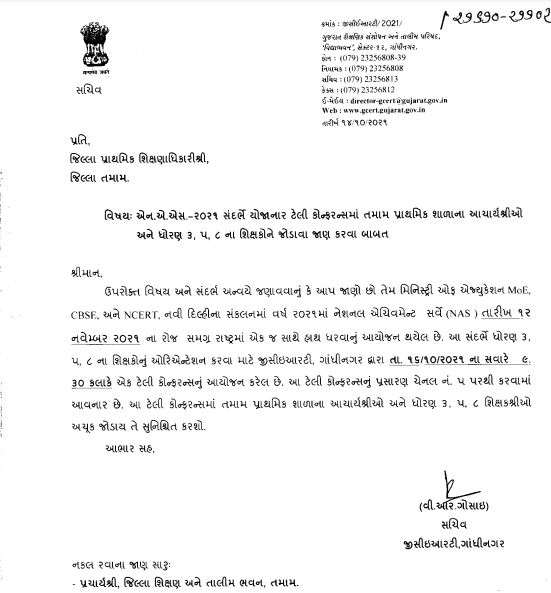 Official Website