In this Article we will discuss about the your upcoming exam of Computer Subject Class 7 so you need Computer notes and Full syllabus topic wise brief.
But Before Learning Computer You Should Know
Computer Ethics
Computer Ethics is set of moral principles that regulate the use of computers. Some common issues of computer ethics include intellectual property rights (such as copyrighted electronic content), privacy concerns, and how computers affect society.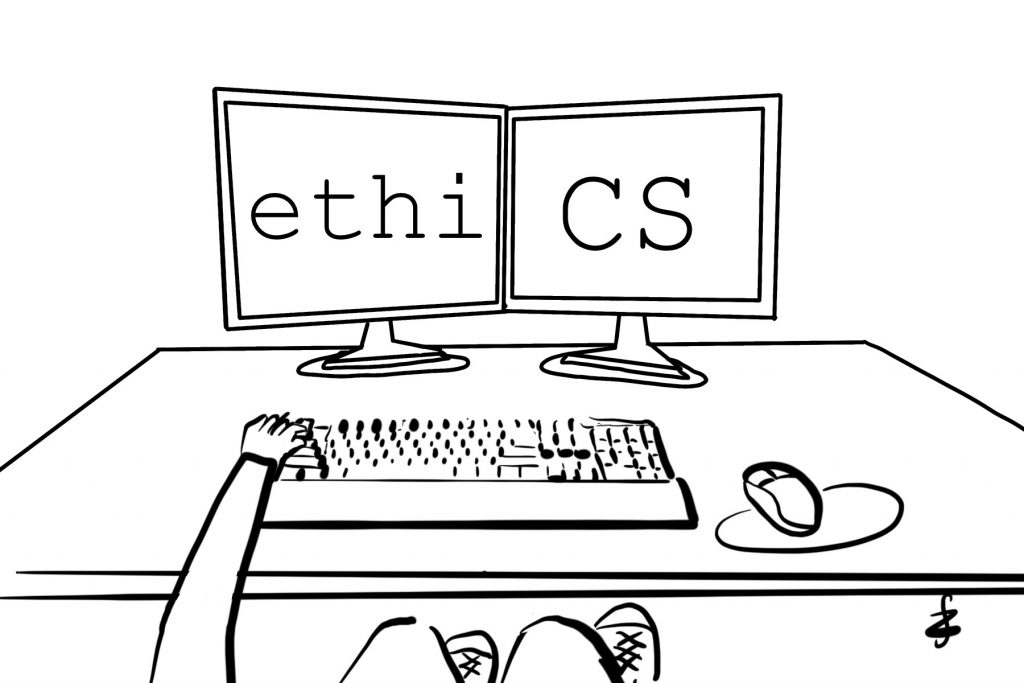 You shall not use a computer to harm other people.
You shall not interfere with other people's computer work.
You shall not snoop around in other people's computer files.
You shall not use a computer to steal.
You shall not use a computer to bear false witness
You shall not copy or use proprietary software for which you have not paid.
You shall not use other people's computer resources without authorization or proper compensation.
You shall not appropriate other people's intellectual output.
You shall think about the social consequences of the program you are writing or the system you are designing.
You shall always use a computer in ways that ensure consideration and respect for your fellow humans
Computer Class 7 (VII) Syllabus
Introduction to Internet
Working with Excel
Working with Power Point
Electronic Mail
Computer Security
Fundamentals of Computers
Multimedia
1. Introduction to Internet
What is Network ?
A network consists of two or more computers that are linked in order to share resources (such as printers and CDs), exchange files, or allow electronic communications. Its called Network.
Evolution of Networking
Evolution of networking has the following networks:
ARPANET
The Advanced Research Projects Agency NETwork (ARPANET) was the world's first operational packet switching network, the first network to implement TCP/IP.
       In Mid 80'ss the National Science Foundation created a new network called NSFnet, which was more capable than ARPANET.
Internet (INTERconnectionNETwork)
The Internet in simple terms is a network of the interlinked computer networking worldwide, which is accessible to the general public. Internet is such a huge network of several different interlinked networks relating to the business, government, academic and even smaller domestic networks.
Therefore, Internet is known as the network of all the other networks. These network is the internet to be used for various important functions, which include the several means of communication like the file transfer, the online chat and even the sharing of the documents and websites on the WWW or the World Wide Web.
Advantages of Computer Network:
Hardware and software sharing.
Sharing data and files from one computer to another.
Fast and cheap communications.
Sharing of tasks becomes easier.
Creates social networks.
It allows for more convenient resource sharing.
It makes file sharing easier.
It is an inexpensive system.
It increases cost efficiency.
Higher storage capacity.
Disadvantages of Computer Network:
If the security system is not applied to the network, then the data and information may be stolen.
Lack of security leads to virus infection and destruction of computer hardware and software.
The privacy of a user may not be secure.
It increases cybercrime.
Types of Computer Network
LAN
MAN
WAN
The types of computer network are listed below:
LAN- Local Area Network:
A computer network that is spread in a small area such as a room or building is known as a local area network. It is a small network where computers are usually connected with cables. If the LAN is created with wireless transmission media then it is said to be WLAN wireless LAN.
LAN-Local Area Network
Features of LAN
It covers a small geographical area.
Cables are used for connecting computers.
It offers higher bandwidth for transmitting data.
It is normally owned by a single organization.
MAN- Metropolitan Area Network:
It is the computer network that is bigger than LAN but smaller than WAN. It covers a city or spread between cities. It helps to create a network between branches of organization sources, bank officers, schools, etc.
MAN-Metropolitan Area Network
Features of MAN
It covers a larger area than LAN.
It uses wireless media to create networks.
It is owned by single or multiple organizations.
WAN- Wide Area Network:
The computer network that covers the whole world is WAN. It is the network between countries. It uses telephone lines, microwaves, radio waves, or satellite links to form such a big network. In WAN many LAN and MAN are connected so it is also called a network of networks. The Internet is a wide area network.
WAN-Wide Area Network
Features of WAN
It spreads in the whole world.
It is owned by multiple organizations
It is known as the network of networks
It uses wired and wireless media to connect computers.
History of Internet
How did the internet get to where it is today. There is so much internet history that we couldn't possibly get to everything. The internet actually got its start over 50 years ago and computers back then filled up entire rooms.
Scientists and researchers used these huge computers for years to communicate during cold war.
It was useful because if one computer went down the others wouldn't follow.
In 1962 a scientist name JCR Lickliter proposed the idea of a network and computers that can talk to one another.
In 1969 the first ever message was sent from one computer to another over the ARPANET.
The Government's computer network at that time.
ARPANET stands for Advanced Research Project Agency one was located in a research lab in UCLA and other at Stanford.
All the message said was LOGIN .
And It didn't fail to crash the network .Stanford only received the first two letters of the message i.e. LO.
But they started somewhere by the end of the year only four computers were connected to this network.
What is Search Engine ?
Search Engine is a program who gives any result through match query we are search. There are different types of search engine
Google
Bing
Yahoo
Baidu
AOL
What is Microsoft Excel ?
MS Excel or Microsoft Excel is a spreadsheet application developed by Microsoft Corporation. In MS Excel, data are stored in the form of table made up of cells, which are further made by the intersections of rows and columns. It is a way of electronically collecting, storing, manipulating and interpreting data that require calculation.
Some of the key features of Microsoft Excel:–
Ease of collecting and storing data electronically in systematic way.
Easy access to stored data.
Editing features
Auto Fill Option
Calculations on a click
There are many more incredible features of MS Excel.
How to Start MS Excel | Steps for Start MS Excel
pen Excel Starter with the Windows Start button.
Click the Start button . If Excel Starter is not included among the list of programs you see, click All Programs, and then click Microsoft Office Starter.
Click Microsoft Excel Starter 2010.The Excel Starter startup screen appears, and a blank spreadsheet is displayed. In Excel Starter, a spreadsheet is called a worksheet, and worksheets are stored in a file called a workbook. Workbooks can have one or more worksheets in them.
1. Columns (labeled with letters) and rows (labeled with numbers) make up the cells of your worksheet.
2. Clicking the File tab opens the Backstage view of your workbook, where you can open and save files, get information about the current workbook, and perform other tasks that do not have to do with the content of the workbook, such as printing it or sending a copy of it in e-mail.
3. Each tab in the ribbon displays commands that are grouped by task. You'll probably spend most of your time using the Home tab, when you're entering and formatting data. Use the Insert tab to add tables, charts, pictures, or other graphics to your worksheet. Use the Page Layout tab to adjust margins and layout, especially for printing. Use the Formulas tab to make calculations on the data in your worksheet.
4. The pane along the side of the Excel Starter window includes links to Help and shortcuts to templates and clip art, to give you a head-start on creating workbooks for specific tasks, such as managing a membership list or tracking expenses. The pane also displays advertising and a link to purchase a full-feature edition of Office.
Extensions of MS Excel
It depends on which version you are using.
All in all there are 4 types of extension in excel.
.xls : This extension will be found in excel version prior to 2007. Till this version your file row limit was around 65k which was very small for people who are in analytical field.
.xlsx : To overcome the virus problem in the form of macro Microsoft come up with this extension. In this version user get around 10.5 lakhs rows. One important point in this version is it can't save vba/macro, if user write some macro while saving excel will give pop up that macro can't be save in this version.
.xlsm : This extension is a heart for vba/macro. Without this macro can't be saved in current version.
.xlsb : This extension is very useful if you user works more on data crunching. This version on extension is good with compression of file. Importance of this version is user can save macro or non macro file as an when required.
Functions in MS Excel
The most frequently used functions in Excel are:
AutoSum;
IF function;
LOOKUP function;
VLOOKUP function;
HLOOKUP function;
MATCH function;
CHOOSE function;
DATE function;
DAYS function;
FIND & FINDB functions;
INDEX function;
MS Excel Data Type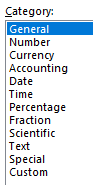 Cells do not have a "type", cells can be assigned a "Format" – I.e. Numeric, Date,
by default it's Text but Excel tries to figure out the format for you. If you type "10/3" Excel assumes you mean a Date so it'll by default change it to 10/3/2021 in USA or 2021/10/03 in Europe and most other countries (It's the ISO standard for dates)
2.3 will become a Number
What is Microsoft PowerPoint ?
Microsoft PowerPoint is a powerful slide show presentation program. It is a standard component of the company's Microsoft Office suite software, and is bundled together with Word, Excel, and other office productivity tools. The program uses slides to convey information rich in multimedia.
Question: How to open MS PowerPoint on a personal computer?
Answer: Follow the steps below to open MS PowerPoint on a personal computer:
Click on the start button
Then choose "All Programs"
Next step is to select "MS Office"
Under MS Office, click on the "MS PowerPoint" 
A blank presentation is open on the screen. According to the requirement, a person can modify the template for a presentation and start using the program.
Question: What is a PowerPoint presentation or PPT?
Answer: A combination of various slides depicting a graphical and visual interpretation of data, to present information in a more creative and interactive manner is called a PowerPoint presentation or PPT.
Question: What is a slide show in a PowerPoint presentation?
Answer: When all the slides of a PowerPoint presentation are set in series and then presented to a group of people, where each slide appears one after the other, is a set pattern, this is known as a PowerPoint slide show. 
Question: What all elements can be added to a slide?
Answer: The following elements can be added to a Powerpoint slide:
Clip Art
Graphs
Tables
Photographs
Charts
Media Clips
Videos
Features of MS PowerPoint
Slide Layout
Insert – Clipart, Video, Audio, etc.
Slide Design
Animations
Uses or Benefit of MS PowerPoint
Education
Marketing
Business
Creating and Editing Resumes
What is Electronic Mail ?
Email, short for "electronic mail," is one of the most widely used features of the Internet, along with the web. It allows you to send and receive messages to and from anyone with an email address, anywhere in the world.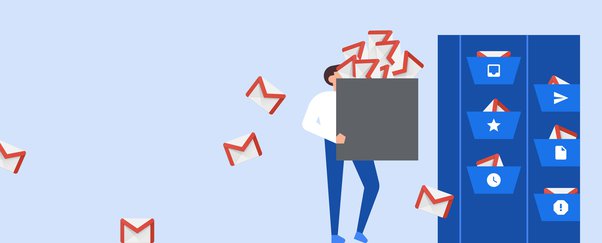 Advantages of using email:
cheap – sending an email costs the same regardless of distance and the number of people you send it to
fast – an email should reach its recipient in minutes, or at the most within a few hours
convenient – your message will be stored until the recipient is ready to read it, and you can easily send the same message to a large number of people
permanent – you can keep a record of messages and replies, including details of when a message was received
Disadvantages of using email:
Despite the host of benefits, there are certain weaknesses of email that you should be aware of, such as:
Spam – unsolicited email can overwhelm your email system unless you install a firewall and anti-spam software. Other internet and email security issues may arise, especially if you're using the cloud or remote access.
Viruses – easily spread through email attachments. See how to detect spam, malware and viruses .
Sending emails by mistake – at a click of a button, an email can go to the wrong person accidentally, potentially leaking confidential data and sensitive business information. You should take care to minimize the likelihood of business data breach and theft
Data storage – electronic storing space can become a problem, particularly where emails with large attachments are widely distributed.
Read Computer Related Full Forms
What is Computer Security ?
Computer security basically is the protection of computer systems and information from harm, theft, and unauthorized use. It is the process of preventing and detecting unauthorized use of your computer system.
There are various types of computer security which is widely used to protect the valuable information of an organization.
One way to ascertain the similarities and differences among Computer Security is by asking what is being secured. For example,
Information security is securing information from unauthorized access, modification & deletion
Application Security is securing an application by building security features to prevent Cyber Threats such as SQL injection, DoS attacks, data breaches and etc.
Computer Security means securing a standalone machine by keeping it updated and patched
Network Security is by securing both the software and hardware technologies
Cybersecurity is defined as protecting computer systems, which communicate over the computer networks
It's important to understand the distinction between these words, though there isn't necessarily a clear consensus on the meanings and the degree to which they overlap or are interchangeable.
Threats to computer Security
What do they mean by a threat?
A threat, in the context of computer security, refers to anything that has the potential to cause serious harm to a computer system. A threat is something that may or may not happen, but has the potential to cause serious damage. Threats can lead to attacks on computer systems, networks and more. A threat can be either "intentional"(i.e., intelligent; e.g., an individual cracker ora criminal organization) or "accidental" (e.g., the possibility of a computer malfunctioning, or the possibility of a natural disaster such as an earthquake, a fire, or a tornado) or otherwise a circumstance, capability, action, or event.
Virus
Computer Virus are nothing but computer program that do unwanted things with your computer resources e.g. you are working on PC and you are repeatedly receiving annoying message.
Viruses
A virus is a small piece of software that piggybacks on real programs. For example, a virus might attach itself to a program such as a spreadsheet program. Each time the spreadsheet program runs, the virus runs, too, and it has the chance to reproduce (by attaching to other programs) or wreak havoc.
E-mail viruses:
An e-mail virus travels as an attachment to e-mail messages, and usually replicates itself by automatically mailing itself to dozens of people in the victim's e-mail address book. Some email viruses don't even require a double-click — they launch when you view the infected message in the preview pane of your e-mail software.
Trojan horses:
A Trojan horse is simply a computer program. The program claims to do one thing (it may claim to be a game) but instead does damage when you run it (it may erase your hard disk). Trojan horses have no way to replicate automatically.
Worms:
A worm is a small piece of software that uses computer networks and security holes to replicate itself. A copy of the worm scans the network for another machine that has a specific security hole. It copies itself to the new machine using the security hole, and then starts replicating from there, as well.
Why they are called Virus?
Computer viruses are called viruses because they share some of the traits of biological viruses. A computer virus passes from computer to computer like a biological virus passes from person to person.
Similar to the way a biological virus must hitch a ride on a cell, a computer virus must piggyback on top of some other program or document in order to launch. Once a computer virus is running, it can infect other programs or documents.
Virus History
Traditional computer viruses were first widely seen in the late 1980s, Some Virus the Melissa virus in March 1999 was spectacular in its attack. Melissa spread in Microsoft Word documents sent via e-mail.
The ILOVEYOU virus, which appeared on May 4, 2000, was even simpler. It contained a piece of code as an attachment. People who double-clicked on the attachment launched the code. It then sent copies of itself to everyone in the victim's address book and started corrupting files on the victim's machine.
Cyber Crime
Cybercrime encompasses any criminal act dealing with computers and networks (called hacking). Additionally, cybercrime also includes traditional crimes conducted through the Internet. For example; hate crimes, telemarketing and Internet fraud, identity theft, and credit card account thefts are considered to be cybercrimes when the illegal activities are committed through the use of a computer and the Internet.
What is a multimedia computer?
A Multimedia computer is a powerful computer that can handle all the contents of multimedia such as audio, video, picture, and animation. These computers are capable of creating, presenting manipulating storing, and retrieving multimedia content.
Fundamental of Computer ?
What is a Computer?
An electronic device that accepts data and processes it into useful information is called a Computer. There are two main aspects of the computer:
Input: The data we enter into the computer is called the input. Input, basically are raw facts for which we want the system to process and give us an outcome
Output: The answer that the computer provides in return of the raw data entered, is called output
Read More click Here
Computer Question Bank
One Liner Questions – Give Full Form.                                                                      
1.  LAN – Local Area Network 
2.  WAN – Wide Area Network
3.  MAN – Metropolitan Area Network
4.  URL – Uniform Resource Locator
5.  WWW  – World Wide Web
6. MS-Word is an example of _____ – Application Software
7. Ctrl, Shift and Alt are called _________ keys. – Modifier Keys
8. Google is a Browser or a Search Engine? – Search Engine
9. What is the full form of RAM? – Random Access Memory
10. Full form of VIRUS is? – Vital Information Resources Under Siege.
Hope this solve your query. If you need any further assistance do comment below or pm me. I'll be happy to help you.
Happy Reading Stay Connected