In this article we give information regarding – Vigyan Gurjari How to Register or Participate in Student Innovation Fest 2022.
What is Student Innovation Fest 2022
Vigyan Gurjari, Karnavati Unit is organizing *Student Innovation Fest 2022* in Collaboration with the renowned institutions of Gujarat such as *GTU, M.S University, Saurastra University, i-Hub, Indus, SSIT, Silver Oak, Adani, IITE and many more*
More than 500 Registration done by students
*The fest will be hosted at 15 different venues in collaboration with our academia partner institutions*
*More than 30 experts will be sharing their knowledge*
*Discussion on contributions of Indian Scientists in different science wings*
Four Competitions in Student Innovation Fest 2022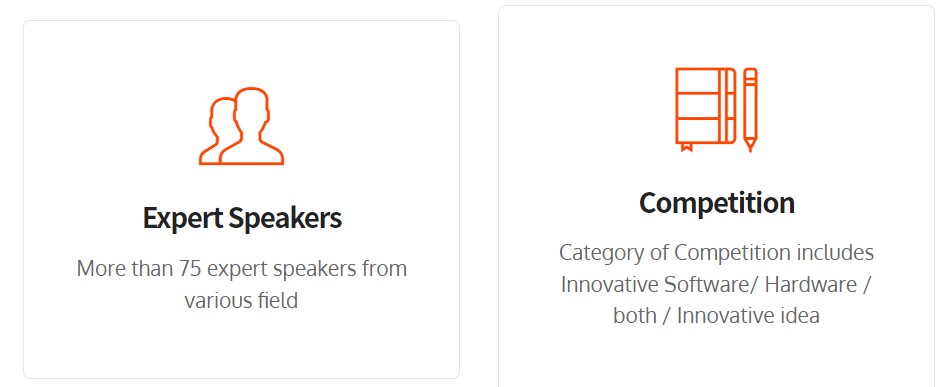 Innovative Hardware,
Innovative Software,
Combination of Innovative Hardware and software
best innovative Idea for social benefits*
You're welcome to Join with us at *Student Innovation Fest*
After a successful event in 2021
Vigyan Gurjari is pleased to announce Student Innovation Fest 2022 (SIF '22) with more energy and enthusiasm.
SIF '22 is going to be organized at more than 75 different locations within a span of 60 days. Online streaming will also be enabled for more inclusion.
75+ industry experts and dignitaries agreed to provide their guidance to all the participating students on different topics in SIF '22.
25different themes have been designed based on the latest industry trends and ask in the different domains.
Competition for the Innovators
SIF 2022
No Any Registration Fees
National Level Competition for all various field in Four Category
1. Innovative Hardware
2. Innovative Software
3. Combination of Innovative Hardware and Software
4. Innovative Ideas for social Help
Mentoring will be provided by the Experts(Shortlisted Candidate)
Industrial Visit for Winners
Abstract/Paper/PPT Submission in Gujarat/English Both Language
Why Should You Attend?
SIF is a unique platform which serve bridge between Acedemia, Industry and Start-ups. If you are one of them then this is the place for you.
How to Register / Participate in Student Innovation Fest 2022
Below link to Direct Participate in Student Innovation Fest 2022
https://sif.org.in/register-page/
Student Innovation Fest 2022 Event Schedule Timeline
Competition:
Registration Start Date: 16 May 2022
Registration End Date : 16 July 2022
First Shortlisted List of Participants: 30 July 2022
Submission of Full Paper by Participants: 07 Aug 2022
Second Shortlisted Participants List: 14 Aug 2022
Live Presentation by Participants: 16 Aug 2022
Final Result Declare : 20 Aug 2022
Conference:
Start Date 16 June 2022
End Date 16 Aug 2022