What is Score ?
SCORE (Sri Chaitanya Outstanding Achiever Reward Examination) is a platform for students looking for School admissions, foundation courses and test preparation exams like JEE Main, JEE Advanced or NEET and want to avail scholarships for the online & Offline courses offered by Infinity Learn
Who can Register for Score ?
Students currently studying in Grade 3 to Grade 12 in schools affiliated with any State, Central, or International board can enroll for SCORE Scholarship tests.
Dear Students,
We are pleased to inform you that our school is participating in *SCORE – India's Largest Talent Hunt Exam* this Year. *Infinity Learn by Sri Chaitanya* is conducting this exam across India for Students between Class 3 to Class 12.
We request all Parents to encourage their wards to participate in this prestigious & esteemed Exam.
To participate please clicking on the links below: 
 https://infinitylearn.com/bhaskar
follow below process
State Name: Other
School Name:  Other
Please note that this is an initiative to ensure students continue learning in the current scenario!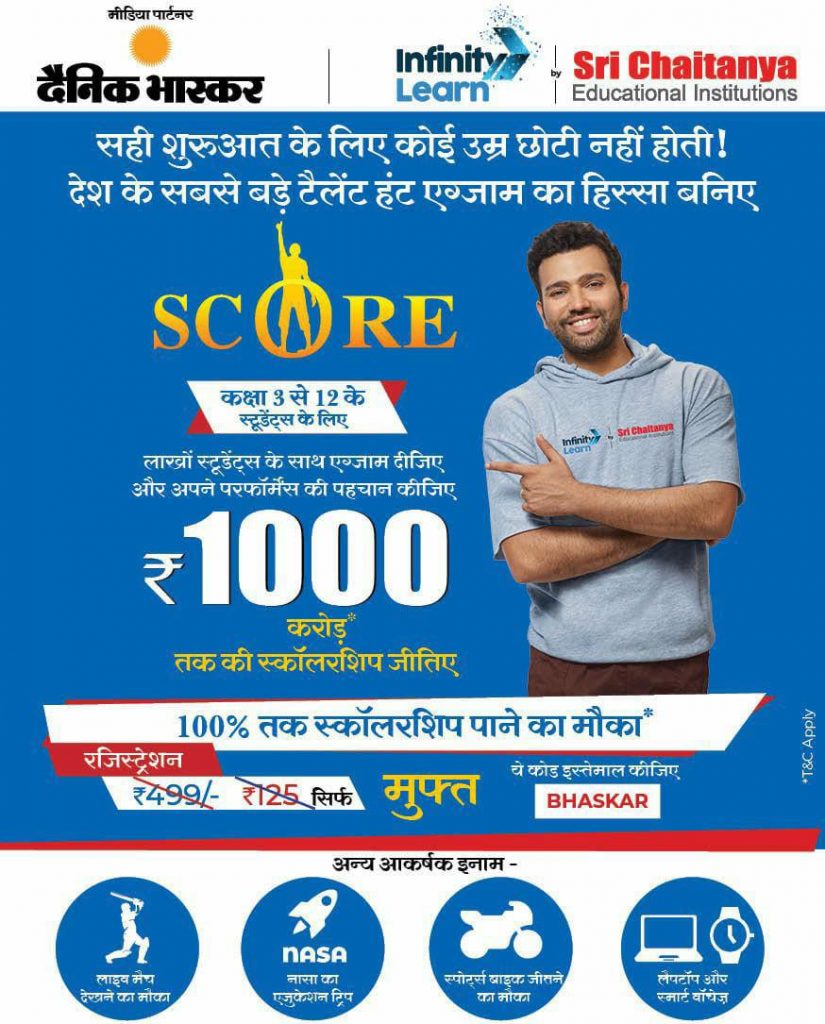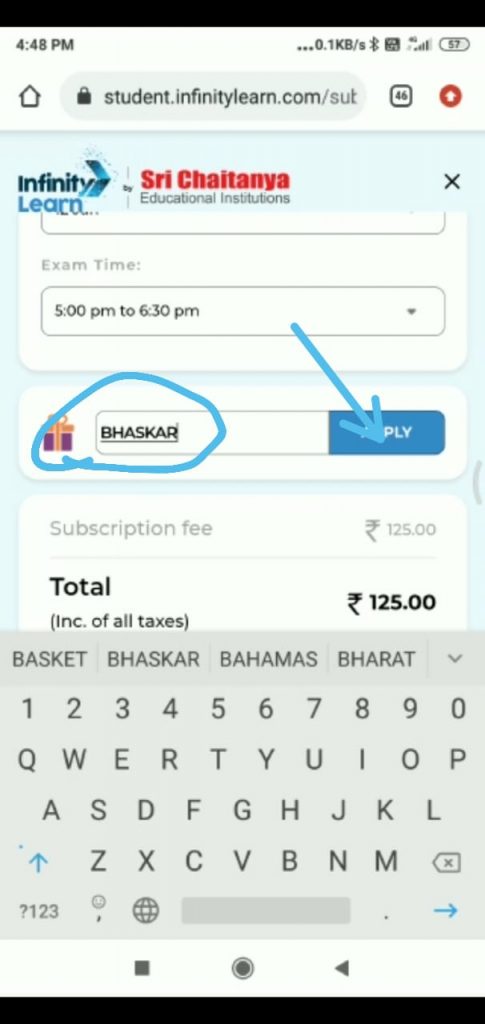 Steps for Register in SCORE – India's Largest Talent Hunt Exam 2022
Otherwise its chargeable of 125/-*. *To receive test/Exam link, plz send the registration screen shot to 8815000823* More details about this initiative you can WhatsApp or call on 8815000823