What is Vigyan Pratibha Programme 2022
The Vigyan Pratibha Programme (https://vigyanpratibha.in) was envisioned to create spaces with the school systems in which the young students can deepen their understanding of science and mathematics.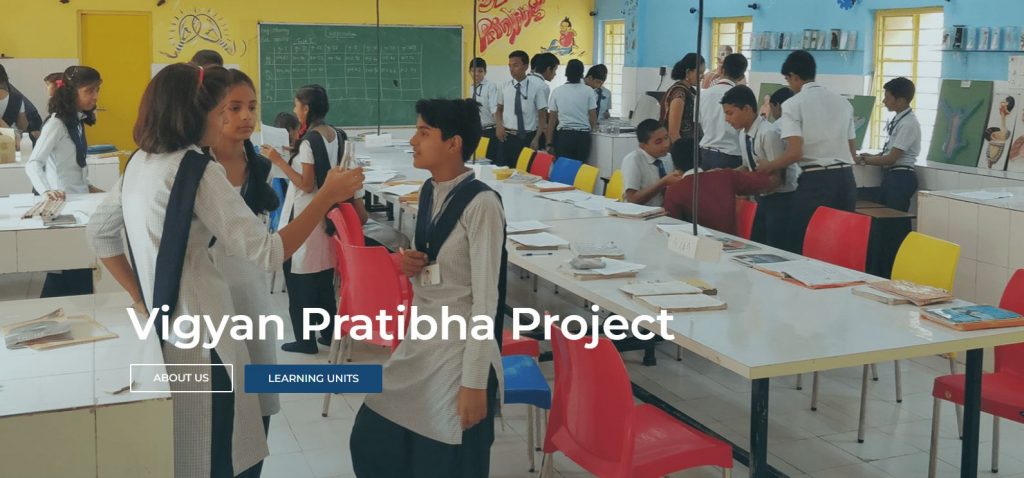 Over the past two years, some of you participated in the online Vigyan Pratibha Discussion Seminar (VPDS) series for teachers. Each week, we discuss a different topic in school science and mathematics (with a special focus on Vigyan Pratibha Learning Units https://vigyanpratibha.in/index.php/learning-units/) and its associated pedagogies. The sessions are intended for teachers, to help you in classrooms, science circle settings, as well as in online/distance modes of working with students.
We were happy to see the positive feedback from the teachers who participated and plan to restart the series this month (February 2022). We hope that you can continue to participate and contribute to these sessions.
VPDS 2022:
Time/Day: 
16:00 – 17:00, Bimonthly (every other week); Tuesday and Friday
Venue:
 ONLINE (BBB)
Eligibility:
Teachers teaching Classes VIII, IX and X
How to Register / Participate for Vigyan Pratibha Programme 2022

If you would like to continue to receive emails about the VPDS series, please register here :https://forms.gle/V5YiFyCBtteu7XaQ8
The current series will be coordinated by the Institute of Mathematical Science (IMSc) with support from partner VP institutions and in collaboration with experienced teachers who have conducted VP Learning Units in their schools.
As before, teachers who participate in sessions for two weeks and either submit the suggested assignments or conduct the unit in their classrooms (with invitation to VP team)  will be awarded an e-certificate by HBCSE.
Vigyan Pratibha Team , The Institute of Mathematical Sciences, Chennai