The Padma Awards 2020 emphasizes on acknowledging the tireless efforts of those who have been rendering services to their communities and the society at large.
Though this quiz based primarily on the lives of India's heroes, MyGov makes an honest attempt at giving them their due recognition. At the same time, the selected participants of the quiz get an opportunity to virtually interact with Padma Awardees.
मुख्य रूप से देश के इन्हीं नायकों के जीवन पर आधारित इस क्विज़ के माध्यम से उनकी उपलब्धियों की सराहना का MyGov का एक ईमानदार प्रयास है। इस क्विज़ के चयनित प्रतिभागियों को पद्म पुरस्कार विजेताओं से वर्चुअल बातचीत करने का अवसर प्रदान किया जाएगा।)
Successfully Participate then you get Certificate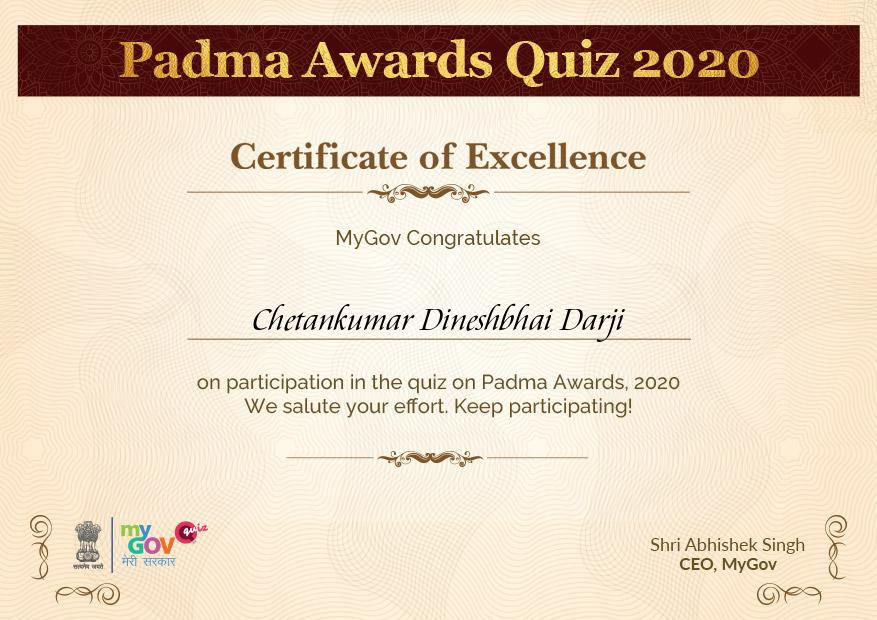 I hope you like the article of How to Participate in Padma Awards Quiz 2021. If you want to ask any queries regarding the How to Participate Quiz on Rashtriya Ekta Diwas 2021 then message us in the comment section, and we will reply to you soon.