What is JIGYASA: Azadi Ka Amrit Mahotsav Quiz ?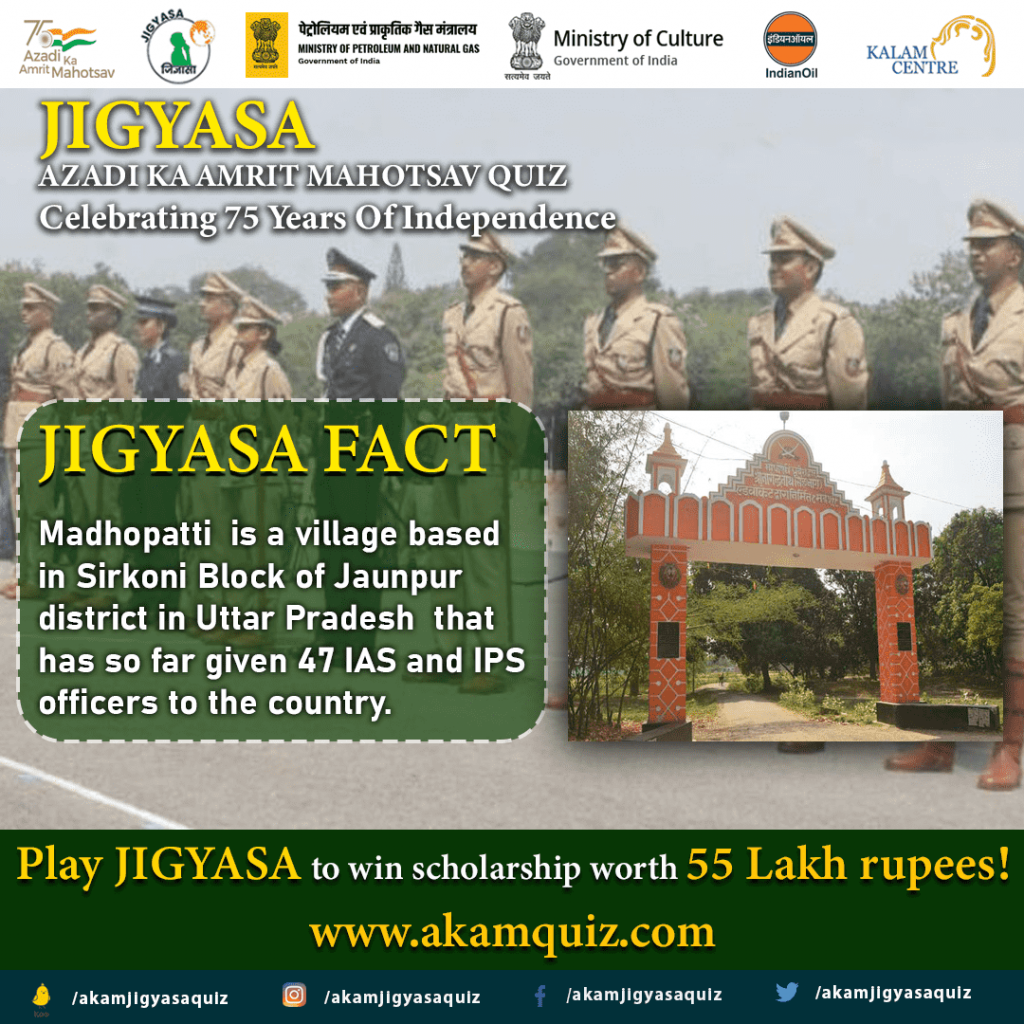 As India celebrates 75 years of independence, Prime Minister Narendra Modi has launched the Azadi ka Amrit Mahotsav. Taking his grand vision forward, the Indian Oil Corporation in collaboration with The Ministry of Petroleum and Natural Gas and The Ministry of Culture is launching Jigyasa: The AKAM Quiz.
Jigyasa is a step towards creating awareness and taking forward the parampara of Gyan through technology, innovation, and inclusive learning.
Jigyasa, the largest ever quiz organized by India, drinks from the fountain of India's civilization history; however, true to the evolutionary nature of Bharatiya, it is hosted on state-of-the-art technology, supported by artificial intelligence and machine learning.
We are happy to inform you that JIGYASA – the AKAM Quiz is the first quiz of its kind, open all across the world, with a special module for the age group of 13 to 18 years of age.
How to Participate / Register in JIGYASA: Azadi Ka Amrit Mahotsav Quiz
Step – 1
Go to the Official Website – https://www.akamquiz.com/
Step – 2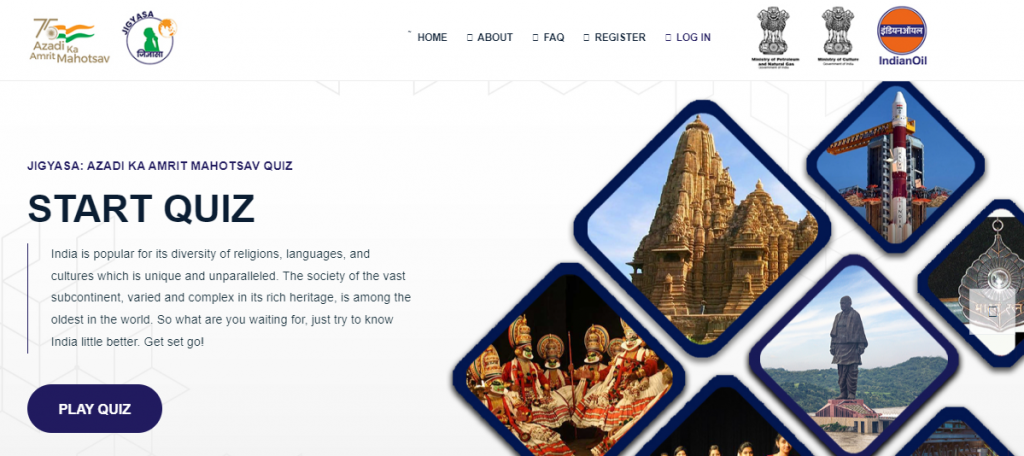 Click on the Start Quiz
Step – 3
Register Yourself from giving Following Details
Full Name
Email
Phone Number (Optional)
Create Password
Repeat Password
Important Instructions: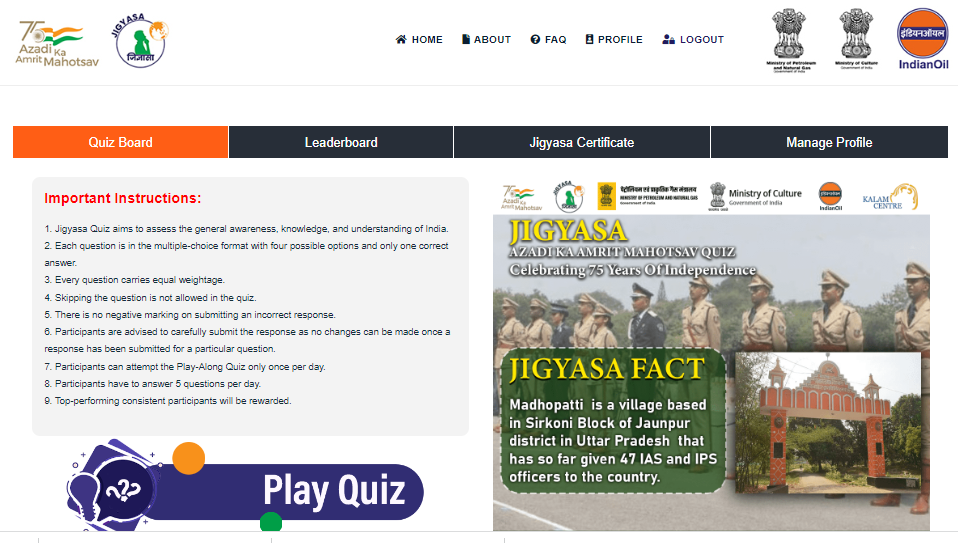 1. Jigyasa Quiz aims to assess the general awareness, knowledge, and understanding of India.
2. Each question is in the multiple-choice format with four possible options and only one correct answer.
3. Every question carries equal weightage.
4. Skipping the question is not allowed in the quiz.
5. There is no negative marking on submitting an incorrect response.
6. Participants are advised to carefully submit the response as no changes can be made once a response has been submitted for a particular question.
7. Participants can attempt the Play-Along Quiz only once per day.
8. Participants have to answer 5 questions per day.
9. Top-performing consistent participants will be rewarded.