We give you complete information regarding for the Swachh Bharat Pledge, Swachhta Bharat spath – Certificate How to Download Swachhta Sapath, Bharat Pledge Certificate 2021.
Step 1:
Click on this Link https://pledge.mygov.in/swachh-bharat/
Step 2:
then click on take Pledge.
Step – 3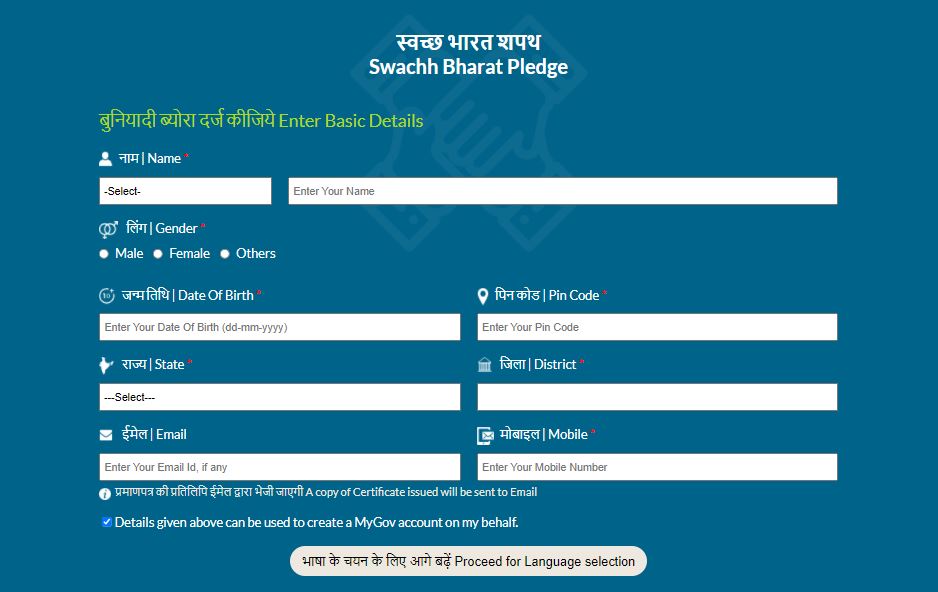 Then fill the required Details and Proceed for Language selection.
Step 4: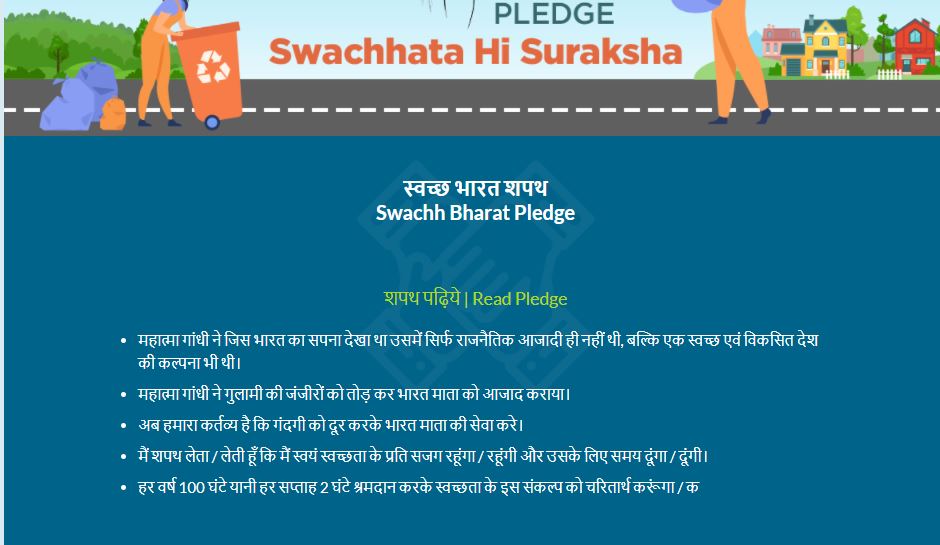 Read the Swachchhta Spath Pledge. Then give OTP.
Step 5 :
After that you Received Certificate of the Swachchha Bharat Ki Sapath