Schemes are often introduced by the Department of Agriculture to help farmers. This is a very lucrative plan for farmers who are planning to buy their own tractor. Department of Agriculture A 40 and 60 PTO HP. Has announced assistance of Rs 45,000 to Rs 60,000 for farmers who want to buy a tractor. So let us know how the farmers can take advantage of this scheme.
Farmers used to cultivate with traditional methods but now farmers have awakened and are using modern technology in their farming.
The use of high quality seeds, pesticides etc. for agriculture is being done as per the recommendation of scientists. Various assistance schemes are being implemented by the Department of Agriculture for the farmers to increase the area and production of crops, integrated disease pest control system, integrated fertilizer system, mechanization, value addition in crops, promotion of crop exports etc.
The importance of mechanization in agriculture for modern farming is gradually increasing. Modern farming is used to perform various operations in the standing crop and to combine different equipments with tractors. For this, assistance for tractors is provided by the Department of Agriculture. This tractor can be procured from the company i-farmer portal empaneled by the Department of Agriculture, Farmer Welfare and Co-operation, Government of Gujarat.
 Online application has to be done on i-farmer portal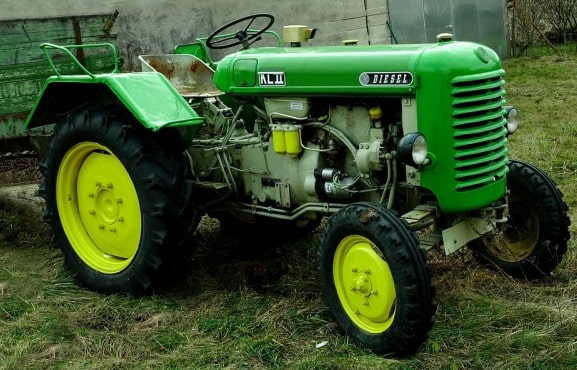 Beneficiary gets 25% of the cost for all farmers up to 40 PTO HP or Rs.45,000 whichever is less by the Department of Agriculture whichever is less. Beneficiaries get 25% of the cost for tractors up to 40 PTO HP for all farmers and up to 60 PTO HP or Rs. 60,000 whichever is less. Beneficiary will have to purchase the tractor from the authorized dealer of the manufacturer included in the Empanel by the Government of Gujarat.
This is the way to get help in tractor.
1. Must apply online in i-farmer portal.
2. In the i-farmer portal the application in that component has to be printed, signed / thumb-printed and submitted to the concerned district office.
3. The following supporting evidence must be submitted with the application.
* Latest copy of 7-12 and 8A
* Copy of bank passbook or canceled check * Copy of identity and residence proof of farmer beneficiary
* Example of competent officer for Scheduled Caste and Scheduled Caste farmers
* Certificate of Talatishri regarding cultivation
➡️ફોર્મ ભરવા માટે અહીં ક્લિક કરો
Eligible farmers from the concerned district office will be allowed to purchase the mini tractor on the application of the farmer's mini tractor. In which the beneficiary farmer has to buy from the authorized seller within 60 days. After purchasing the mini tractor, the farmer has to submit his documents to the concerned district office in time. Such as original bill of tractor, insurance, copy of RC book, RTO as well as receipt of tax payment or purchase of mini tractor within the bill time limit.