What APS & AWES ?
There are 136 Army Public Schools (APS) located in various Cantonments and Military Stations across India. These schools are administered and managed by local Army authorities and affiliated to CBSE through Army Welfare Education Society (AWES).
There are approximately 8700 teachers on the rolls of these schools. Out of these, a large number get turned over every year due to various reasons.
Note: The exact number of vacancies available in the respective school will be announced by the School/Management while advertising for holding interviews/evaluation of teaching skills.
Post for teachers in various categories could be regular' or of fixed term' nature which shall be informed along with the announcement of vacancies. Appointments which fall in the category of "Regular" would be liable to transfer in organizational interest.
Selection Procedure for Army Public Schools
The selection of teachers will be done in three stages: –
Stage 1-Screening Exam
Stage 2: Interview.
Stage 3: Evaluation of Teaching Skills and Computer Proficiency.
Notes about Army Public Schools :
Stages 2 & 3 will be held in tandem under the aegis of Board of Administration at HQ Command/School Management.
Appointments will be made as per CBSE/AWES Rules.
The interview shall be for a group of Schools (Cluster) and the selected candidate for Regular Category may be appointed in any of the schools in that cluster.
Authorities conducting the Interview may carry out additional screening of candidate if the number of candidates is large and administratively unmanageable.
Candidates who receive a letter of offer of appointment for the post of a teacher in any category are required
to get a police verification certificate at the earliest and in no case later than 30 days from date of joining. Spouses of serving Army, Navy and Air Force personnel will get verification of their antecedents from the Commanding Officer/ Formation Commander/ Station Commander of the establishment where their spouses are serving.
Online Screening Test
To qualify for interview and evaluation of teaching skills, the candidates should have passed the Online Screening Test. This has been scheduled on 19 and 20 February 2022 at various centres across the country. The general guidelines for candidates are given in the succeeding paragraphs.
List Of Subjects for Various post of Army Public Schools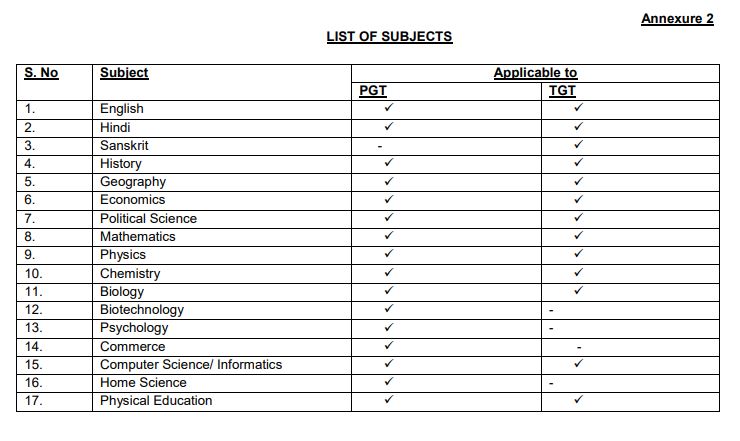 Qualifications

Important Dates for the APS Online Screening Test : 2022
| Details | Day | Date |
| --- | --- | --- |
| Start date for Registration and Submission of Form Online | Friday | 10:00 hours on 07th Jan 2022 |
| Last Date of Submission of Form Online | Friday | 23:59 hours on 28th Jan 2022 |
| Date of Downloading Admit Cards Online | Thursday | 10th Feb 2022 |
| Date of Written Test | | 19th and 20th Feb 2022 |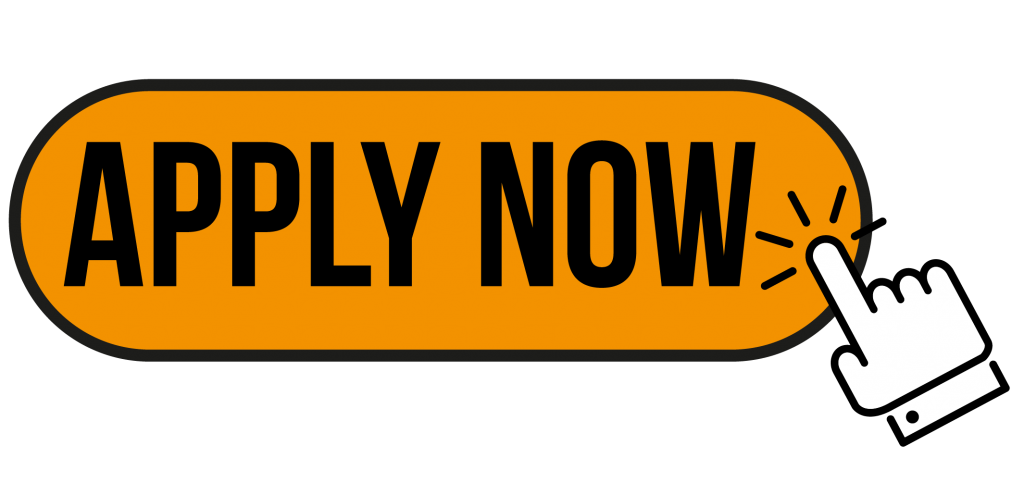 After Clicking on Apply Now Then You will get this type of registration form for Applying Army Public Schools (APS) Apply Now for Online Screening Test : 2022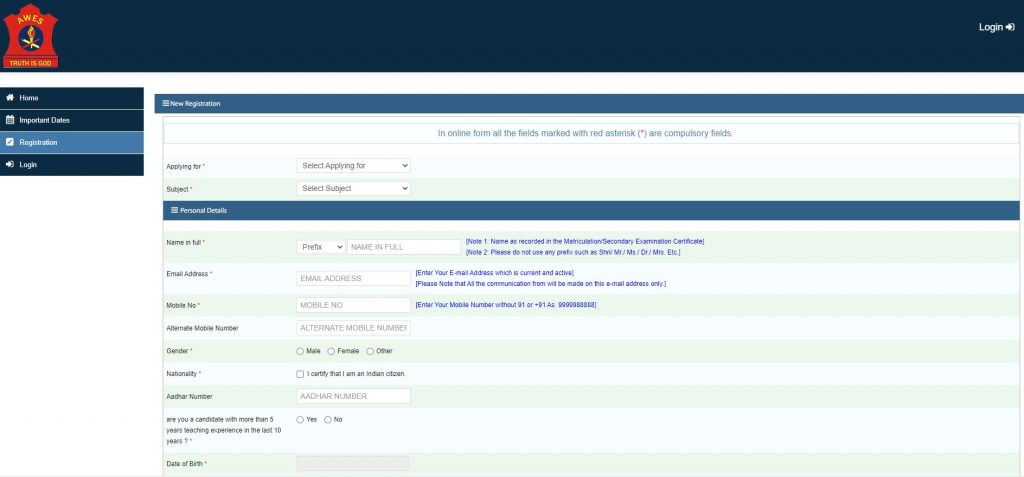 Official Website :
https://register.cbtexams.in/AWES/Registration/
View General Instruction or Detailed Instruction Click Here