What is Dakshana Foundation ?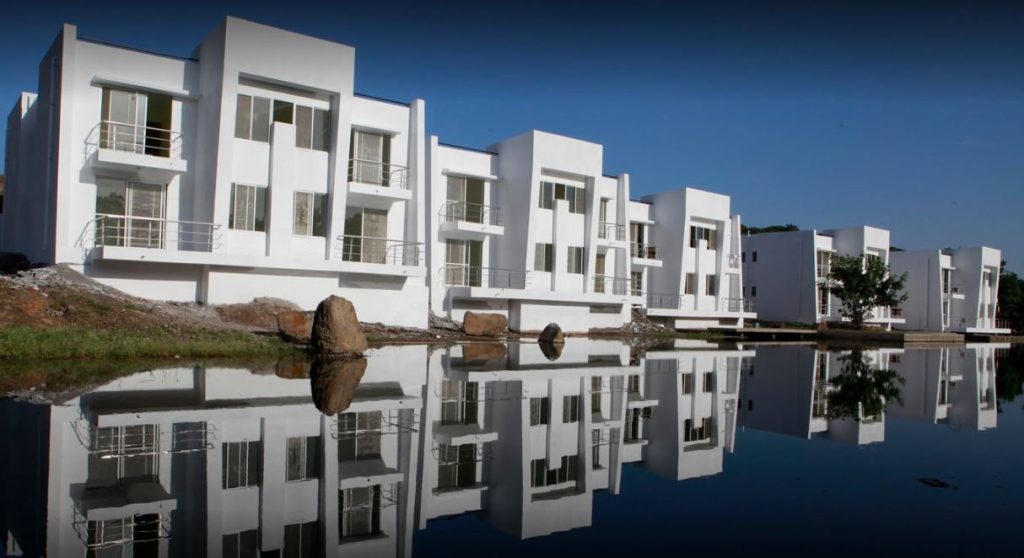 Dakshana helps bright and impoverished students predominantly from rural India to prepare for IIT and medical entrance exams.
Dakshana Programs
Dakshana focuses on poverty alleviation through education. Dakshana alleviates poverty by identifying brilliant but impoverished teenagers and providing intensive coaching for 1-2 years for the IIT and medical entrance exams.
Become a Dakshana Scholar
Dakshana Scholars are a rare breed of gifted students from Jawahar Navodaya Vidyalayas and government schools across India. They are selected for intensive coaching after Class 10 & Class 12 based on their academic record and results from Dakshana's proprietary testing.
How to Apply for Dakshana Selection Test – JDST 2022-23
Selection Process for the JDST 2022: For Students studying in Govt./Aided schools (Not for JNV school students)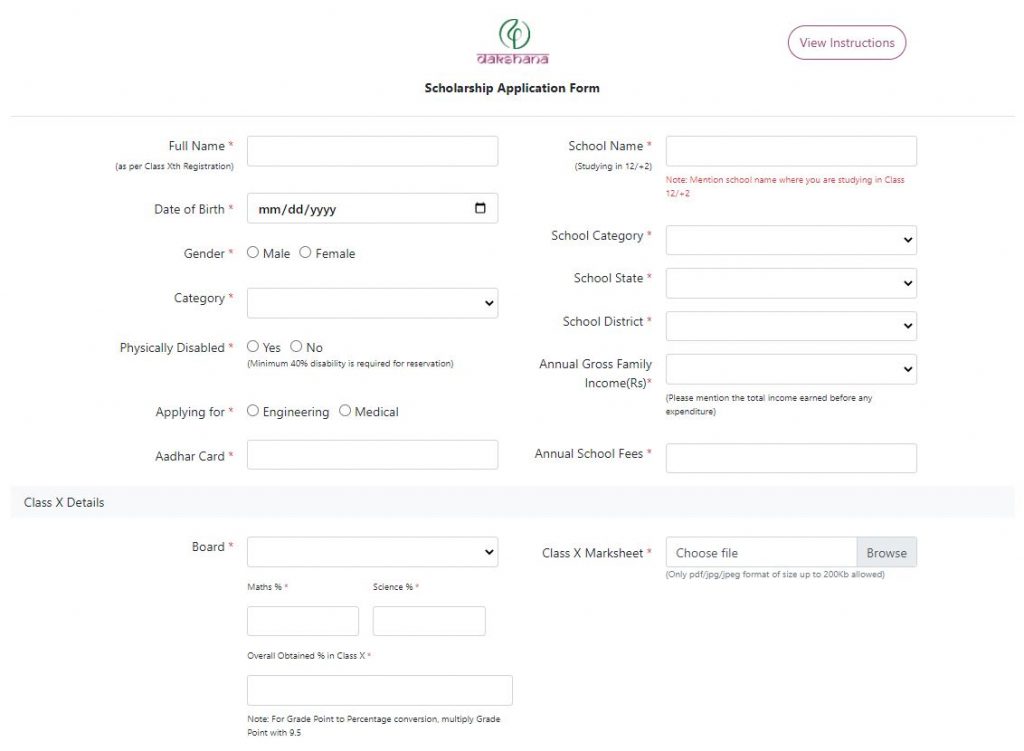 Instructions for the Joint Dakshana Selection Test
Dakshana offers a JEE/NEET coaching scholarship for Class 12 (Science) students from government schools across India. The scholarship, for a year after Class 12, includes free coaching, free food+housing for a year at the Dakshana Valley Campus, close to Pune.
Students are selected through a test called the Joint Dakshana Selection Test (JDST).
You are eligible to apply for the JDST 2022, if you are a student in Class 12 (Science), during the year 2021-22, at a government-run school AND your annual family income is less than INR 2 Lakh AND if you fulfil the score criteria for Class 10:

For GEN/GEN-EWS/OBC: Average marks in Maths & Science > 85%
For SC: Average marks in Maths & Science > 70%
For ST: Average marks in Maths & Science > 60%
For PD: No cut off

For more information about the JDST 2022, click here: https://dakshana.org/jdst/
Please note that filling the JDST Application form does not guarantee that you will be invited to appear for the JDST 2022.
This application is NOT to be filled by students of Jawahar Navodaya Vidyalaya (JNVs)
Selection Process of Joint Dakshana Selection Test
Step 1: Check the eligibility* at apply.scholarship.dakshana.org and fill the application form.
Step 2: After 1st round of shortlisting, Fill the Dakshana Scholar Application (DSA)
Step 3: Shortlisted scholars to appear for Online Pre-Scholarship Test (PST). A mock test will be there to familiarize students to the interface.
Step 4: After 2nd round of shortlisting (based on PST and DSA), Appear for JDST 2022 (online at test centres) with Mobile.
Step 5: After 3rd round of shortlisting (based on JDST 2022), Appear for the Interview & Document Verification
Step 6: Students selected in the interview will be offered Dakshana One-year Scholarship.
Eligibility:
Must meet all the 3 criteria to apply for the scholarship
School: Currently studying in Class 12 Science from a Govt/Aided schools (Academic Year 2021-22)
Merit: Aggregate marks of Maths & Science in Class 10 should be above the cut-off: GEN/EWS/OBC: 85%, SC: 70%, ST: 60%, PD: No cut-off
Income: Annual Family Income to be less than 2 lakhs
All online tests will be conducted through the Dakshana Scholarship Test Android Mobile App. Details to download the app and login credential will be provided by March 31, 2022
Mock Test, Pre-Scholarship Test & JDST 2022 Syllabus:
The syllabus has been reduced. Aspirants can watch video lectures, of the below topics, on the Dakshana YouTube Channel. Click on the name of the topic for each subject given below, to watch the video lectures. Questions will be based on the below lectures
Note: Though the title of some videos for Physics/Chemistry on Dakshana YouTube Channel may mention that the topic is for NEET, but JEE Aspirants can also watch those lectures.
https://www.youtube.com/c/DakshanaeClassroom/videos
YouTube Channel of Dakshana Foundation
Flow chart of Dakshana Foundation JDST 2023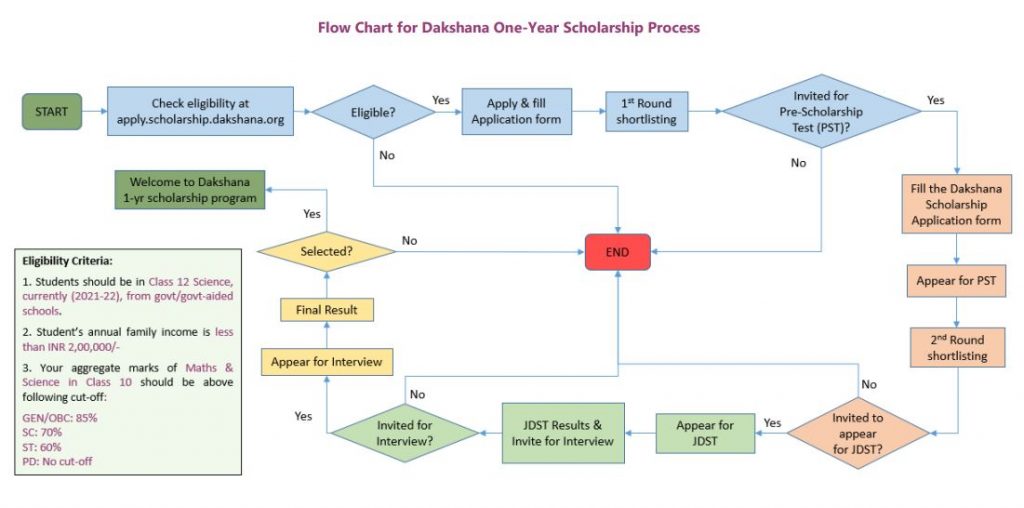 If you have any queries, please read FAQ at: dakshana.org/jdst-faq If your queries are not mentioned in the FAQ section, please email to [email protected]