About Physical Activity Trainer(418) For Class 9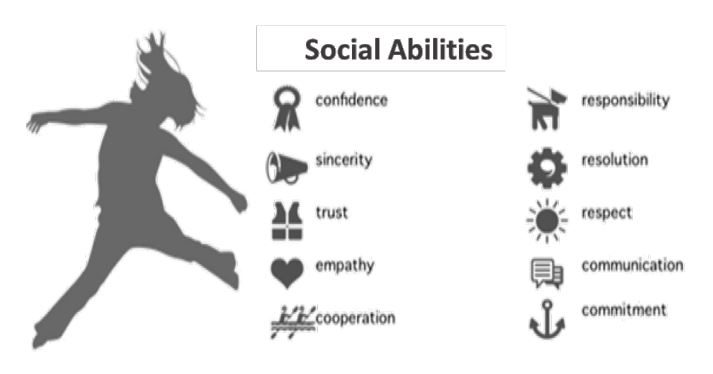 Physical Education and Sports is a sector which is very wide in scope and extremely significant in its impact on society. There is lack of sports consciousness and culture in the country. In general, it is believed that Sports can only be pursued at the cost of academics. We even have a very well-known saying in India for it.
"Padhoge Likhoge Banoge Nawab, Kheloge Kudoge Banoge Kharab"
Such Myths exaggerate our imbalance towards physical activity.
As we enter the 21st century with all the issues of sedentary lifestyles, unhealthy food habits, stressful careers, this imbalance needs to change else we will face a generation which will have a lower life span than the previous. There are already studies indicating a 30% population of children being obese. That is an alarmingly high number as there is research to show that 80% of obese children grow up to be obese adults. Diseases like diabetes, high cholesterol, stress related disorders are very common in this category.
The sowing of the seeds of physical activity as part of one's lifestyle can only happen from childhood. It is a habit that needs to be formed early on. It is therefore clear that physical education needs to be an integral part of education in all our schools. Other than the health and fitness outcomes we are also looking at a great deal of life skills learning through sports.
The need for physical education as an integral part of education has been recognized by the government and efforts are being made to elevate the status of physical education in schools. That is the grass roots level intervention which will eventually drive the demand for physical education and sports related industry in India.
The immediate need is of good quality physical education and sports professionals at various levels. This demand is going to explode in the coming years offering opportunities for all who want to be associated with Sports and build a career in this field. Several job opportunities already exist, physical education teachers, sports coaches, physiotherapists, nutritionists, sports doctors, sports officials, sports event managers are a few of them.
There is already a gap today in the demand and supply of professional in this sector. A vocational course on physical training and sports gives basic exposure of the relevant knowledge and skills required for someone interested in this sector. Participation in such a vocational course should build entry level knowledge and skills giving the student an advantage when pursuing further education in this field or employability skills, should the student decide to go for a job.
Cover Page of Book – Physical Activity Trainer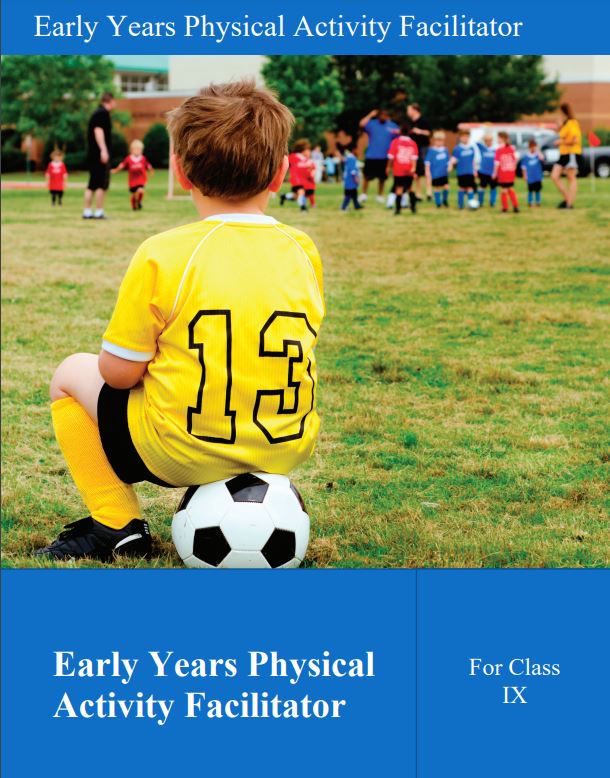 | | |
| --- | --- |
| Book Name | Download Link |
| Physical Activity Trainer (418) | Download Book |
Syllabus
UNIT-1: ROLE OF PHYSICAL EDUCATION IN CHILD DEVELOPMENT

Physical and emotional needs of the children
Factors influencing physical activities
Plan physical activities
Conduct physical activities

UNIT 2: PLANNING AGE APPROPRIATE PHYSICAL ACTIVITIES

Activities for increasing physical strength and coordination
Plan physical activities for developing cognitive skills
Manage class

UNIT 3: ORGANIZING AGE APPROPRIATE PHYSICAL ACTIVITIES

Games for everyday activities
Activities to develop strength and balance
Activities to develop cognitive skills
Activities to develop endurance and flexibility
Organize sport activities

UNIT 4: CHILDREN HEALTH AND SAFETY

Child health care and habits
Various aspects of safety management and emergency response