Are you searching for – Daily School Assembly Today News Headlines for 14 April 2023
Then you are at Right Place.
The Complete and Official Information of Daily School Assembly Today News Headlines for 14 April 2023
Daily School Assembly Today News Headlines for 14 April 2023
To inform all pupils of what will be happening in the Nation and the world today, the top headlines of the day are read during the school assembly after the call to prayer. Now let's read the most recent news of the day. Read the most recent news from India and outside while keeping up with Indian political movements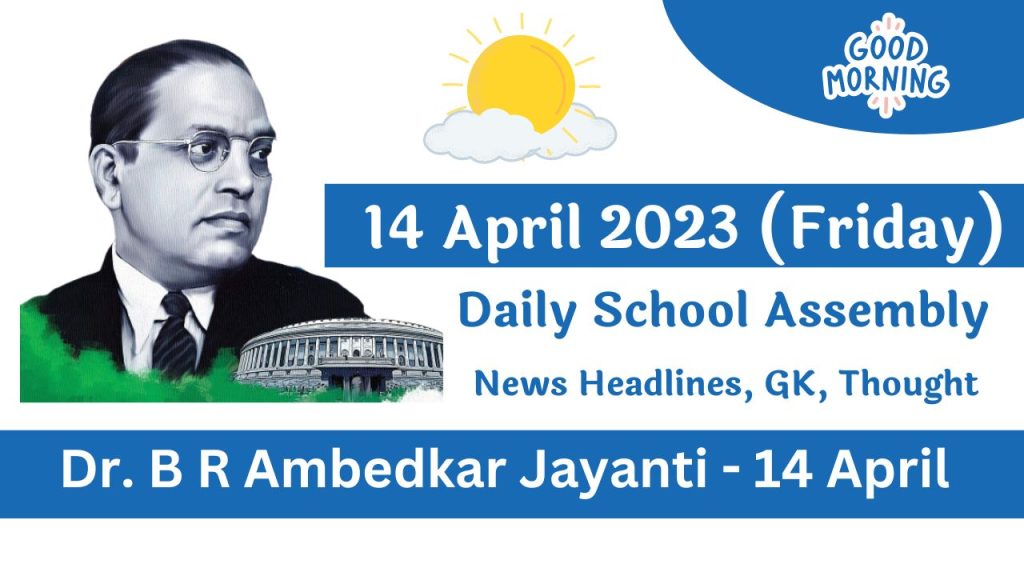 We are giving information News of National News, International News, Educational News, Sports News, Business News and science & Technology News.
Today's Important Day on 14 April 2023
Dr. Babasaheb Ambedkar Jayanti – April 14, 2023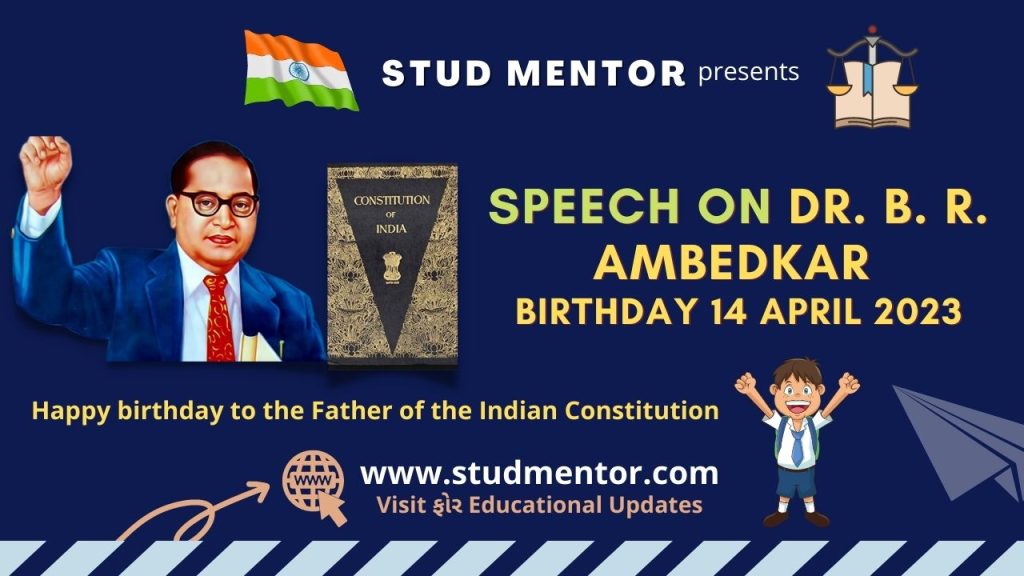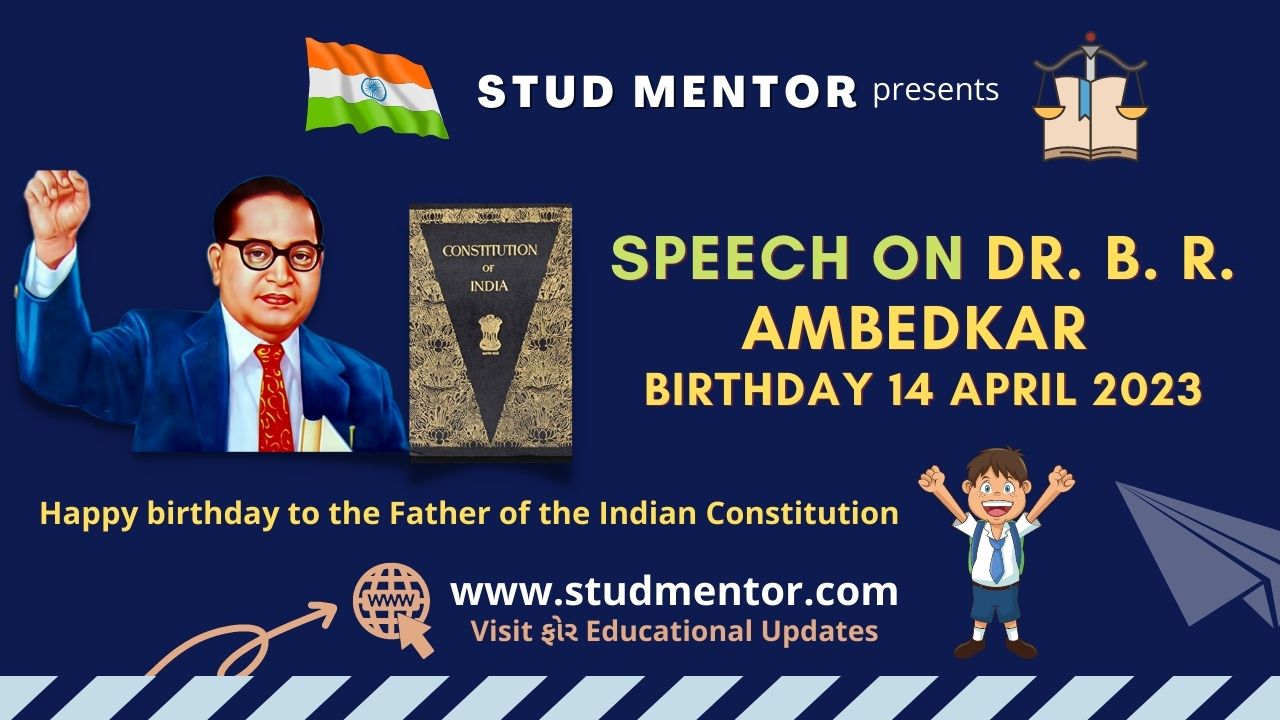 National News Headlines – 14 April 2023 (Friday)
'No vacancy for PM in 2024': BJP takes a swipe as Nitish Kumar embarks on mission to unite Opposition
Don Atiq Ahmad's son Asad killed in an encounter in UP's Jhansi
Andhra Pradesh's Jagan Mohan Reddy most wealthiest CM in India: Report
On Rahul Gandhi's Challenge To Defamation Sentence, Order On April 20
TDP finds a new way to face down Jagan Reddy govt claims in Andhra: Selfies
ED files Foreign Exchange Management Act (FEMA) case against BBC India over irregularities in foreign funding
Overconfidence, Caste Matrix, '40% Corruption', Rs 2,000 Aid, Modi Magic: 5 Factors in Karnataka Polls
'Natwarlal of Indian politics' now follows Lalu, Rahul Gandhi: BJP
Karnataka polls: Axed BJP lawmakers stage huge rebellion
Karnataka polls: Denied ticket to contest, BJP MLA M P Kumaraswamy quits party
Supreme Court Agrees To List Plea Challenging Karnataka Government Order Scrapping 4% Reservation For Muslims Under OBC Category
International World News Headlines – 14 April 2023
Myanmar Military Airstrike: Death Count Reaches 133, Including Women
British SAS, UK's Elite Special Air Service Forces Could Be Operating Inside Ukraine To Battle Russia – Leaked US Intel
China says Taiwan encirclement drills a 'serious warning'
North Korea fires ballistic missile prompting wrong alert in Japan
Amid layoffs in tech industry, US lawmakers concerned about immigrant talent
Imran Khan Trends Over His "Un-Islamic" Marriage To Bushra Bibi.
Macron praised in China for 'brilliant' Taiwan comments
India, Japan and France to launch platform to coordinate Sri Lanka debt
Subscribe Our YouTube Channel For Education Updates – Daily School Assembly News
Sports News Headlines – 14 April 2023
IPL 2023: Hardik Pandya wins toss, Gujarat Titans to bowl first
MS Dhoni's 9-year-old Tweet Goes Viral After CSK's Failed Run-Chase vs RR
IPL 2023, CSK vs RR: Sanju Samson fined Rs 12 lakh for slow over-rate
Managing Madrid Podcast: Real Madrid 2 – 0 Chelsea Post-game, Champions League 2022 – 2023
High-flying KKR bolstered by Roy and Litton's arrival
IPL 2023: R Ashwin is 'surprised the umpires changed the ball for dew on their own'
Antim wins Asian Championships silver, now comes the Vinesh question
Axar Patel laughs his lungs out on being asked about his batting position; David Warner's comment is gold
Ponting Consoles Suryakumar Yadav After 4th Golden Duck In Last 6 Outings
Parthiv Patel Lashes Out at Fan Who Called 2-time World Cup-winner Piyush Chawla a 'Leggie'
Business News Headlines – 14 April 2023
Infosys Q4 Results: PAT rises 8% YoY to Rs 6,128 crore; firm pegs FY24 revenue growth at 4-7%
Merchandise trade deficit rises 39.6% on year in FY23
RBI evaluating potential bidders for majority stake in IDBI Bank: Report
TCS onboards 46000 freshers, HR head promises 100 per cent variable pay for existing employees
MG Motor India Rolls Out Small Smart EV – Comet Production Begins
"Travel Well, Uncle": Anand Mahindra Pays Tribute To Keshub Mahindra
Rupee falls past 82/$ despite dollar weakness; outflows likely
Science Technology News Headlines – 14 April 2023
ESA postpones launch of JUICE Jupiter mission due to weather condition
China wants to start using moon soil to build lunar bases as soon as this decade
Scientists unveil new and improved 'skinny donut' black hole image
Astroparticle physics breakthrough: Antineutros detected using water for the first time
2200-foot asteroid among 5 rushing towards Earth at mind-numbing speeds, NASA warns
A puzzling tale of distant galaxy GN-z11: the vanishing and reappearing dust veil
UAE's Rashid Rover To Land On Moon On 25th April
Pulling Energy Out of Thin Air: The Sky is the Limit for Hydrogen-Based Clean Energy
James Webb Space Telescope reveals never-before-seen details of 'Green Monster'
Caller identification service provider Truecaller on Thursday introduced Live Caller ID feature for iPhone users.
Google releases 1st public Beta of Android 14: What we know so far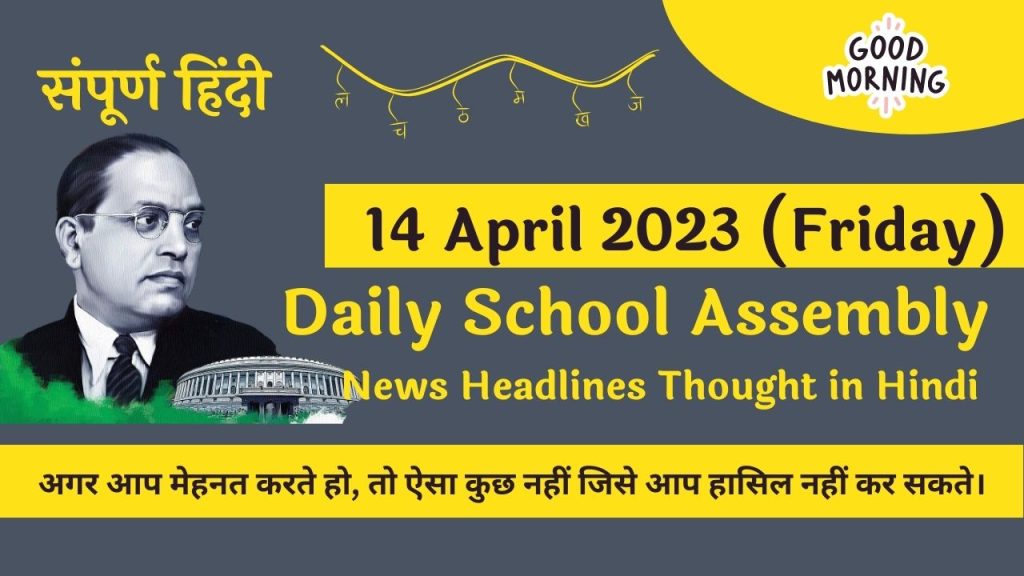 Thought of the Day – 14 April 2023
Education is not preparation for life; education is life itself.