Are you searching for – Daily School Assembly News Headlines for 23 January 2023
Then you are at Right Place.
The Complete and Official Information of Daily School Assembly News Headlines for 23 January 2023
Daily School Assembly News Headlines for 23 January 2023
To inform all pupils of what will be happening in the nation and the world today, the top headlines of the day are read during the school assembly after the call to prayer. Now let's read the most recent news of the day. Read the most recent news from India and outside while keeping up with Indian political movements.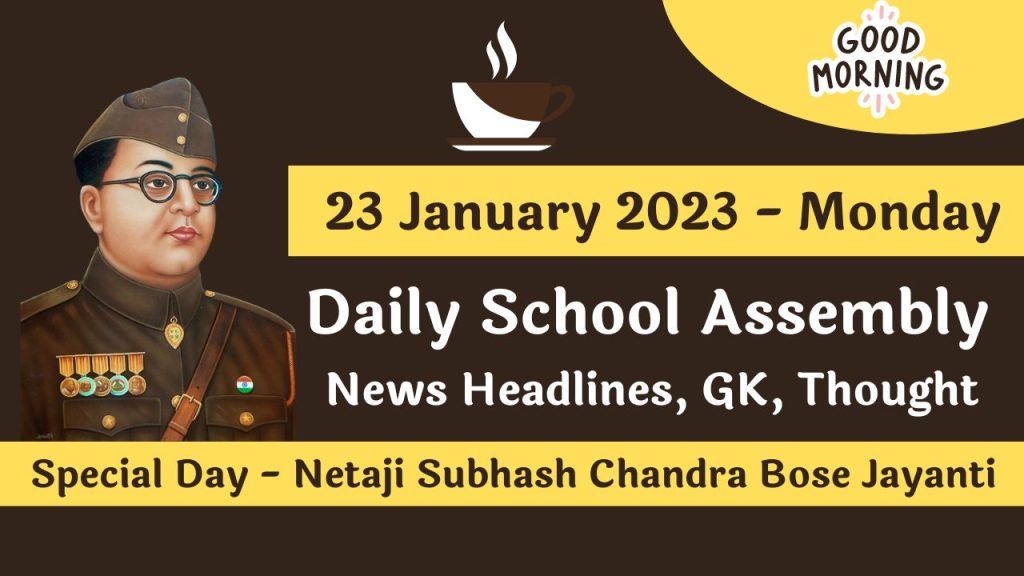 We are giving information News of National News, International News, Sports News, Business News and science & Technology News.
What is Today's Special ?
Today is Netaji Subhash Chandra Bose Jayanti – 23 January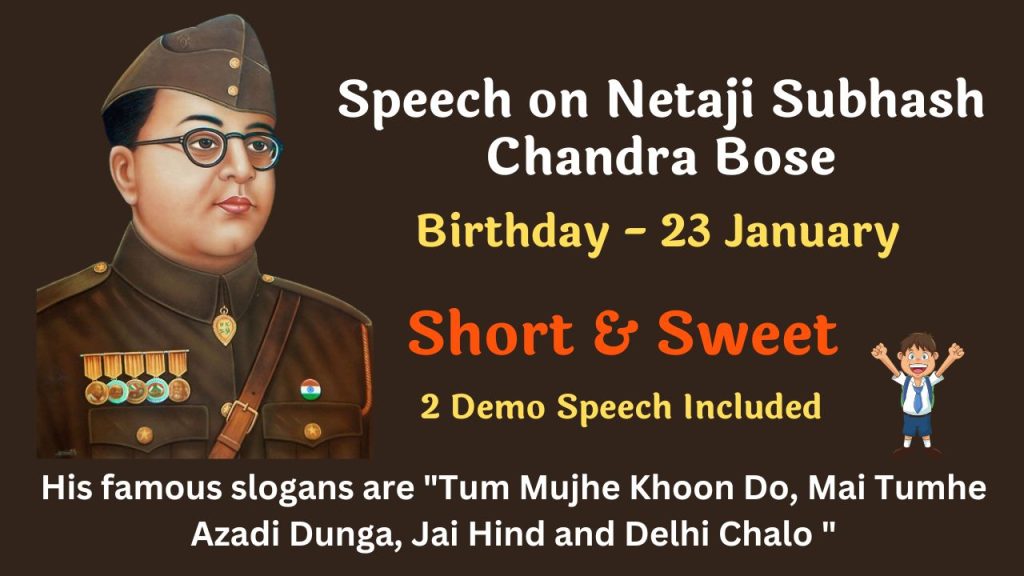 National News Headlines – 23 January 2023 (Monday)
India's G0 Presidency | B20 Meet in Gujarat to Deliberate on Climate Change, Innovation
BSF Conducts 'OPS Alert' Exercise to step up security on Indo-Pak Boarder ahead of Republic Day
'Himalayan Tsk': NDRF to station permanent teams in hills for High Altitude rescue operations
Implement law on compensation to accident victims : Delhi HC to Centre
First Indian Intranasal COVID Vaccine to be launched on Jan 26
The Election Commission of India (ECI) to host international meet on use of Tech, Election Integrity
IMD Predicts widespread rainfall over parts of north India this week
DGP / IGP Meet : Radical outfits, overstaying foreigners key security concerns, PM Told
17 States, Union Territories to showcase tableau at Republic Day Parade
Special forces of Air Force to be part of Republic Day Parade for 1st Time
International World News Headlines – 23 January 2023
No Free Movement Visa offers for Indians in Trade Agreement : UK
Canada to Pay $2 Billion to abuse survivors from Indigenous communities
Ukraine Filmmakers bring horrors of war to Sundance film festival
US Media sees massive job cuts Amid falling Newsroom Employment
Elon Musk planned Big Change : New Subscription for Ad-Free Twitter
Biden in a spot before Big call after more secret papers found at his home
Sports News Headlines – 23 January 2023
Hockey World Cup 2023 : India Out of Quarter – Final Race after Loss to New Zealand in Shootout
Sports Ministry asked wrestling federation to stop all ongoing activities, suspends assistant secretary
Stefanos Tsitsipas survived five-set test to make Australia open quarters
"I can beat anyone" : Elena Rybakina after Beating World No. 1 IGA Swiatek
Sania Mirza, Anna Danilina out of Australian open after defeat in second round
ICC Women's T20 World Cup 2023 : Team's Road To 20 Over Extravaganza
New Zealand Lose top spot in ODI rankings after heavy defeat to India in 2nd ODI
Business News Headlines – 23 January 2023
Government may not announce capital infusion for PSU banks in Budget 2023-24
ICICI Bank net profit up 34% to Rs 8,32 Cr
FTA Negotiations with India 'Well Advanced', Next round Set to Commence very soon : UK Minister
Adani Group to SPIN off Hydrogen, Airports, Data Centre Businesses by 2028 : Chief Financial Officer
Reliance Industries Hit by Unexpected drop in Quarterly profit
Science Technology News Headlines – 23 January 2023
Scientists capture Radio Signal sent from 9 Billion light – year away from Earth
NASA and Boeing partner to design greener, more fuel-efficient airliner of future
New Research could link Evolution of Complex life to Genetic "Dark Matter"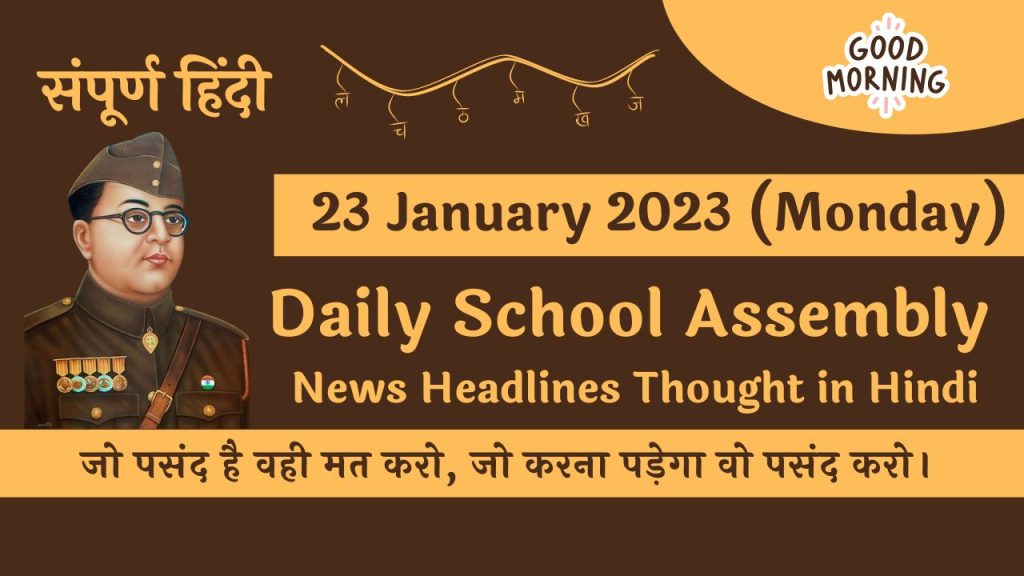 Thought of the Day – 23 January 2023
There's nothing more valuable than time.
Positive Word of the Day For Daily School Assembly – 23 January 2023
Charismatic – possessing an extraordinary ability to attract
I Hope you like the article of the Daily School Assembly News Headlines, Speech, Thought for