Are you searching for – CBSE Science Exhibition 2022-23
Then you are at Right Place.
The Complete and Official Information of CBSE Circular How to Participate in CBSE Science Exhibition 2022-23.
What is CBSE Science Exhibition 2022-23
Science is inexplicably linked with our lives and helps us to understand the world around us better. The Central Board of Secondary Education has been taking many initiatives to generate curiosity and develop scientific attitude amongst learners. Such initiatives encourage learners to create, innovate and also to become more responsible.
The organization of CBSE Science Exhibition is one such initiative. The activity aims at providing a platform to students to demonstrate the construction of knowledge by connecting new ideas to existing concepts.
The CBSE Science Exhibition for the academic session 2022-23 would be organized at Regional and then National Levels in the months of October – December 2022.
Why should students participate?
Participation in the Science exhibition is an opportunity to explore real-world challenges, learn more about science and technology, and apply scientific ideas to solve them. It would encourage you to acquire and use the methods and processes of science, such as observation, questioning, planning investigations, hypothesizing, collecting, analyzing, and interpreting data, etc. As you interact with co-participants, mentors, and leading experts in the field of science, you will also get an opportunity to learn about different facets of science.
The Theme and Sub–Themes for the CBSE Science Exhibition for 2022 – 23 are:
Theme of Science Exhibition 2022 – Technology and Toys
Sub Themes – Science Exhibition 2022-23
Advancement in information and communication technology
Eco-Friendly Materials
Health and Cleanliness
Transport and Innovation
Environmental Concerns
Historical Development with Current Innovation
Mathematics for Us
The Board invites students of affiliated schools (classes 6 to 11) to prepare research based science projects or exhibits that are original on any of the above listed subthemes of the main theme Technology and Toys. The students may register to submit and showcase their projects, with the help of their schools.
How to Participate in CBSE Science Exhibition 2022-23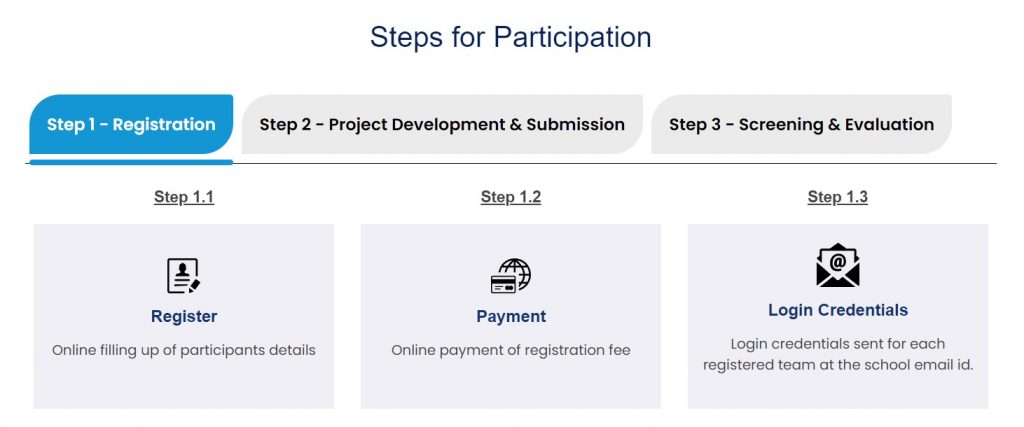 Guidelines for Participation in CBSE Science Exhibition 2022-23
All schools willing to participate need to register online and remit fee at https://cbseit.in/cbse/2022/sciex/index.html between 30th September to 17th October 2022
The last date for registration is 14th October, 2022 11 November 2022 and for payment confirmation from bank is 18th October, 2022.
The registration fee as per the details given below must be submitted through online payment gateway – Rs.1500/-per registering team
The students may participate in any of the 02 categories: Category I – Classes 6 – 8; and Category II – Classes 9 – 11