This is with reference with the CBSE Circular No. 76/2022 dated 12.07.2022 regarding the 'National Guidance Festival' to be conducted in collaboration with Lifology Foundation for students of class VIII-XII & their parents; and CBSE Notification No. 50/2022 dated 18.08.2022 regarding the 'Youth Ideathon-2022' to be organized in collaboration with Management & Entrepreneurship and Professional Skill Council (MEPSC).
Responding to the requests received, an online session has been scheduled as per the details mentioned below for the Principals and Senior teachers of CBSE affiliated schools, in which the various details about these two events shall be shared and discussed: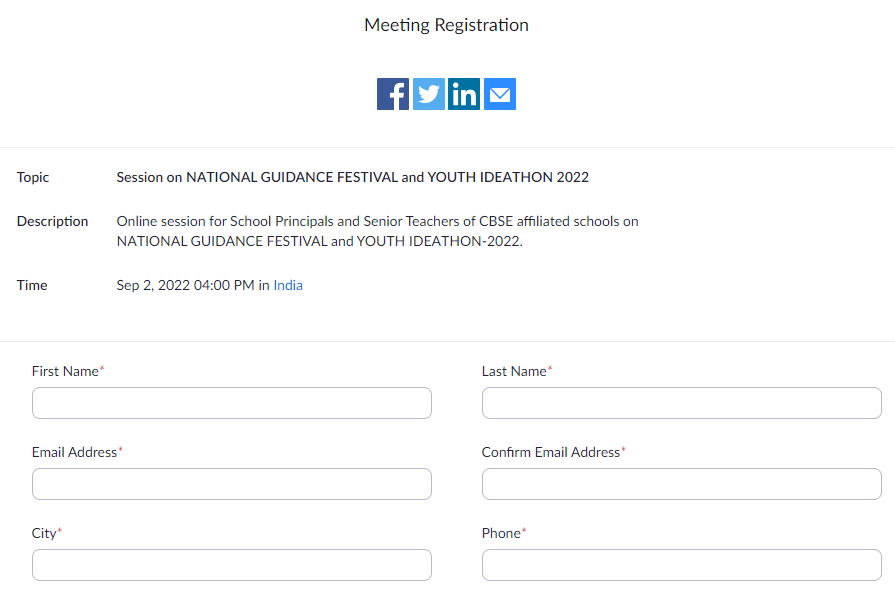 Please note that
There is no fee for attending this session.
The link for joining in the session shall be sent to the participants directly on the email id provided at the time of registration.
As limited seats are available for the session, please register and join the session in time.
This session shall also be streamed live on the YouTube channel of CBSE Academics & Training Unit (https://youtu.be/YzxQCvzD_nI).
This session is open to Principals and teachers of all CBSE affiliated schools.