What is the AICTE-NEAT "ABCDEFGHI" Programme 2022
AICTE, Ministry of Education, is launching a new scheme named as "ABCDEFGHI" in collaborates with Multi National companies, EdTech companies & Start-ups, with the vision of teaching ABCDEFGHI once again to our higher education students and recent graduates in a quite different aspect which is 38 future emerging technologies like Artificial Intelligence, Block Chain, Data Analytics, Cyber Security and many more relevant fields. This programme has the Goal of Empowering 10 crore School Students, Higher Education students and recent graduates to access industry-aligned courses for skilling and upskilling key for Aatm-Nirbhar Bharat. This programme will make the dream of our Honorable Prime Minister realistic of making "India a Global Digital Hub" as around 70% of Global Digital talent are from India.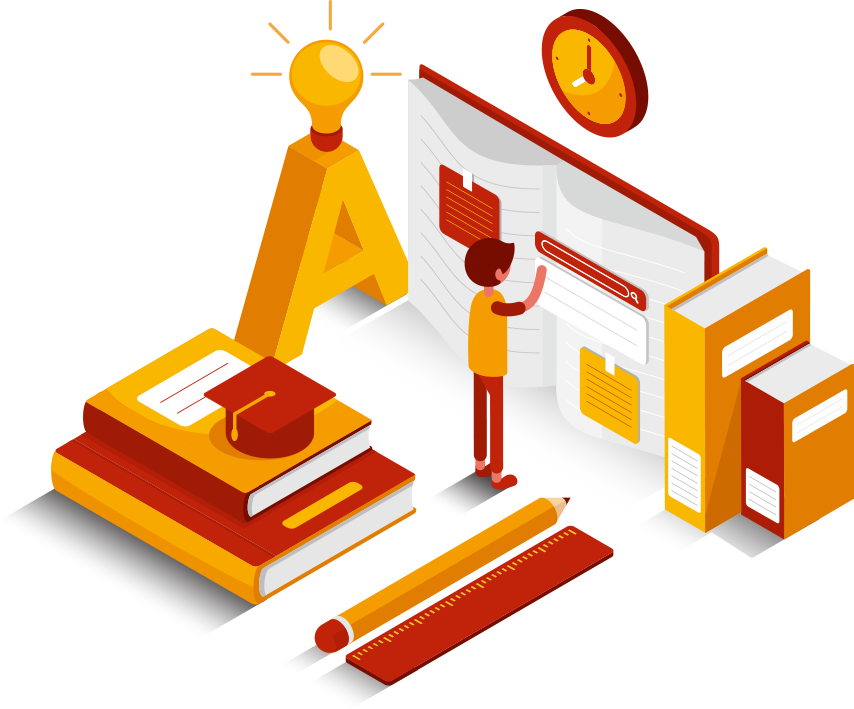 1000 Foreign manufacturing firms are ready to start production plants in India for that an eligible Work Force will be needed which will be prepared through this programme. The internet access has been rooted enough in the country through Digital India campaign and has become 3rd highest number of internet users, so that we can ensure the success of our ABCDEFGHI programme. No doubt India is a Land of Opportunities so it's a need of time to prepare an efficient & skilled Work Force for the upcoming challenges. It is required to upgrade the higher education students in these areas. AICTE has also started the degree and diploma program in these emerging areas. With a vision to make our country "India as Technology Capital of the World".
Although the students of our country are educated but they are lagging behind in advanced Technical knowledge which will be provided to them through this "ABCDEFGHI" programme. This scheme is inspired by various visions of our Hon'ble Prime Minister like EK BHARAT SHRESHTHA BHARAT as it will make each and every student/learner work efficient. VASUDHAIV KUTUMBAKAM is also one of the most important pillars of this initiative as AICTE, Ministry of Education, many EdTech Companies, start-ups and students all are joining their hands for making this dream come true under one roof. This programme will enhance the idea of Women Empowerment since under this programme one and all are invited and all girls / women who want to upskill or re-skill themselves can make their dreams come true through being a part of this scheme and acquire appropriate knowledge of future emerging Technologies as per their own interest. It will be a multilingual programme, so that students from any language background shall get benefit of it.
Communication Objective of AICTE-NEAT "ABCDEFGHI" Programme
Skilling/upskilling/re-skilling, is the communication objective of this programme by providing an opportunity to each and every one to acquire knowledge in emerging technologies and making them skilled or future ready. Under this programme all are free to register on the portal and get benefit of free training and certificate. Thus all those who are already working or technically educated can upskill themselves by these internships and training. This programme has the moto of reskilling those who have not utilized their pre-acquired technical knowledge due to some reasons (mainly girls). Thus this programme is giving them a very easy approach to learn those emerging technologies for which they are curious to learn, as there is no restriction of participating in single programme only. One can get more than one certificate and internship in all the fields of their interest.
Target Audience
School Students, Higher Education Students, recent graduates, unemployed boys/girls, learners, working professionals.
Single minded proposition:
Target is to Skill, Upskill and Re-skill 1 crore students in the emerging technologies. Moto of this programme is "Technology for every Indian Student". Through which it will make students/youth of India Future Ready or prepare a very efficient and enthusiastic Work Force. It will provide a golden chance to our youth to pave their path from unemployment to employment. For this purpose, the process (E2E Evaluate to Employment) will be followed under this programme i.e. EvaluateTrain- Practice- Internship- Project- Certify- Employee. This programme will be level based as per the capability of the student/learner.
Mode of conduction
Programme will be conducted in Online mode
Reason to believe in this Program
AICTE NEAT cell and GUVI (Product of this company is shortlisted for NEAT) collaborated to set the new Guinness world record for "Most numbers of users to take a programming lesson in 24Hrs". More than 6 Lakh+ users across 28 states registered for their highly anticipated "AI-For-India" event: and around 1.43 Lakh users completed building the face recognition app in the online workshop held on 24th – 25th April 2021.
This scheme is collaborated with MoE and many EdTech companies and Start-ups as follows:-
1) Microsoft
2) Amazon web services (AWS) & AWS networking partners
3) Salesforce
4) Bharat block chain network – IDS Software
5) Embibe
6) Google – smart bridge
7) VMWare – smart bridge
8) Primus partners private limited
9) Eduskills
10) GitHub
11) More than 10 other start-ups
Artificial Intelligence and Machine learning will create 85 Million jobs by 2025.
Data Analytics is supposed to create 11 Million jobs by 2025.
Millions of opportunities will be open for skilled & trained work force in the coming years.
Medium elements:
E- Mailers, Backdrops, Social Media creatives and Newspapers, T.V. channels.
Mandatories: –
Open for one and all curious learners to get knowledge of Emerging Technologies.
Free training and free certificate.
Target is to upskill and re-skill 1 crore students in the Emerging Technologies.
Time line: –
Date: 06th June 2022.
Time: 03:30 pm
Venue: AICTE Auditorium, New Delhi