What is PISA Test ?
The Programme for International Student Assessment (PISA)
PISA – Introduced in 2000 by OECD
PISA is an educational outcome measuring system that tests the  performance of the scholastic aptitude of 15 Years Old school pupil in  mathematics, science, and reading. Instead, it rates the countries involved
The two hour computer based exam conducted once in three years is to take students who have  completed at least six years of formal education in school.
India Back in Action:
However, the MHRD under Prakash Javadekar had shown interest re-entering the exam.
"If 80 countries, including China and Vietnam, can participate in PISA, then there is no reason why children in India can not appear for it. We went  through the questionnaires, asked a few children and they loved it because the questions are competency-based and do not require memorization." MHRD had said.
Importance of PISA
The PISA is administered every three years by the International  Organization for Economic Cooperation (OECD). The findings of PISA are  known to affect the manner in which education is conducted in several  countries.
However, several non-OECD members continue to stay away from the test.
All of the SAARC nations, Greenland, Argentina and the entire African  continent, except for Algeria and Tunisia, are among those who either do  not participate regularly or have not participated in PISA at all.
Organization for Economic Co-Operation and Development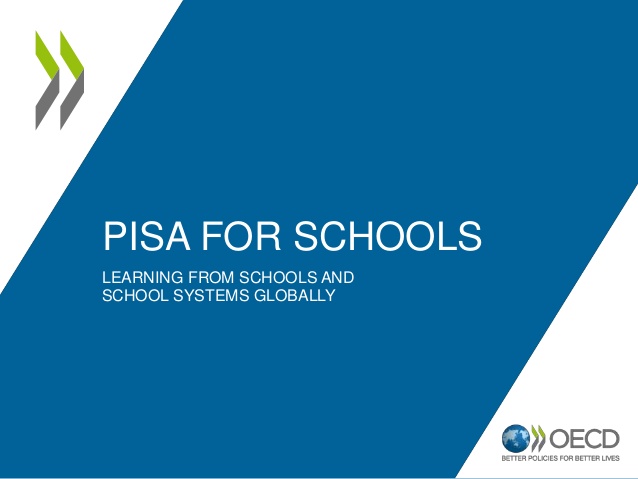 Headquarters – Paris, France
36 Member countries ( India is not a member)
The OECD originated in 1948 as the Organization for European Economic  Cooperation (OEEC), and in 1961 the OEEC was reformed into the Economic Co-operation and Development Organization.
Test MCQ PISA
Consider the following Statement about OECD –
Noneof the BRICS nations are part of OECD
Headquarters of OECD – Bonn, Germany
Only 1 is Correct – Answer
Only 2 is Correct
Both are Correct
Both are incorrect
Click Here to More about PISA Official Website