University Grants Commission – National Eligibility Test (UGC-NET) is the recruitment process for the posts of Assistant Professor & Junior Research Fellowship Certification. UGC NET Computer Science generally includes Computer and its applications, programming, databases, algorithms etc. Let's look at some of the best ways to prepare for the UGC NET Computer Science exam.
PAPER 1:
UGC NET examination is conducted for numerous fields such as commerce, finance, computer science, etc. But, for all these domains, paper 1 remains the same for all. The best way to clear UGC NET in any domain is to crack paper 1. This paper mostly comprises daily affairs for the country, international updates, reasoning, polity, aptitude, etc. All these topics are basic, it is easier to achieve decent merit in paper 1 as compared to paper 2. To attain the desired score in this paper, one must practice at least 2 hours per day for paper 1.
Click Below to Download
PAPER 2:
Now, paper 2 is a bit tough. It includes all the subjects from your first year of undergraduate. When it comes to computer science, its syllabus is also vast. It encompasses Discrete Structures, Computer Arithmetic, Programming in C & C++, Relational Database Design & SQL, Data And File Structures, Computer Networks, System Software & Compilers, Operating Systems, Current Trends And Technologies and numerous other topics.
Click Below to Download
SYLLABUS:
For paper 2, the syllabus is vast. It is not practically achievable to clear every single topic from the first year of undergraduate to last. Here, instead of hard work, candidates shall adapt to the path of smart work. The base and foundation of their domain should be clear and strong. They must possess knowledge about programming especially and other topics affiliated with computer science.
Click Below to Download
TIME MANAGEMENT:
As this exam is conducted twice a year, students must choose their slot wisely. Once chosen, they must dedicatedly start preparing for it. A well-planned timetable should be made and followed. Time table must be monthly, weekly and daily. Time management is a vital factor for any and every exam.
PAPER SOLVING:

Collect previous years' question papers and solve them. Make sure to note down your speed, errors, time management and overall performance. Work on the skills that you feel is weak. Appear for mock tests and try to do better each time.
REFERENCE BOOKS: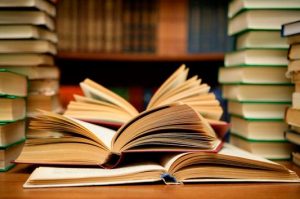 Do not refer to a lot of books. Instead, shortlist a few helpful books and cling to them. Focus more on self-study and self-prepared notes. This helps you to prepare more efficiently, manage your time wisely and you shall receive the desired results.
REVISION: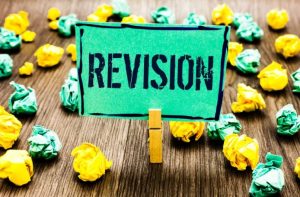 Revision is the most important factor. Revise all of the topics again and again to get a good grip on them all. As the syllabus is vast, revision is going to play a crucial role.
Be confident, plan a strategy and implement it in the best way possible.
All the best for your UGC-NET Computer Science Exam.