PGT stands for Post Graduate Teacher. The Post Graduate Teacher teaches classes 10th, 11th & 12th.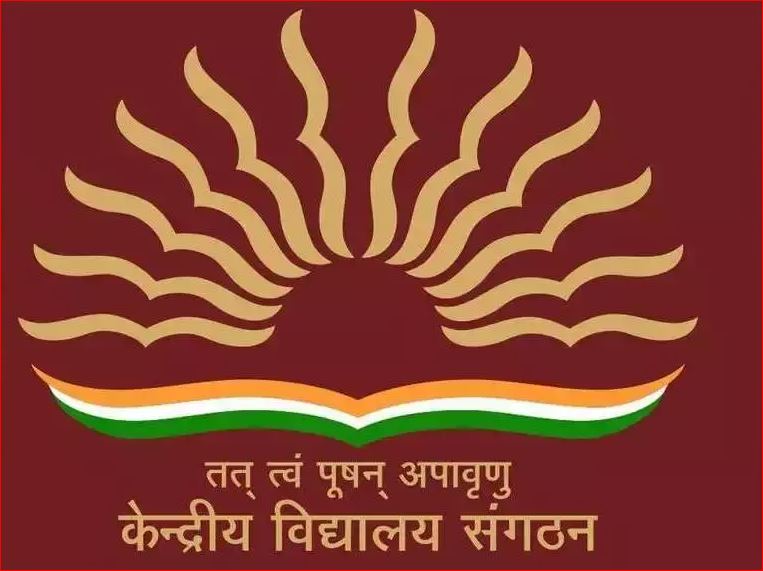 Kendriya Vidyalayas cater to the educational needs of children of transferable Central Government including Defense and Paramilitary personnel by providing a common program of education.
PGT posts include subject specific teaching i.e. English,Hindi,Commerce, Political Science, Mathematics, Physics, Biology, Chemistry, Computer Science & Economics.
KVS provide marvelous salary structure to their employees,i.e., they provide the salary according to the 7th Pay Commission. Every year a minimum of 3% increment is provided by KVS to the currently working teachers which is a boost up for the teachers to perform well in their jobs.
The retired teacher will be provided with 24% of their current salary in the form of their pension until they live. Once they are dead their pension will be stopped.
Life at KVS is really worth living and provides a learning environment to its employees.
Only disadvantage is that it is a transferable job. Candidates need to relocate themself along with their family after a period of 3 years.
Kendriya Vidyalaya Sangathan teachers have to serve for a designated time in remote parts of India, which may cause difficulties for the teaching personnel in adjusting to the food, culture, and values of that area.
If both working spouse in the Kendriya Vidyalaya Sangathan Schools, they can mutually transfer to the common state.
Candidates need to serve sensitive & non-sensitive regions. Transfer policies are rigid.
If one wants to take all things in parallel then KVS is a better platform in the educational field.
Other Way Say About the
What is Life of KVS PGT Teacher ?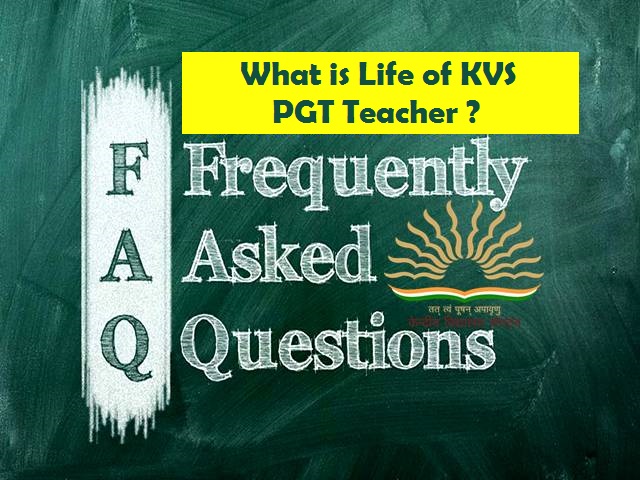 You always need to be thorough with your subject as you will be teaching senior classes. You need to be prepared well in your topic as teaching them isn't a kids play. So most of my time is spent studying which will gradually reduce as I gain more experience.
You will enjoy the respect you get as a PGT. I take pride in being a PGT teacher.
You will be getting some extra responsibilities like Olympiad in charge, CCA in charge etc.
You have to work more as compared to TGTs or PRTs. There is always more pressure on teachers teaching 12th board students. So be prepared to take extra or remedial classes.
You have to sacrifice your winter break as classes for 12th boards go on at that time. 🙁
But overall you will love the experience. The attachment we have with students and the feeling they tell us they actually understand and love our teaching. They thank us for their success in exams. These feelings are priceless and worth every pain.
And yes of course the salary at the end of every month will bring smile to your face (Best Part)
Finally Few One Line about the KVS
Life in KV is challenging, if one want to deal with it.
Life in KV is is peaceful, if one want to create it.
Life in KV is hectic, if one want to deal with the pressure.
Life in KV is beautiful, if one want to take pleasure of it.
Life in KV is promising, if one wanted to stay.
There's a lot of scope for visiting places, meeting interesting people and going up to become a Principal/ AC/DC /Commissioner too ! Plus one remains young at heart till retirement ,thanks to the company of teenagers !
At Last but not List Best Day School in Central Government School among the India.