Navodaya Vidyalaya New Recruitment Post – Recently Navodaya Vidyalaya Samiti Announced the press release for the Engagement of Counselors on Contract Basis for the session 2022-23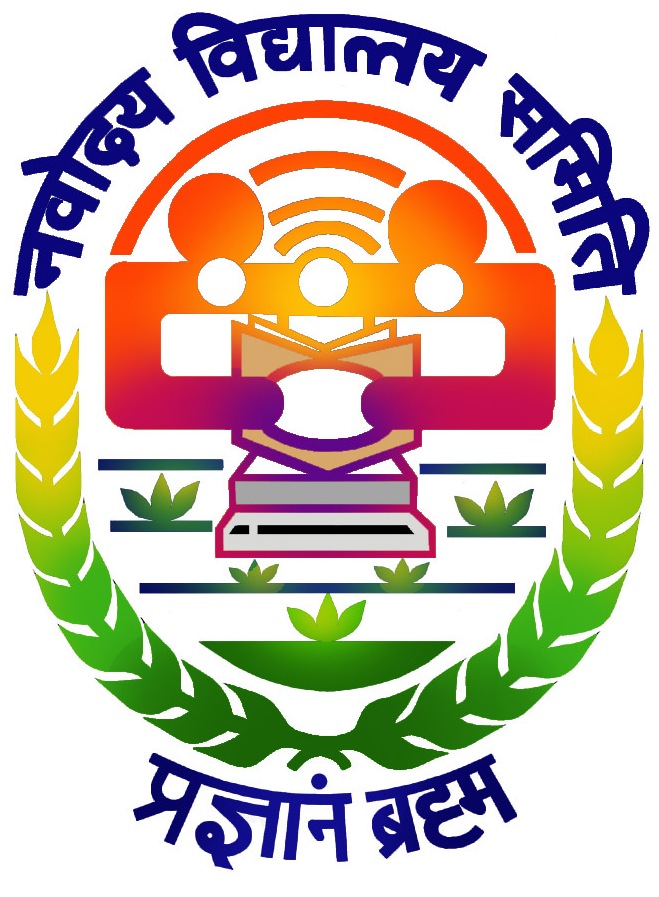 New Engagement of Counselors on Contract Basis for the session 2022-23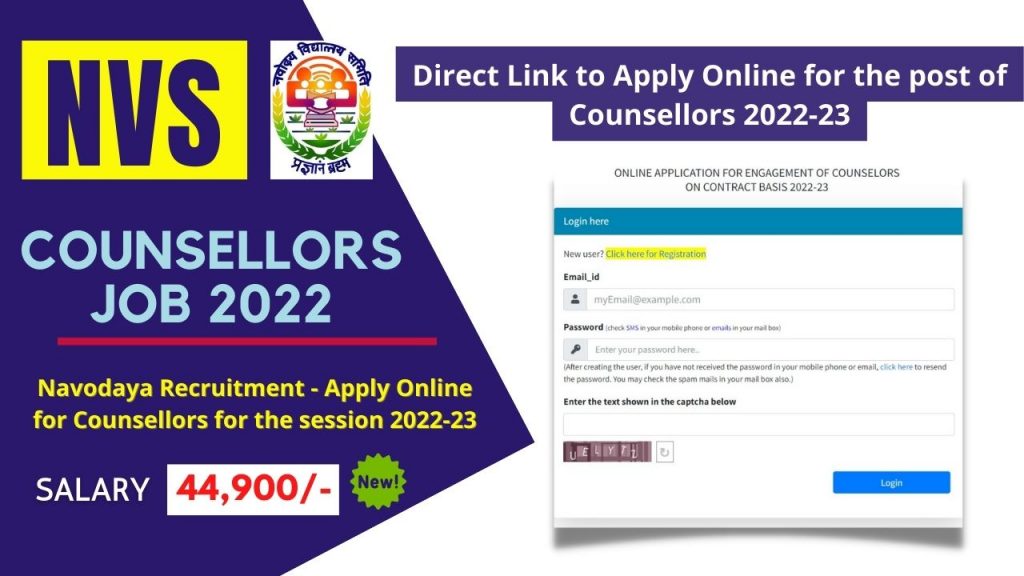 Navodaya Vidyalaya Samiti intends to engage Counsellors on Contract basis in Jawahar Navodaya Vidyalayas residential co-educational schools having classes VI to XII(6 to 12).
Online applications are invited from the eligible candidates for Purely on contract Basis engagement for the academic session 2022-23.
Eligibility Criteria
Essential Qualification for Counselors in JNV
Education Qualification –
Master's Degree (M.A/M.Sc.) in Psychology from a recognized university or institution. And
One year Diploma in guidance & counselling from a recognized university or institution.
Experience
At least One Year experience in Guidance & counseling/Counseling in educational institutes of central or State Or Ut Government / Autonomous Bodies of Central or State Government/Public Sector Undertaking.
For non JNV experience, Candidate must submit certificate of satisfactory performance and good conduct from previous employer
Age Criteria for Counselors in JNV 2022
Above 28 years and below 50 years as on 1st June 2022
Desirable qualifications:
certificate courses from recognized institutes in areas like _
Cognitive behavior therapy skills
Attention Deficit Hyper Activity Disorder(ADHD)
Behavioral issues and learning difficulties
Building emotional intelligence and resilience
Adolescence Education
Monthly consolidated Remuneration or Salary Rs.44,900/
How to Apply Online for Counsellors on Contract Basis for the session 2022-23
Eligible candidates should apply by visiting the website of any one of the Regional office of Navodaya Vidyalaya Samiti using given link.
Application Fees
Non Refundable Application fees – Rs. 500/-
Free for SC, ST and PH Candidates
Timeline / Dates for apply
| | |
| --- | --- |
| Starting Date | Ending Date |
| 16 June 2022 | 25 June 2022 |
Important Note for All:
Any one of the Regional Offices as per their choice' NVS may reject candidature if it is found that candidate has applied for more than one Regions, even after engagement if it is found, engagement may be terminated with immediate effect.
Contract Engagement will be done by the Regional Offices of Navodaya Vidyalaya Samiti considering the educational qualification, experience and Personal Talk.
From the eligible candidates, only apply short-listed candidates may be called for personal talk, Short listing may be done on the basic of marks awarded for essential and desirable qualification (out of 70)
Candidates need to produce original documents at the time off Personal Talks for verification of documents submitted during application filling will only be accepted for verification.
Candidates found ineligible during the verification of documents will not be permitted for Personal Talk.
List of Shortlisted candidates along with the schedule of the Personal Talk will be displayed by each regional office on its website, therefore candidates should visit the website of the concerned NVS Regional office regularly.
Weightage for Essential Qualification (Total 70 Marks)
Weightage for Essential Education Qualification
Total 20 Marks as per the following
1. Maximum 10 Marks – Master's Degree (M.A./M/Sc.) in Psychology from recognized University or Institution
2. Maximum 10 Marks – One Year Diploma in Guidance and Counselling from a recognized university or Institution.
Weightage for Graduation in Relevant Subject (Psychology)
10 Marks
Weightage for Higher Qualification in Relevant (M.Phil./ Ph.D.)
10 Marks
Weightage for Desirable Qualification
12 Marks as per following courses (5 Marks for Each Course) Max 12 Marks.
1.Cognitive behavior therapy skills
2.Attention Deficit Hyper Activity Disorder(ADHD)
3.Behavioral issues and learning difficulties
4.Building emotional intelligence and resilience
5. Adolescence Education
Weightage for Experience
18 Marks
2 – Marks for Each Year of Relevant Experience (out of JNV)
4 – Marks for Each Year of Relevant Experience (In JNV)
Total
70 Marks
Personal Talk – 30 Marks
Likely areas of Personal Talk
1. Subject Knowledge
2. Fluency in Regional Language
3. Communication Skills (English, Hindi)
4. Proficiency in Computer Application / ICT Skills
INSTRUCTIONS TO CANDIDATES APPLYING FOR CONTRACT ENGAGEMENT 2022-23
Applications are invited by eligible candidates for engagement as counselors purely on contract basis in Jawahar Navodaya Vidylayas as per need during session 2022-23.
Please, go through the notification before applying for contractual engagement. Click here for Notification.
A candidate is required to sign up using valid e-mail id, Mobile Number and Aadhaar Number. These mobile number and e-mail id will be used for sending password. Candidate can change this password.
After Registration candidate should login using registered e-mail and password sent on mobile / e-mail for filling up the application form.
A candidate can apply for contract engagement only for JNVs of one Region of NVS. Applying for more than one Region is not permitted.
Non refundable application fee @ Rs. 500/- per candidate will be charged. However, SC / ST and PH candidates will be exempted from application fee. Exempted candidates will have to upload appropriate category certificate.
The fee, once paid, will not be refunded. Candidate can remit the fee using any online method, in the bank account indicated in the fee remittance section of the application.
After completing all 07 stages of application, candidate has to click the final "confirm" button in 8th stage, after checking all entries. Edit facility will not be available after clicking the confirm button. Application will be considered for processing only after clicking the "confirm" button.
Helpdesk email ID for candidates for filling the application is [email protected]