What is Pariksha Parv 4.0 Campaign by NCPCR 2022 ?
Celebration of "Pariksha Parv" by NCPCR in 2019,2020 and 2021, this year also NCPCR is organizing month along "Pariksha Parv 4.0″ during exam Period.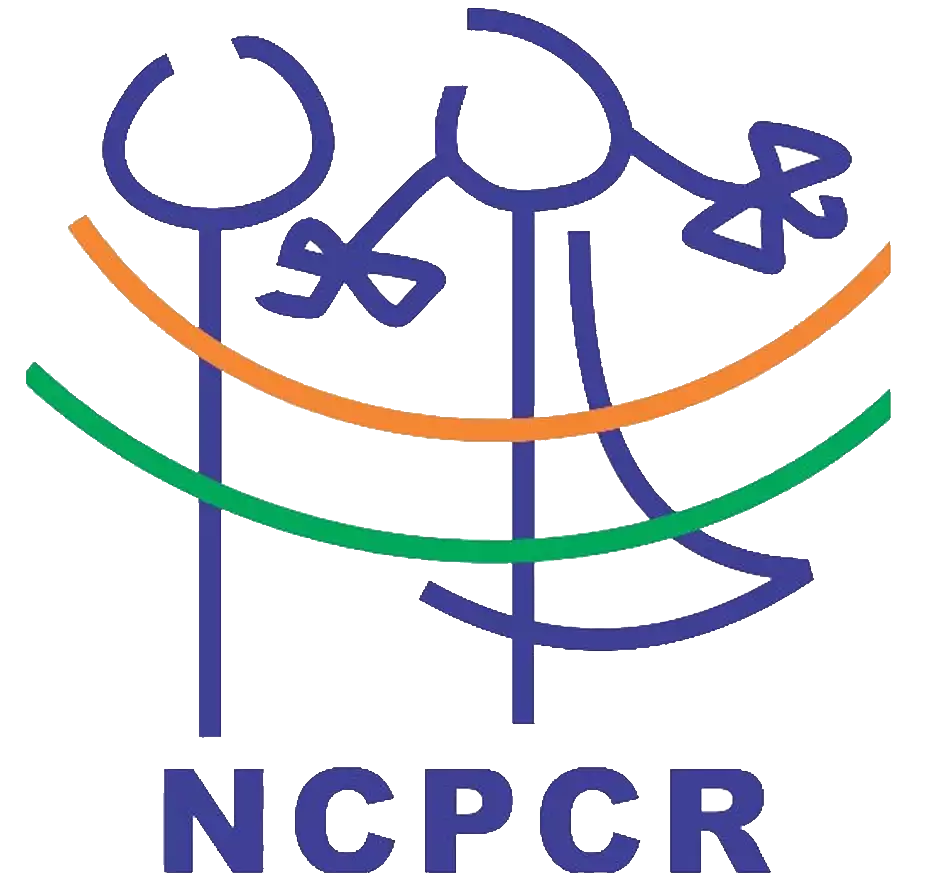 During "ParikshaParv 4.0" the emphasis will be given on following major Activities
Live Streaming through Social Media of NCPCR-Facebook/Twitter and YouTube on topics related to examination pressure and stress, cyber safety, prevention of drugs and substance abuse, online education, safety and security, POCSO, career counselling etc.
Orientation cum sensitization programmer at State Level with SCPCRS for Head Master/Principals of Higher Secondary schools by Experts.
Inviting small audio-video messages from students on "Exam Warriors" through NCPCR website
Inviting Official Website of Pariksha Parv 4.0
If you click on Above Link you will get this Application Participation Form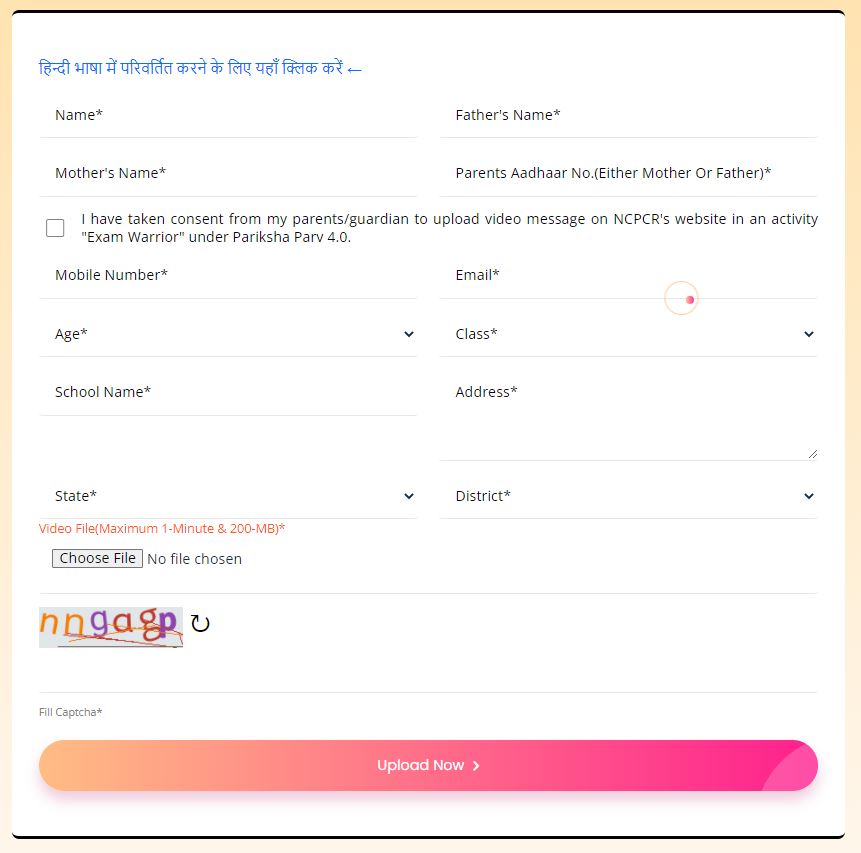 Regarding the Audio-Video Message to be uploaded, the following should be ensured:-
The audio-video messages should be of 30 seconds to 50 seconds long are invited from the students of Classes 6th to 12th.
Videos are to be uploaded with parental consent and with complete regard to child's safety including online safety.
In the message, children can talk about their experiences, pointers, patterns, go-to routine etc, which help them deal with exam stress/anxiety.
The participating children will be issued e-certificate from the commission.
The Link above will be open for uploading of videos-audios from 17th February, 2022 and the link shall remain open till 28th February, 2022.
CWSN(Children with Special Needs) should be encouraged for participation.
The teachers/officials should help in uploading their messages on the Commission's link given above.