What is National Sports Day Competition – Fit India
India celebrates National Sports Day on 29th August to commemorate the birth anniversary of hockey legend, Major Dhyan Chand. The day is also dedicated to the nations' sports heroes and champions, honoring their contribution and dedication towards bringing laurels to the country. With the aim to raise awareness about the values of sports: discipline, perseverance, sportsman spirit, teamwork, and to encourage public in large to take up sports and make it an integral part of their lives while emphasizing on the importance of being fit and healthy.

How to Register / Participate in National Sports Day Government Competition 2022
What can we do to pay tribute to the biggest sporting icon of Indian History
This year the 'Ministry of Youth Affairs & Sports' (MYAS) and 'Fit India Mission' aim to take FIT India movement to Schools/Colleges/Ministries/Govt & Pvt Organizations by encouraging them to participate in a grand manner on the occasion of National Sports Day on 29th August. On this day, Schools/Colleges/Ministries/Govt & Pvt Organisations should encourage their students/employees/staff to take part in sports/fitness activities for at least 1 hour.
Suggested activities to engage the participants are as follows:
| S. No | Outdoor Activity | Indoor Activity | Fun Activity |
| --- | --- | --- | --- |
| 1 | Football | Badminton | Sack Race |
| 2 | Running | Volleyball | Lemon Race |
| 3 | Kho-Kho | Handball | Rope Skipping |
| 4 | Tennis | Basketball | Aerobics |
| 5 | Hockey | Table-Tennis | Squat Challenge |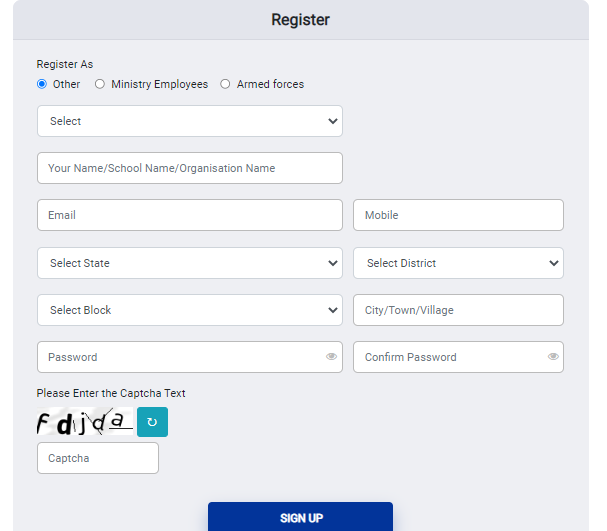 Mode of participation
Schools/Colleges/Ministries/Govt & Private Organisations to register on Fit India website (Click on this link – on https://fitindia.gov.in/national-sports-day-2022 and provide all necessary details
Schools/Colleges/Ministries/Govt & Pvt Organisations to submit their data and upload photos / video links from the events conducted by them to download e-certificate.
Guidelines or Rules – Fit India – National Sports Day 2022
Schools/Colleges/Ministries/Govt & Pvt Organisations to ensure that everyone actively participates in the National Sports Day 2022 celebration on 29th August 2022
School children may wear their sports uniforms on this day.
Schools/Colleges/Ministries/Govt & Pvt Organisations should register themselves on https://fitindia.gov.in/national-sports-day-2022 and upload photos and video link related to the event on the above-mentioned website.
E-Certificate can be downloaded from the Fit India Portal after successful conduct of the National Sports Day and uploading the images and videos of the event/activities conducted.
Schools are also encouraged to share/post activities conducted on their social media channels with #NationalSportsDay and tag @FitIndiaOff