What is CBSE EXPRESSION SERIES on 'My Vision for India @100 years'
As part of the celebration of Azadi Ka Amrit Mahotsav (AKAM), CBSE announces
the third Expression Series for the session 2021-22. The theme of the Expression
Series is 'My Vision for India @100 years'.
This Expression Series will focus on the views of students about their vision for
India in the year 2047.
Students can use the following medium to express their ideas:

How to Conducting Expression Series:
Conduct of Expression Series at the School Level:
Schools shall themselves conduct the Expression Series on the above theme till 22nd January 2022. Information of the Expression Series should be given to all students.
For entries, i.e. Essays/ Paragraphs/ Paintings/Poems, participants sheet given as annexure I or a sheet with all details as given therein.
Schools shall complete the evaluation of entries and shortlist one entry per class category for onward submission to CBSE.
Submission of the Shortlisted Entry by Schools to CBSE:
Schools can submit the entries from 22nd January to 5th February 2022 using an android phone through CBSE Expression Series App available at Google Play store.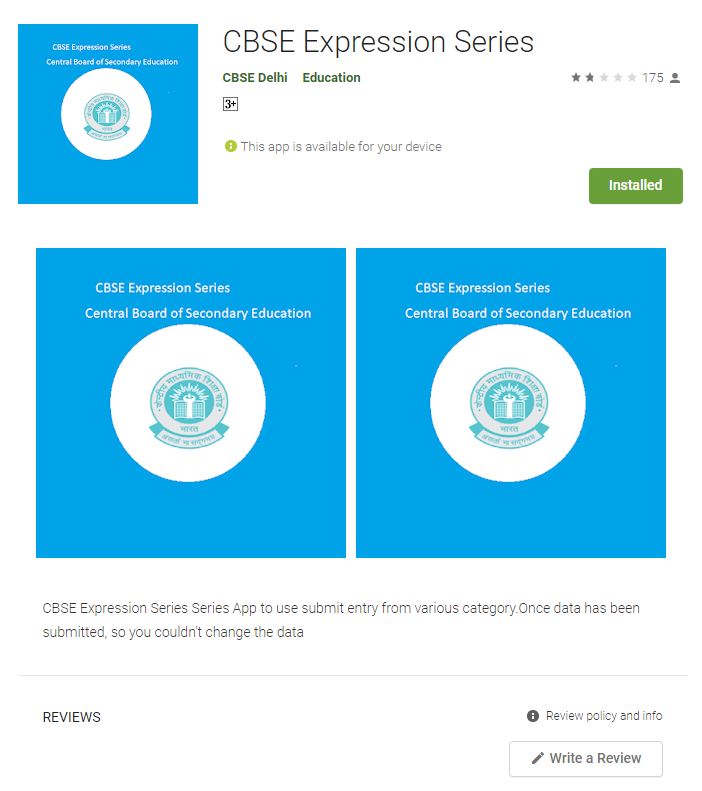 For guidelines of the process of submission, please see annexure II.
2. Each participant will get an online certificate of participation at his/her registered e-mail ID after the successful submission of entry.
3. 10 best entries of each category will be selected at the regional level by all CBSE Regions for onward submission to CBSE, New Delhi.
4. Three best entries will be selected at the national level. All of these best entries shall be compiled in the form of a booklet for display on CBSE website.
The decision/ result given by the evaluation committee shall be final and no correspondence will be entertained in this regard. In case of any query, kindly contact at 011- 23231070 during office hours or e-mail at [email protected]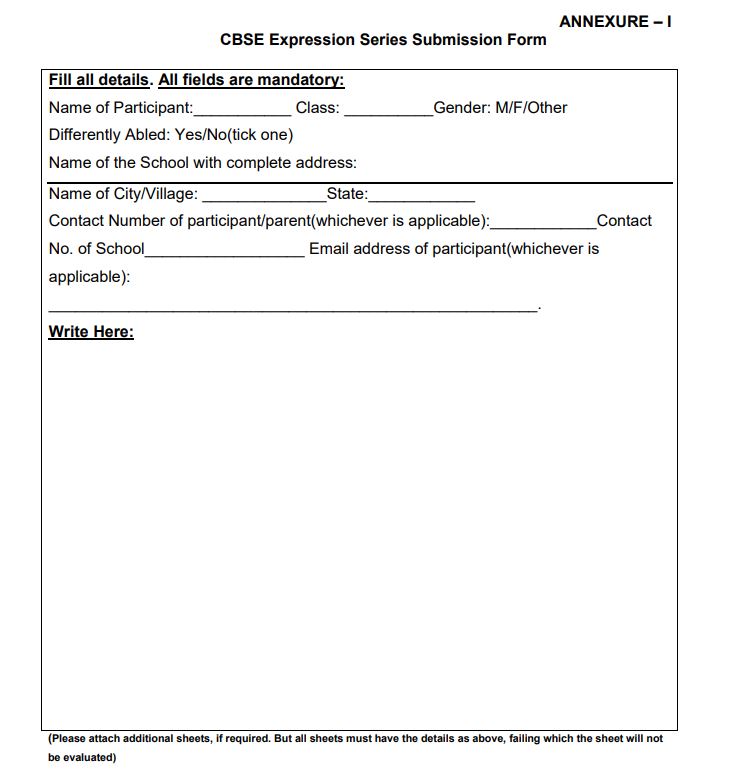 Guidelines / Registration for Entry Submission by School
Expression Series Android App Usage Details :
Requirement: Android smart phone having operating system version 5.0 and above with internet connectivity.
CBSE Expression Series app may be downloaded and installed from Google Play Store. At the time of installation, please ensure that you "Accept" the permissions asked by app.
Tap on the " CBSE Expression Series" icon to launch the App and follow the steps given below:
Step 1 : CBSE Expression Series 2022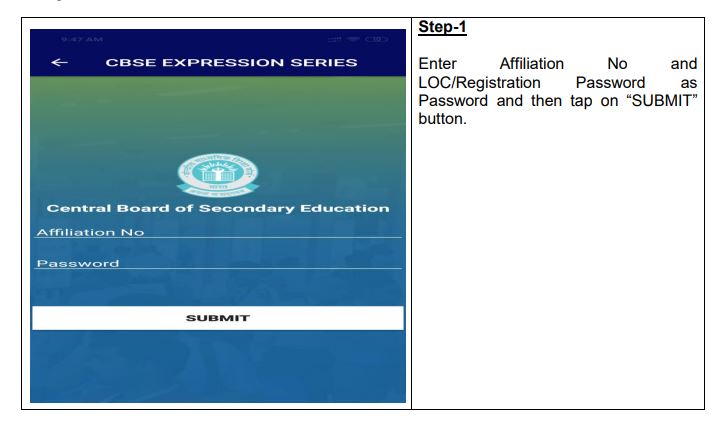 Step 2 : CBSE Expression Series 2022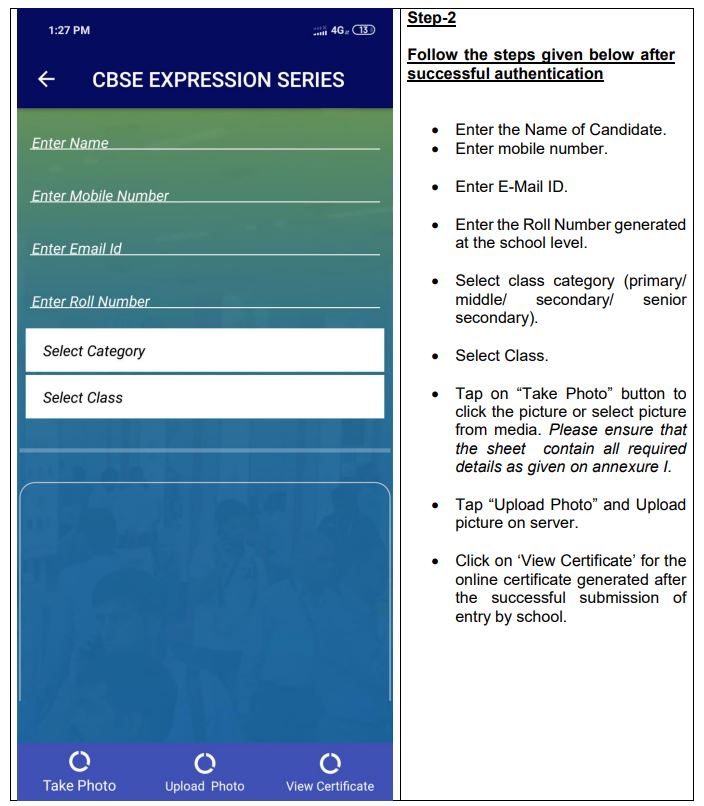 Step 3 : CBSE Expression Series 2022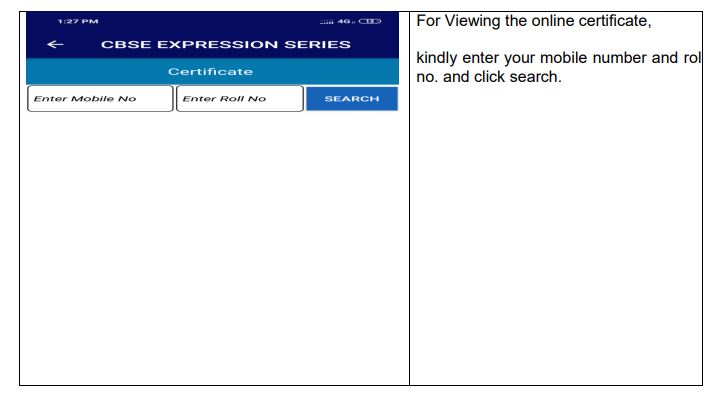 I Hope you like the Article of the How to Register in CBSE Expression Series on 'My Vision for India @100 years'. If you like then Share to others.
Happy Reading Stay Connected.