What is Har Ghar Tiranga ?

The Tri-colour flag is a symbol of pride for every Indian. It represents national integrity and signifies the hopes and aspirations of the Indian people.
The Indian National Flag is a symbol of national pride for the entire nation. To further honor our flag, the Hon'ble Home Minister who oversees all efforts under Azadi Ka Amrit Mahotsav has approved the program of 'Har Ghar Tiranga'.
How to Participate / Register in Har Ghar Tiranga Campaign 2022-23
Har Ghar Tiranga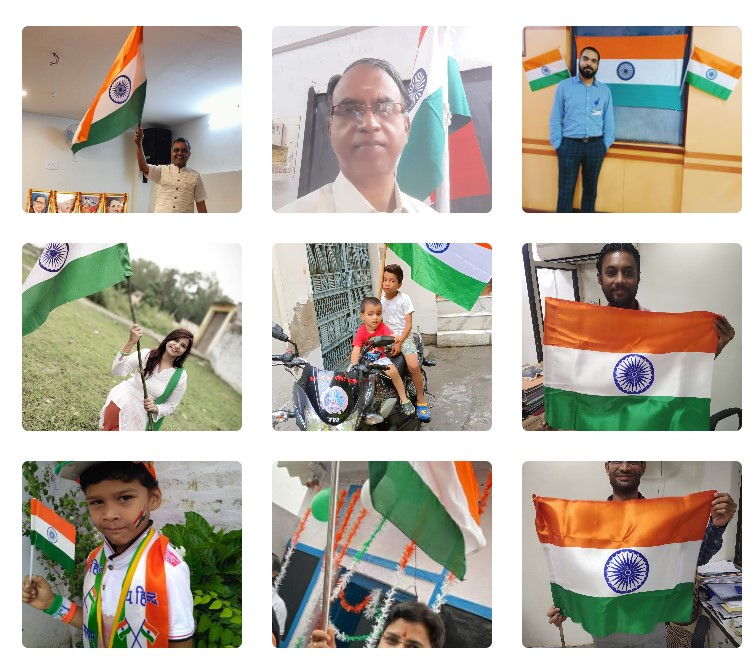 Hoist a flag in your house from
Show your commitment by pinning a flag.
Step – 1 : Click on Pin a Flag – Below Link given Read carefully
Step – 2 : Social Login / Fill in your details
Step – 3 : Allow your location access
Step – 4 : Pin a Flag in your Location
Get featured in our website by pinning a flag in Hotspot Location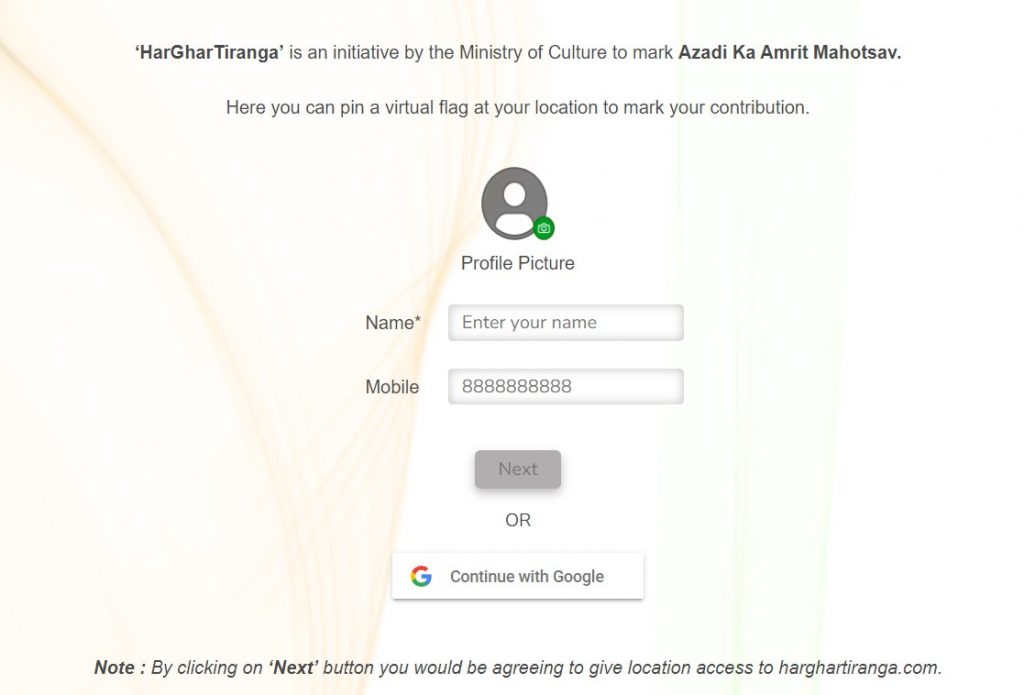 Download Certificate of Appreciation from Goverment of India – Har Ghar Tiranga