ISRO Space Quiz & Competition Moon Day
ISRO Celebrates International Moon Day on July 20, 2022. As part of the celebration, an online Painting/Drawing and Quiz competition will be conducted for school students of Class 8th to 12th.
How to Participate in Space Quiz & Competition on Moon Day
The Registrations are invited to participate in the online event through URL: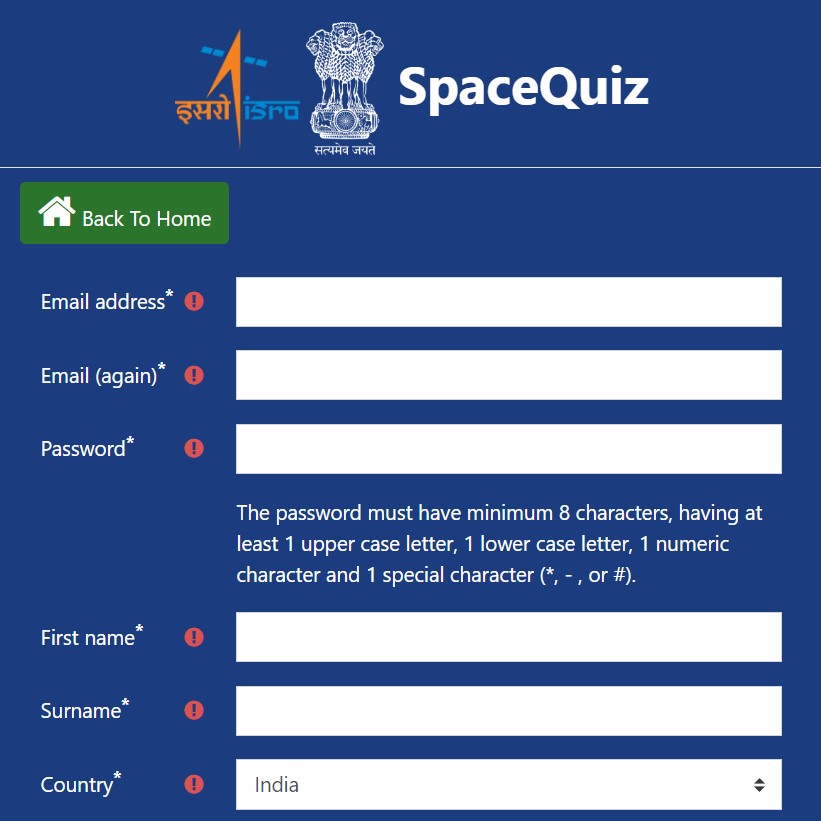 Time Line Important Dates For Quiz
The competitions are open during July 06, 2022 to July 19, 2022.
Theme and Exam Structure of Space Quiz
In online quiz competition, there will 30 Multiple Choice Questions (MCQ). The student scoring minimum 40% marks in quiz will be awarded with certificate from ISRO. Best 10 scorers will also get special appreciation.
For Painting/Drawing competition the students can submit their single page original Painting/Drawing in the above web portal.
I hope you like the Article of How to Participate in ISRO Space Quiz & Competition Moon Day. If you like then share to others.
Happy Reading Stay Connected