The National Education Policy (NEP), 2020 emphasizes the importance of well stocked libraries, and recommends making available quality children's literature to build a culture of reading across the country. To achieve this goal, and to promote the joy of reading, the Central Board of Secondary Education (CBSE) launched the CBSE Reading Mission in 2021 (Circular No. Acad-82/2021) where students and teachers were provided an access to a large repository of openly licensed high-quality English and Hindi children's storybooks and supplementary resources for classes 1 to 8.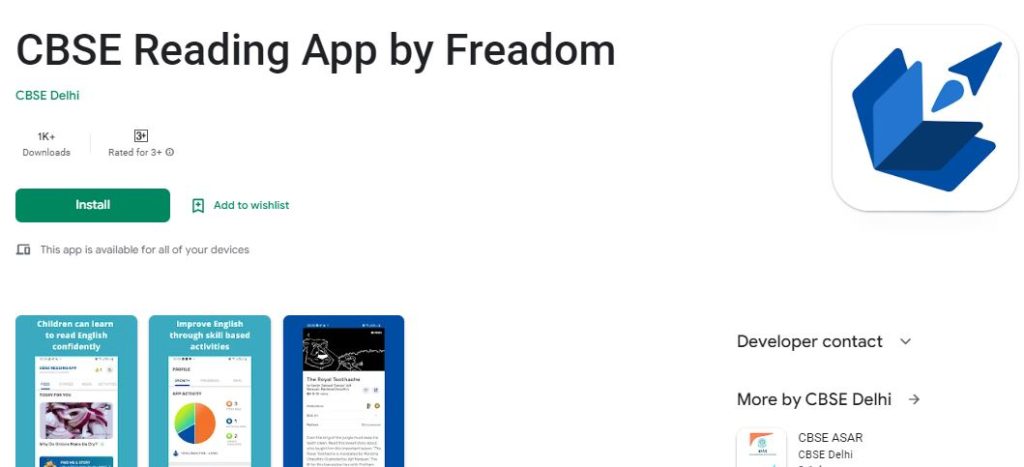 To further promote the joy of reading and to make reading a habit among the students, the Board is making available the CBSE Reading App. Through this app, CBSE students, teachers and schools will have access to a large digital library, consisting of reading material for Nursery Grades to Grade VIII, sourced from a diverse set of publishers in text, audio and video formats. The CBSE Reading App aligns with the NEPs goals of recognizing the need to develop higher order skills such as creativity, critical thinking, problem solving, visualization, and idea generation, by providing a well-designed, levelized and adaptive, one-stop platform.
How to Download CBSE Reading App – Freadom 2023
The steps to download and access this app are given below:
Search for "CBSE Reading App by Freadom" on App Store or Play Store2. Install the app.
Open the app and click on 'Get Started' button.
For any further clarifications or help, you may send an email to [email protected] or call on 011-23211575.