In this Article we give information regarding How to Apply / Register New School in GSEB Gujarat Online Application Form 2022.
How to Apply for New School in Gujarat Government Application Form
GSEB – Gujarat Secondary Education Board has a official website for the Opening or Register a New School you have to submit some information or documents to this Portal and Hard Copy must send to this Regional Office Gandhinagar.
Steps for Apply online for New Secondary/ Higher Secondary School in Gujarat
Step – 1
Go to the official Website for the Register New School Gujarat Government – http://website.gseb.org/
Step – 2
Select From that Website – New School Application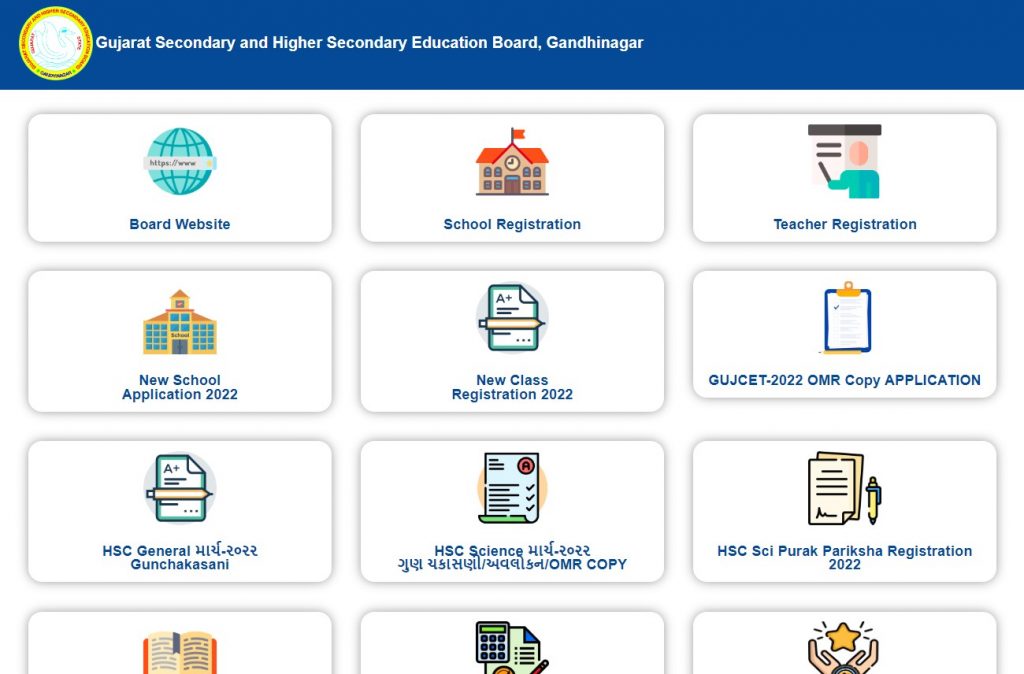 Step – 3
After that Click on Click Here for Registration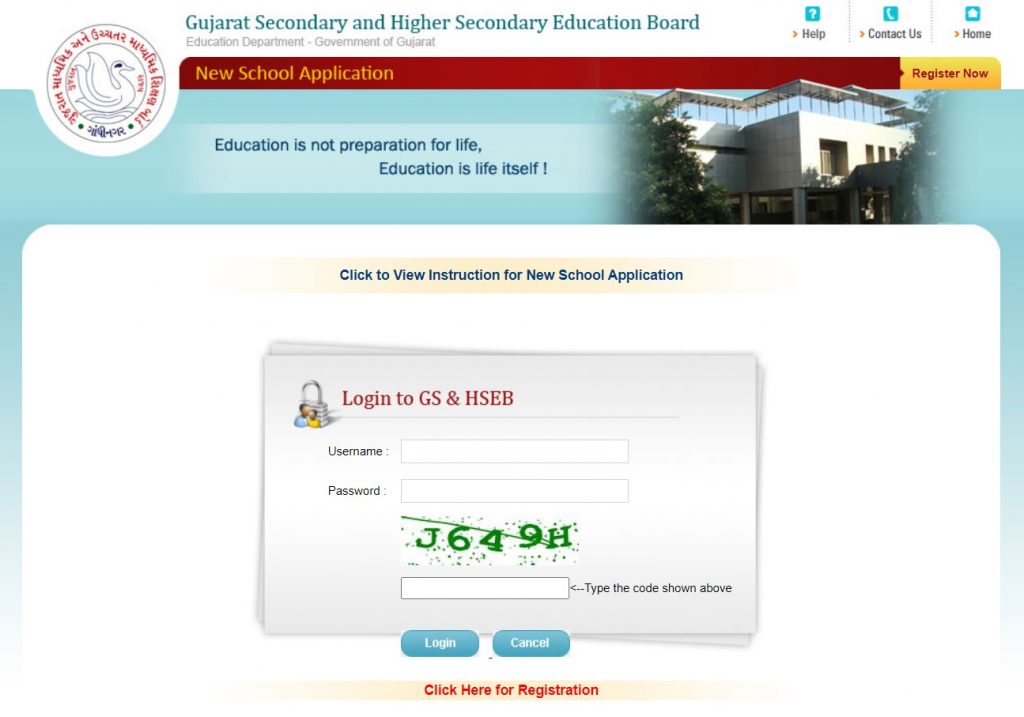 Registration Process for New School Application in Gujarat

Instructions / Mandatory Documents to apply online for New Secondary/ Higher Secondary School
Download Affidavit format
Click to view instructions to follow to apply for New School Application
Click to download Fire Safety Guideline for School
Click to view Technical Instructions for New School Application
Click to Viniyam Sudharo Tharav 16/09/2019
Click to download Certificate of Stability for Continued Used of School and School Survey Form
Online Payment Instruction
Click to download Building Use Permission (B.U.P.) format
Click to download Bahedhari Patrak For FRC
Click to download Press Note for New School Application
Above Documents Format you can Download From Below Link
Download Documents Formats for New School Application Click Here
How to fill Registration Form of New School Registration
Notes:
1. Field mark with * is compulsory to fill.
2. Applicant should have valid E-mail id.
3. Username & Password to access application login page will be sent to applicant's E-mail id, which is provided in registration form.
Step 3 : Fill registration form
Enter all the relevant and true information in each field.
After selecting specific District, select respective Taluko/Municipality/Corporation from its Drop-down list.
Similarly after selecting correct Taluko/Municipality/Corporation further select City/Village of that Taluko from its Drop-down list.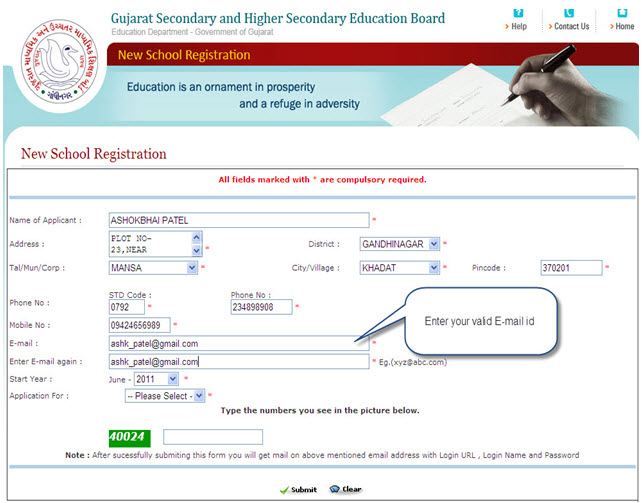 Enter same E-mail id in "Enter E-mail again".
Select Secondary or Higher Secondary Application from list for which you are applying as shown above.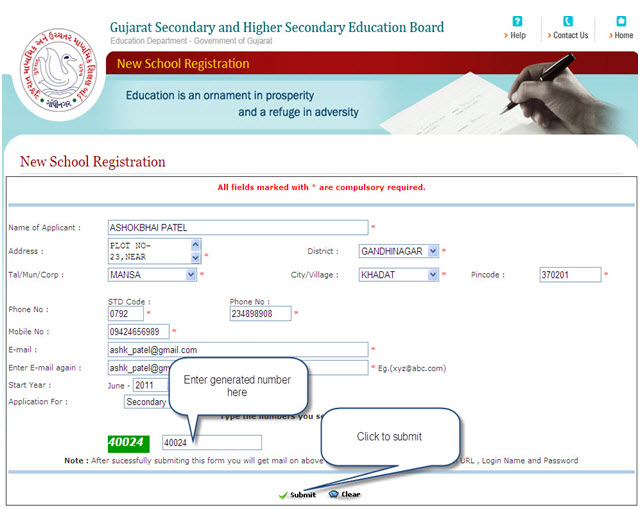 After filling all required details enter the generated number correctly in the box which is seen on the screen.
Now finally click on .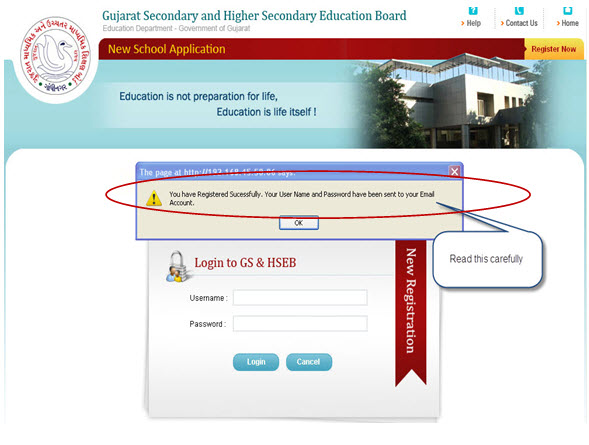 When you click on submit button it will show message "You have registered successfully. You will get User Name, Password and Login URL on given Email Address".
Now check mail box to get username and password that has been sent to your email-id which is provided in the form.
I Hope you like the Article of How to Apply / Register New School in GSEB Gujarat Online Application Form. If you like then share to others.
Happy Reading Stay Connected