Points :-
Well Good Morning Sir Or Madam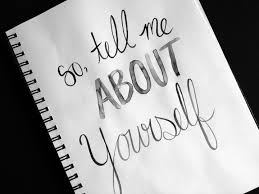 Name : – I am Chetan Darji … My Name is Chetan Darji
Place : – I am from Dhanera Gujarat Or I belong to Dhanera Gujarat.
Highest Qualification :- I am Post Graduate in Msc. IT Or My Highest Qualification is Msc, IT Or I have recently done my Post Graduation in Msc. IT.
Skills and Experience :- I am Quite good in Web Developement and SEO. Or I am Carrying an Experience of Two Years in Moreweb Solutions as a Senior PHP Developer.
Family Background :- So for My family backgroundis Concerned two younger sisters and one brother. or If I talk about my family …In my Family …
Hobbies :- I have couple of hobbies surfing internet and listening music. If I mention about my hobbies..
Finally …
that's all about me Sir Or Madam.