Curriculum of Skill Subjects for the academic session 2022-23
The curriculum for all the Skill subjects being offered by CBSE from classes IX to XII for the academic session 2022-2023 is available on the CBSE Academic website (under Skill Education). The curriculum can also be accessed directly using following link: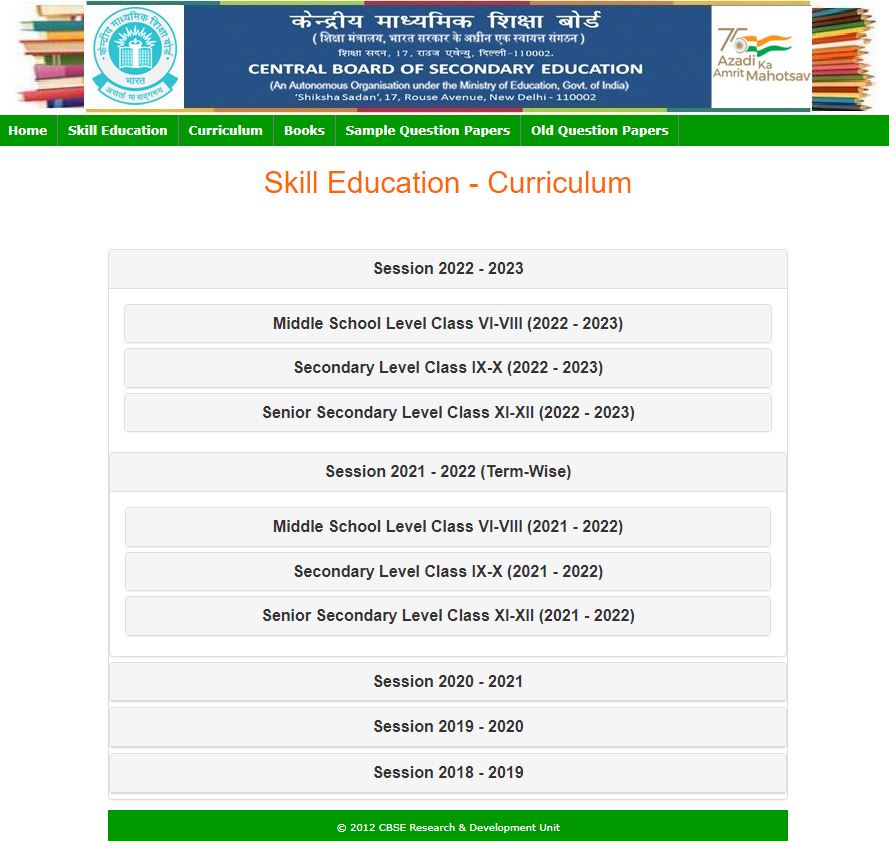 https://cbseacademic.nic.in/skill-education-curriculum.html
1. Middle School Level Class VI-VIII (2022 – 2023)
2. Secondary Level Class IX-X (2022 – 2023)
3. Senior Secondary Level Class XI-XII (2022 – 2023)
The Heads of all affiliated schools are requested to share the aforementioned curriculum of Skill Subjects with their respective teachers and students.