Are you searching for – Daily School Assembly Today News Headlines for 26 July 2023
Then you are at Right Place.
The Complete and Official Information of Daily School Assembly Today News Headlines for 26 July 2023
Daily School Assembly Today News for 26 July 2023
To inform all pupils of what will be happening in the Nation and the world today, the top headlines of the day are read during the school assembly after the call to prayer. Now let's read the most recent news of the day. Read the most recent news from India and outside while keeping up with Indian political movements.
We are giving information News of National News, International News, Educational News, Sports News, Business News and science & Technology News.
Today's Important Day on 26 July 2023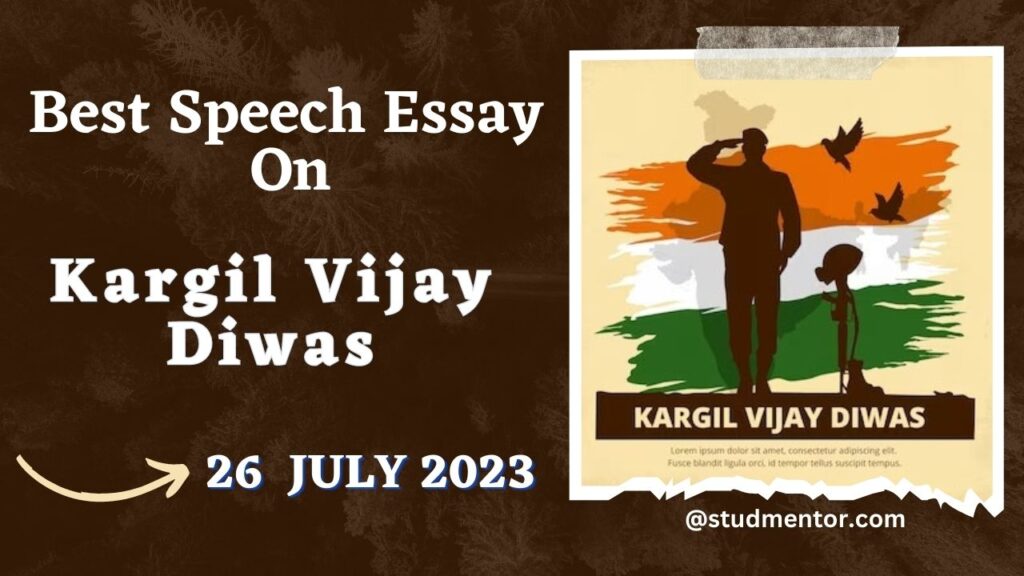 National News Headlines in English – 26 July 2023 (Wednesday)
"East India Company, Indian Mujahideen": PM Modi's Attack On Opposition Front
Parliament monsoon session: Opposition to move no-confidence motion against govt in Lok Sabha first time since 2003
Airhostess Geetika Sharma suicide case: Former Haryana minister Gopal Kanda acquitted by Delhi court
Delhi Commission for Women chief Swati Maliwal meets kin of women stripped, assaulted in Manipur
Sacked Rajasthan Minister Rajendra Gudha now gets suspended from State Assembly after ruckus
Push back 718 Myanmar nationals who entered during unrest: Manipur govt to Assam Rifles
Andhra Pradesh, Telangana Schools Closed Today As Students' Union Call for Bandh: Report
Demand for school holidays rises amid rain alert in Hyderabad
"No Such Order Passed": Ambedkar Portraits To Remain In Tamil Nadu Courts
Amid heavy downpour, Karnataka DCM Shivakumar visits Bengaluru civic body's war room
SJVN shares jump 25% in 2 days, hit 52-week high on winning multiple projects
Border infra-upgrade and 'Atmanirbhar Bharat' will prevent Kargil with China
Odisha To Face Heavy Rain As Cyclonic Circulation Forms Over Bay Of Bengal
PM Modi's Responses to Crises Show He Only Has Time for Politics – and Not Humanity
Now, KEA comes up with combined seat allotment for professional courses
Sub Registrar Can't Insist That Prior Title Deeds Of Property Must Be Produced For Registration : Kerala High Court
Depression alert issued for south Odisha, Andhra Pradesh coasts; heavy rains predicted
Chandrayaan-3 mission update: Isro to raise orbit of lunar mission for 5th time today
President Droupadi Murmu's three-day Odisha visit begins today 
'3-yr affair' on FB leads Indian woman to Pakistan. Detained, then released after papers found in order
International World News Headlines in English – 26 July 2023
Twitter flooded with hillarious memes after Elon Musk changed its logo to X
FM Bilawal, Blinken discuss Pakistan's economic recovery, Afghanistan
Israeli Parliament approves key part of Netanyahu's judicial overhaul as Opposition exits chamber
"Trust Eroded": Ajit Doval's Tough Talk In Meeting With China Diplomat
Woman Slips, Falls To Death Moments After Getting Engaged In Turkey
Wheat prices surge further as Russia destroys Ukraine's last remaining export route
Philippines braces for super typhoon: Flights cancelled, evacuations ordered
North Korea fires 2 short-range ballistic missiles as US submarine arrives in South Korea
Amid China Loan Talks, Pak Army Chief's "Throw Out Beggar's Bowl" Remark
Storm Shadows Taiwan's Biggest-Ever Military Drills; Taipei Cancels 'Han Kuang' Exercise
Indonesia: 6.0 magnitude of earthquake jolts East Nusa Tenggra, no risk of Tsunami
Obamas' personal chef drowns near family's home on Martha's Vineyard
Saudi Arabia offers condolences to Algeria on victims of wildfires 
Pak poll body issues non-bailable arrest warrant against former PM Imran Khan
Iran bans film festival after publicity poster of actress without hijab surfaces
UK Islamist Preacher Anjem Choudary Remanded In Custody On Terror Charges
Bride asks for pic with Russian president Putin. Here's what happened next
Ukraine War: BrahMos Variant Achieves 100% Kill Rate; Russian Missile Evades All Defenses & Pounds Odesa
Two protesters burn Koran outside Iraqi embassy in Denmark, straining diplomatic relations
US Cop Admits Mistake: Bodycam Footage Reveals Shocking Details In Indian Student Death Case
Abu Dhabi reports new MERS-coronavirus case, says WHO. Details
Swedish Police removes Greta Thunberg from climate protest hours after being fined by Court
Russian President Vladimir Putin signs legislation marking the final step outlawing gender-affirming procedures
Subscribe Our YouTube Channel For Education Updates – 26 July 2023 Daily School Assembly News
Sports News Headlines – 26 July 2023
Harmanpreet Kaur faces criticism for unruly behaviour against Bangladesh
India slips to 2nd in WTC standings after draw with WI
Kylian Mbappe 'laughs' at Al-Hilal's ₹2,718-crore offer to join Cristiano Ronaldo in Saudi league
Chirag Shetty and Satwiksairaj Rankireddy achieve career-best World No.2 ranking
Irfan Pathan goes ballistic as Pakistan fans mock ex-India star over viral tweet after Emerging Teams Asia Cup final
West Indies ODI Squad vs India 2023: Shimron Hetmyer, Oshane Thomas return to West Indies squad for India ODIs
South Korea's Casey Phair becomes youngest player ever to play in a FIFA World Cup match
Texas Super Kings take inspiration from MS Dhoni-led CSK, make it to playoffs in a stunning way
Rohit Sharma's bewildered dressing-room look during 2nd IND vs WI Test breaks the internet, sparks epic meme fest
'Been Excellent in Jasprit Bumrah's Absence..': Rohit Sharma's Massive Praise for Star Pacer Ahead of ODI WC 2023
Lionel Messi confirmed as new captain of Inter Miami ahead of Leagues Cup tie vs Atlanta United
Andrew McDonald fires back at Pat Cummins' harshest Ashes critics
Wasim Jaffer Picks His India's ODI World Cup 2023 Squad, Wants Two Out-Of-Favor Stars To Be Included
Cameron Green Admits 'Australia Got Out Of Jail' With Fourth Ashes Test Draw
Business News Headlines – 26 July 2023
Prosus slams Byju's after quitting board, says India's top startup 'regularly disregarded advice'
Stocks to Watch: Tata Steel, RIL, Maruti, TVS Motor, HDFC AMC, JK Paper
SpiceJet removed from DGCA's enhanced surveillance regime after routine findings
Asian Paints Q1 Results: Consolidated PAT soars 53% YoY to Rs 1,550 crore, beats estimates
Companies may be allowed to delist via fixed price: Sebi Chief
Anil Singhvi strategy July 25: Important levels to track in Nifty, Nifty Bank today
Day after Elon Musk reveals new Twitter logo, Indian Railways asks what 'X' sign on coach means
Tata Motors Q1 Results LIVE: Net profit at Rs 3,203 crore vs loss YoY, Revenue up 42%
HDFC AMC revenue yield falls on growing AUM, brokerages offer mixed verdict
Bajaj Auto Q1 results: Net profit rises 42% to Rs 1,665 crore; revenue up 29%
Maruti Suzuki announces recall of 87,599 units of S-Presso, Eeco
Share Market HIGHLIGHTS: Nifty up 8 pts at 19,681, Sensex ends 29 pts lower; Hindalco gains 4%, Tata Steel 3%; Asian Paints falls 4%, ITC 2%
India may feel oil pinch as Russia looks to lower crude discount to $20/bbl
L&T Construction Wins (Significant*) Orders for its Power Transmission & Distribution Business
Bank of Baroda, Page Industries, among 10 stocks with RSI trending up
Analysts raise RIL price targets by up to 15%
J&K Bank's Q1 PAT zooms 97% YoY to Rs 326 Cr: officials
NCLT admits insolvency plea against Cafe Coffee Day owner
Byju's delays PF payments for most employees again despite EPFO nudge
Science Technology News Headlines – 26 July 2023
NASA conducts rehearsals to catch asteroid sample landing on September 24
Indian Ocean's giant 'gravity hole': All you may want to know
SpaceX rocket made a hole in ionosphere, claims US space physicist
JWST discovered water in a rocky planet-forming zone
USC study reveals key details about how cancer cells metastasize
Can the microbiome help the fight against infections?
Sahara dust enhances removal of methane: Study
Close encounter with asteroid soon! NASA reveals details of space rock racing towards Earth
Pro1 protein malfunction allows rice blast fungus to thrive, new study shows
Climate change may be changing colour of Earth's oceans: Study
IIT Madras team investigates inter-organ communication mechanisms
Astronomers discover retired AGB star interloping through young star-forming region
Now get personalised Netflix recommendations with new 'My Netflix' tab offering seamless streaming experience
Meta expands Instagram subscriptions outside the US
Instagram down! Popular Meta platform suffers outage again, third within a month
JioBook 4G set to launch on July 31 in India
'Unbelievably amazing.' Snapdeal boss Kunal Bahl reviews 'Oppenheimer', says it's a must-watch for physics lovers
Oreo launches AI campaign 'Say It With Oreo' with Farhan Akhtar
YouTube Update: Google-Owned Video Sharing Platform Testing Feature to Let Viewers Create Shorts Featuring Comments
Weather News Headlines – 26 July 2023
Weather Update : Guidelines for Commuters Amidst IMD's Heavy Rainfall Prediction in Maharashtra
Heavy Rain Lashes Noida-Ghaziabad; Cloudy Weather In Delhi
Delhi on Severe Flood Alert Once Again as Yamuna Crosses Danger Mark; Govt Prepares to Evacuate the Vulnerable
Kolkata weather forecast and traffic alert for Tuesday, July 25
Thought of the Day – 26 July 2023
"Our greatest weakness lies in giving up. The most certain way to succeed is always to try just one more time." Thomas A. Edison.
General Knowledge Quiz Questions for Daily School Assembly News Headlines – 26 July 2023
General Knowledge Quiz Questions for Daily School Assembly News Headlines 2023
General Knowledge Quiz Questions Answers Class Wise – 2023