Are you searching for – Daily School Assembly Today News Headlines for 18 April 2023
Then you are at Right Place.
The Complete and Official Information of Daily School Assembly Today News Headlines for 18 April 2023
Daily School Assembly Today News Headlines for 18 April 2023
To inform all pupils of what will be happening in the Nation and the world today, the top headlines of the day are read during the school assembly after the call to prayer. Now let's read the most recent news of the day. Read the most recent news from India and outside while keeping up with Indian political movements
We are giving information News of National News, International News, Educational News, Sports News, Business News and science & Technology News.
Today's Important Day on 18 April 2023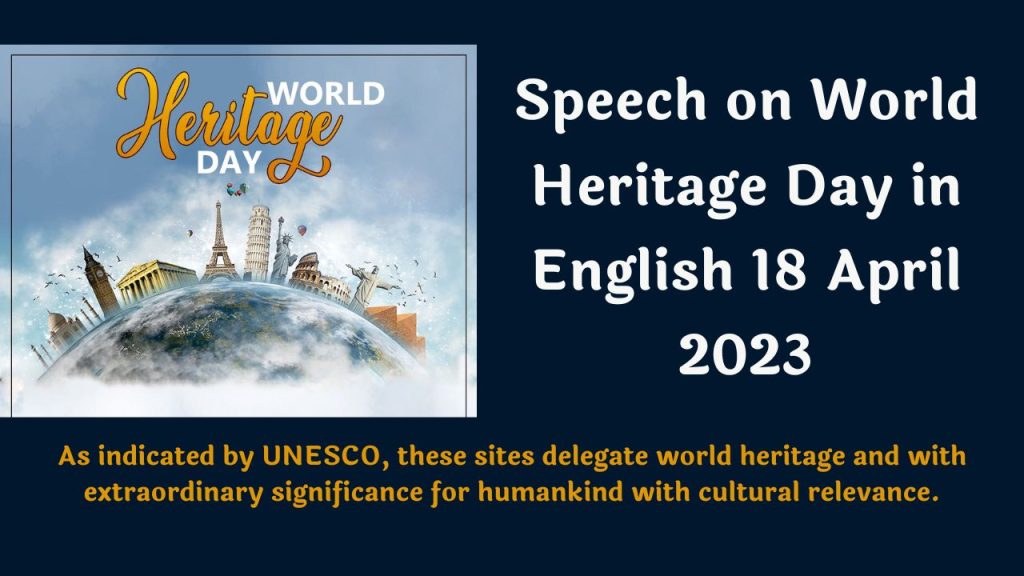 National News Headlines – 18 April 2023 (Tuesday)
UP Police forms 3-member SIT to probe murder of Atiq Ahmad and brother
After 11 die at Maharashtra Bhushan Award event, Uddhav and Ajit Pawar blame Govt for poor choice of time
Rahul Gandhi dares PM Modi to reveal 2011 caste census data
The Opposition parties in Bihar including the Bharatiya Janata Party (BJP) have criticised the Nitish Kumar-led government for not being able to control hooch tragedies. (PTI)
"Sacrament In Hindu Law. Even In Islam…": Centre Opposes Gay Marriages
Free trade agreement on the cards as Russian Deputy PM Denis Manturov begins 2-day India visit
AAP Calls Delhi Assembly Session Today, Expected To Discuss CBI Summons To CM Kejriwal
Former CM Jagadish Shettar joins Congress, says BJP in Karnataka is controlled by a few leaders for serving self-interest
CBI arrests Andhra CM Jagan Reddy's uncle for murder of his another uncle
Atiq Ahmad killing: The gangster-politician, who was elected to the Lok Sabha for one term, and his brother were shot dead by three armed men on live TV.
Bathinda military base shooting: Jawan killed 4 soldiers as he was being harassed, say police sources
PM Modi, NSA Doval Should Take Responsibility for Pulwama Attack: Former Indian Army Chief
As TMC leaders take on HC judge, ties between Bengal govt and judiciary take another hit
International World News Headlines – 18 April 2023
US warship sails through Taiwan Strait following China war games
United States : 4 killed, 15 injured in mass shooting during birthday party in Alabama
Varanasi is all set to host the three-day G20 events from Monday, news agency PTI reported. According to officials, representatives of 20 leading countries and delegates from other partner countries will take part in the meeting of the Agriculture Working Group from April 17 to 19.
Protesters in France storm headquarters of the world's richest man.
Indian couple who died in Dubai apartment building fire were preparing iftar for neighbors
'Not acceptable': EU warns against unilateral steps after Poland, Hungary ban Ukrainian grain
Japan's Kishida vows safety of G-7 meetings after 'smoke bomb' attack
G7 Ministers commit to move to carbon-free power by 2035
Russian Army Launches Offensive Operation, Captures Ukrainian Stronghold
Putin's new military pledge with Xi rattles West; U.S.-sanctioned new Chinese minister in Moscow
Enslaved in Italy for Six Years, Balbir Singh's Story Is a Cautionary Tale for Emigrants
Subscribe Our YouTube Channel For Education Updates – Daily School Assembly News
Sports News Headlines – 18 April 2023
There's a reason why Rajasthan Royals skipper Sanju Samson is seen by his fans as the ideal successor to MS Dhoni. With his superlative performance in the match against defending champions Gujarat Titans, Samson produced a brilliant knock of 60 runs off 32 balls.
IPL 2023: Sachin Tendulkar's wait to see son Arjun Tendulkar in Mumbai Indians colours ends
There hasn't been a captain like him and will never be one in future: Sunil Gavaskar on MS Dhoni
IPL 2023: Suryakumar Yadav, Nitish Rana, Hrithik Shokeen fined in heated MI vs KKR clash at Wankhede
Virat Kohli unfollows Sourav Ganguly on Instagram amid death stare, refusing to shake hand controversy in IPL 2023
IPL 2023: Royals Stay On Top, Mumbai Move Up One Spot: Updated Points Table, Orange Cap and Purple Cap Lists
IPL: Exciting battle on the cards as MI face SRH
Madhavan's Son Vedaant Wins 5 Swimming Gold Medals For India: "Elated And Grateful"
Neeraj Chopra looks to peak at Diamond League, eyes World Championship gold
Business News Headlines – 18 April 2023
Wholesale inflation drops to 1.34% in March, lowest in 29 months
Nike, Adidas shoe-maker has a Rs 2,000 crore plan to set up shop in India
Apple's India Sales Near $6 Billion As Tim Cook Starts Retail Push
India Finance Minister Sitharaman on Buying Russian Oil (SOCIAL)
Air India pilots, cabin crew to see revised salaries today; CEO reveals new plans for the airline
French firm Total Energies makes 1st delivery of LNG cargo to Adani Group's firm
Stocks to buy today: 6 short-term trading ideas by experts for 17 April 2023
TCS to continue investments in R&D, technology, offices spaces despite ongoing volatilities
Zee sees large block deal amid reports of Invesco dumping 5.6% stake; shares trade flat
Science Technology News Headlines – 18 April 2023
Elon Musk's SpaceX Set For Debut Flight Of Starship Rocket System To Space
The European Space Agency's Juice lifted off on an Ariane 5 rocket from a port in French Guiana on 14 April.
Forget nuclear weapons, as this technique could save earth from apocalyptic space bodies
NOAA says STRONG M-class solar flare set to hit Earth, may generate geomagnetic storm
Ingenuity helicopter hits half-century, completes 50 sorties on Mars
Splashdown! SpaceX Cargo Dragon Returns Science Experiments to Earth for NASA
'Stage Is Set' Japanese Company 'iSpace' Is On Track To Be The 1st Private Firm To Land A Space Probe On Moon
Astrophotographer Captures 60,000-Mile-Tall 'Wall Of Plasma' On The Sun
ESA launches rocket to study Jupiter's moons, flash droughts to increase as Earth warms and more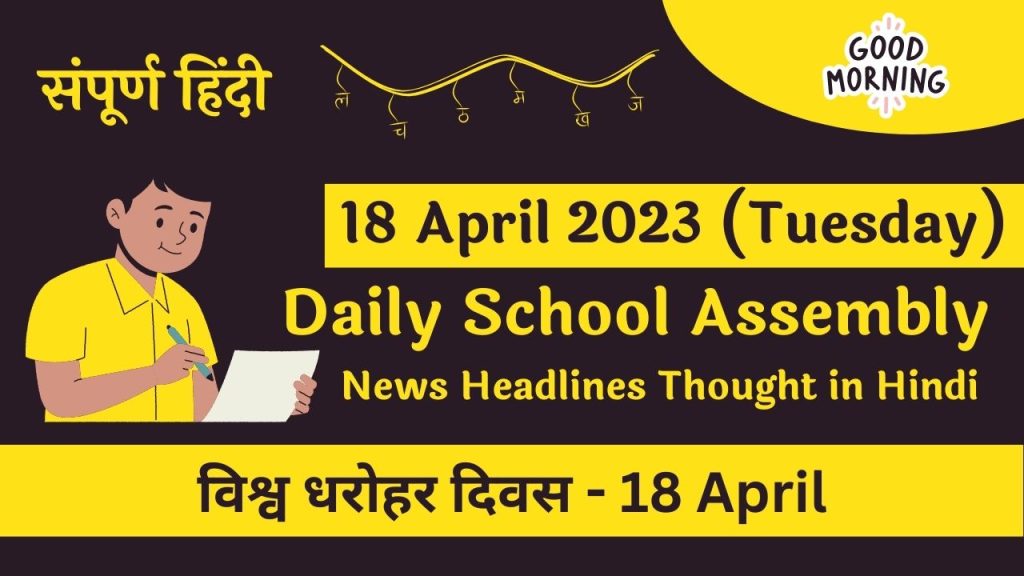 Thought of the Day – 18 April 2023
Educate yourself if you want to change the world.