Are you searching for – Daily School Assembly Today News Headlines for 11 May 2023
Then you are at Right Place.
The Complete and Official Information of Daily School Assembly Today News Headlines for 11 May 2023
Daily School Assembly Today News Headlines for 11 May 2023
To inform all pupils of what will be happening in the Nation and the world today, the top headlines of the day are read during the school assembly after the call to prayer. Now let's read the most recent news of the day. Read the most recent news from India and outside while keeping up with Indian political movements.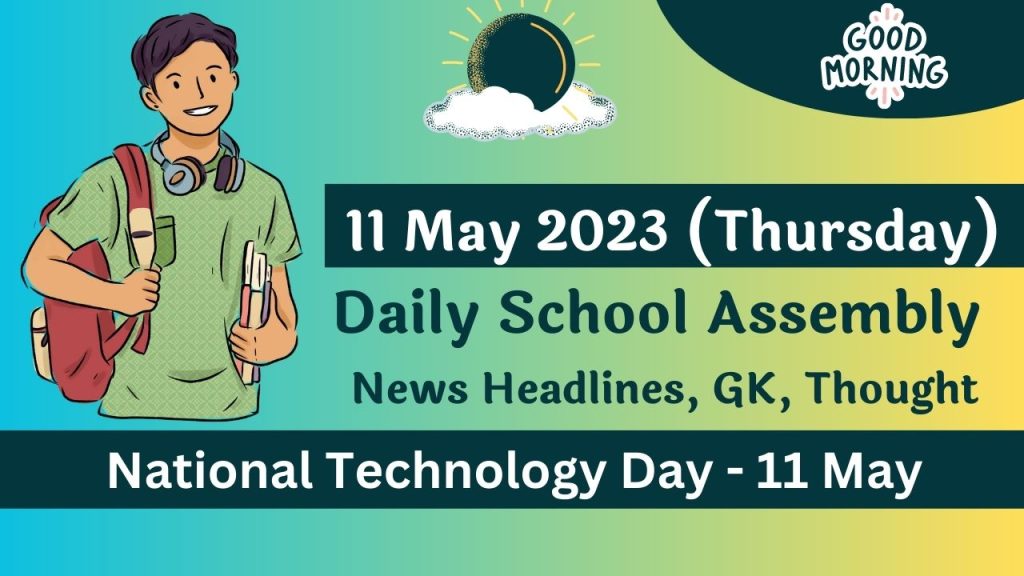 We are giving information News of National News, International News, Educational News, Sports News, Business News and science & Technology News.
Today's Important Day on 11 May 2023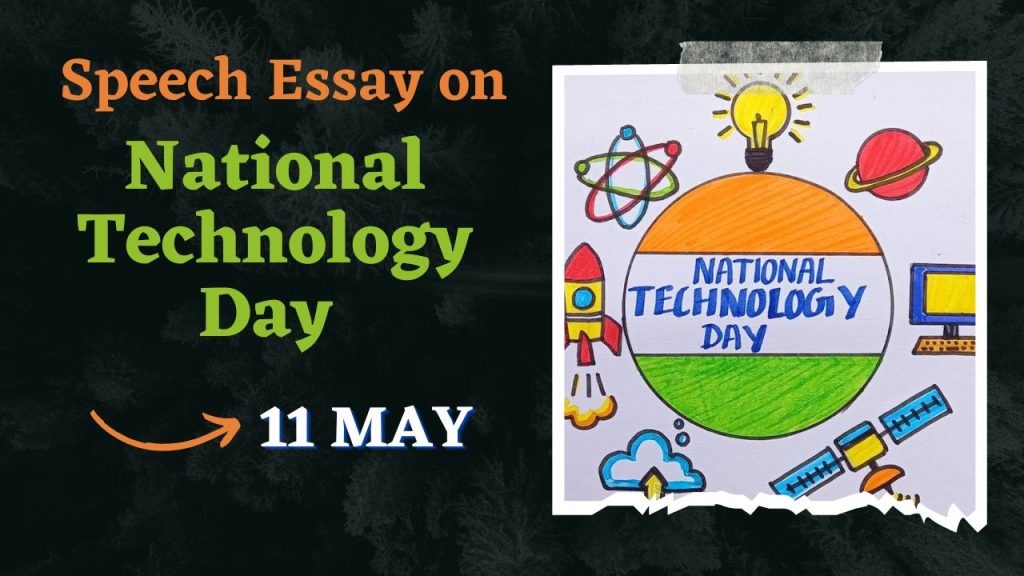 National News Headlines – 11 May 2023 (Thursday)
The Kerala Story ban | SC agrees to hear filmmaker's plea against West Bengal ban on May 12
PM Modi holds roadshow in Nathdwara, launches projects worth Rs 5,500 crore in Rajasthan
Supreme Court Declines Sacked IPS Officer's Request Seeking Judge's Recusal
Telangana TS SSC 10th Result 2023: 86.60 % students pass Telangana Class 10 exam
PM Modi listening, Ashok Gehlot says: Without vipaksh (Opposition), what is paksh (ruling party)?
Anurag Kashyap shared a cryptic note after West Bengal government banned The Kerala Story. The filmmaker also gave a shoutout to Sudhir Mishra's Afwaah.
On Harassment Case Against Wrestling Body Head, Court Seeks Status Report
NIA attaches six shops belonging to 2017 Pulwama CRPF Group Centre attack accused
Case against NCP Leader Over His 'Should Be Hanged In Public' Remarks Against Producer Of The Kerala Story
Tanur Boat Tragedy: Police nab driver of 'Atlantic'
Security forces launch cordon and search op in J&K's Poonch
'Forever bond': As Manipur burnt, ordinary people stood between attacking mobs and their neighbours
Adolescent Love Can't Be Controlled By Courts, Judges Have To Be Careful In Granting Or Denying Bail In POCSO Cases: Delhi High Court
BBMP warns firms against denying leave for voting
Narcotics Bureau Officer Involved in Aryan Khan Case Terminated From Service Over Misconduct
TN government files criminal defamation case against BJP State president K Annamalai
Polling staff replaced for casting woman's vote for rival candidate in Chittapur
IndiGo Tiruchirappalli-Singapore Flight Diverted To Indonesia After Burning Smell In Cabin
Third African Cheetah Dies in India, Five to Be Released in Kuno Soon
International World News Headlines – 11 May 2023
Imran Khan Arrest LIVE Updates: Double Whammy for PTI Chief; 4 Dead in Peshawar; Ex-Pak FM Qureshi Held
SC rejects PTI petition challenging high court verdict on Imran Khan's arrest
Donald Trump's first response after E Jean Carroll sex abuse verdict: 'Disgrace'
Sadness, anger in Gaza: Funerals held for Palestinians killed
Prince Harry's Court Battle Begins: First Of The Three Phone Hacking Case To Go To Trial
India among top 5 countries where babies born too soon: study
At a webinar, Dr Anshu Banerjee, director for Maternal, Newborn, Child and Adolescent Health and Ageing at WHO, said every woman must be able to access quality health services before and during pregnancy to identify and manage risks and avoid a pre-term birth.
World At "Turning Point", "War Has Been Unleashed Against" Russia: Putin
Biden, McCarthy divided over debt ceiling but talks continue
Beijing flexes muscle in South China Sea amid India-ASEAN maritime exercises
Loaded On Humvees, Ukraine Uses APKWS II Laser-Guided Rockets To Hit Russian Positions; Drone Captures Scintillating Video
Akin To US NASAMS, Meet Russia's Powerful Air Defense System That Shields Moscow From Ukrainian Drone Attacks
Russian Army is 'deceiving' President Vladimir Putin: Wagner chief amid pulling out threats
China Is Worried About the Political Turmoil in Pakistan
Nuclear Disaster in Ukraine? Russia's Moves in Zaporizhzhia Spark Concerns
Big relief for Kashmir fruit growers | Govt of India bans import of apples costing below Rs 50 per kilogram
U.S. fumes at Putin ally Syria's readmission to Arab League; 'Grave Strategic Mistake…'
All about the 'Dirty Harry' ISI officer, whom Imran Khan blamed for his condition
China 'Furious' With Patriot PAC-3 Missile Deployment Near Its Border; Analyst Says Another Attempt To Interfere In Taiwan
'No peace in Ukraine…': Russia refuses to retreat; UN chief hints at more bloodshed
Subscribe Our YouTube Channel For Education Updates – Daily School Assembly News
Sports News Headlines – 11 May 2023
"Australia 450/2, India 65 All Out": Delhi Capitals Star's Prediction For 2023 World Cup Final
Kishan replaces injured Rahul in India Test squad for WTC final
Asia Cup set to be moved from Pakistan to Sri Lanka
Boult still has a 'big desire' to play ODI World Cup in India
Odisha extends Indian Hockey team sponsorship till 2033
Djokovic Arrives in Rome, Practises With Sinner
Wawrinka Cruises Through Rome Opener
Player Ratings: Real Madrid 1 – 1 Manchester City; 2023 UEFA Champions League Semi-Final First Leg
Barcelona defender's agents met with Alemany, club want mutual contract termination
United BID For RAMOS! DE GEA Agrees New Deal! Man Utd News
SEA Games 2023 badminton: Indonesia, Malaysia set to clash in men's team final; Thailand v Indonesia in women's team
Air review: Ben Affleck scores high in superbly crafted sports drama on Nike's deal with Michael Jordan
Lonnie Walker Shocks Steph Curry | Game 4 Lakers Warriors 2023 NBA Playoffs
Kevin Durant gets tech for shoving Nikola Jokic in sideline confrontation
Business News Headlines – 11 May 2023
NCLT Delhi admits Go First Airlines insolvency plea
Closing Bell: Sensex up 179 points, Nifty above 18,300; IndusInd, PowerGrid, Tata Motors top gainers
Dr. Reddy's Q4FY23 results: Consolidated PAT at ₹959 cr, rises by 10-folds YoY; 800% dividend for shareholders
Apple iPhone maker Foxconn buys 300 acres in Bengaluru
Cisco to manufacture in India; CEO Chuck Robbins says country's momentum, pace of digitisation incredible
'Baseless and misleading,' GSI rejects media reports on lithium reserve found in Rajasthan
Cash-Strapped Go First Extends Flight Cancellation Till May 19, Says 'Will Resume Bookings Shortly'
MG Motor India 5 Yr Plans – Launch New Cars, EVs, Increase Investment and Production
Pratt & Whitney to oppose Go First's push to enforce arbitration
Aarti Industries tumbles 8% as weak demand remains key risk but brokerages upbeat
Stock Market Today: Sensex, Nifty End Volatile Day Higher As RIL, HDFC Bank Lead; Infosys, DRL drag
Adani-Hindenburg Allegations: SC-Appointed Panel Submits Report in a Sealed Cover
No decision on banning diesel vehicles in cities: Petroleum Ministry
Select Nexus Trust REIT, Nazara Tech & sectors to watch out for | Market Minutes
Sebi issues notices to PTC India financial arm over corporate governance lapses: Report
First JSW Group IPO in over a decade after JSW Infra files IPO papers with SEBI: Exclusive
India Inc rolls out red carpet for professionals on a career break
Science Technology News Headlines – 11 May 2023
Google I/O 2023 Live: Android 14, Pixel Fold, Pixel 7a and other expected launches at annual developer conference
At Google I/O, all eyes on answer to Microsoft's AI search challenge
Unannounced Beats Studio Pro headphones revealed in iOS beta
Mark Zuckerberg's Meta Unveils New AI Model 'ImageBind'
Twin blasts from Sun hit Earth, cause radio blackout over North America, Pacific Ocean
New breathalyser test can 'sniff out' COVID in real-time
Astronomers solved the mystery of runway supermassive black hole
JPL's New snake-like EELS robot may explore other planets
Microbes found in Alps and Arctic that can digest plastic at low temperatures
NASA Study Probing the Evolution of Uranus' Large Moons Hints At the Presence of Water on Four of Them
NASA launches new mission to predict hurricanes.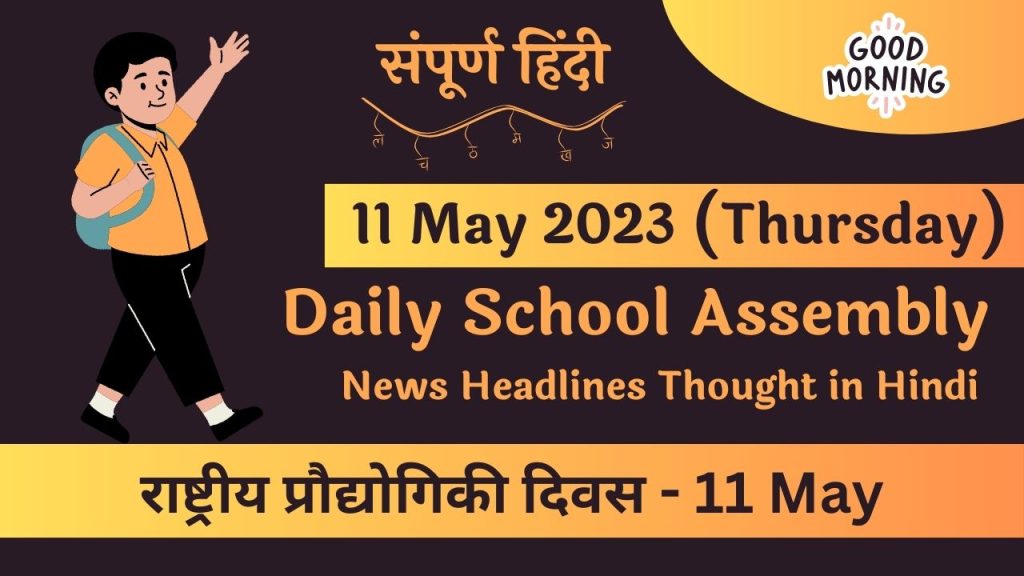 Thought of the Day – 11 May 2023
"We learn from failure, not from success!"