Are you searching for – Daily School Assembly Today News Headlines for 06 April 2023
Then you are at Right Place.
The Complete and Official Information of Daily School Assembly Today News Headlines for 06 April 2023
Daily School Assembly Today News Headlines for 06 April 2023
To inform all pupils of what will be happening in the Nation and the world today, the top headlines of the day are read during the school assembly after the call to prayer. Now let's read the most recent news of the day. Read the most recent news from India and outside while keeping up with Indian political movements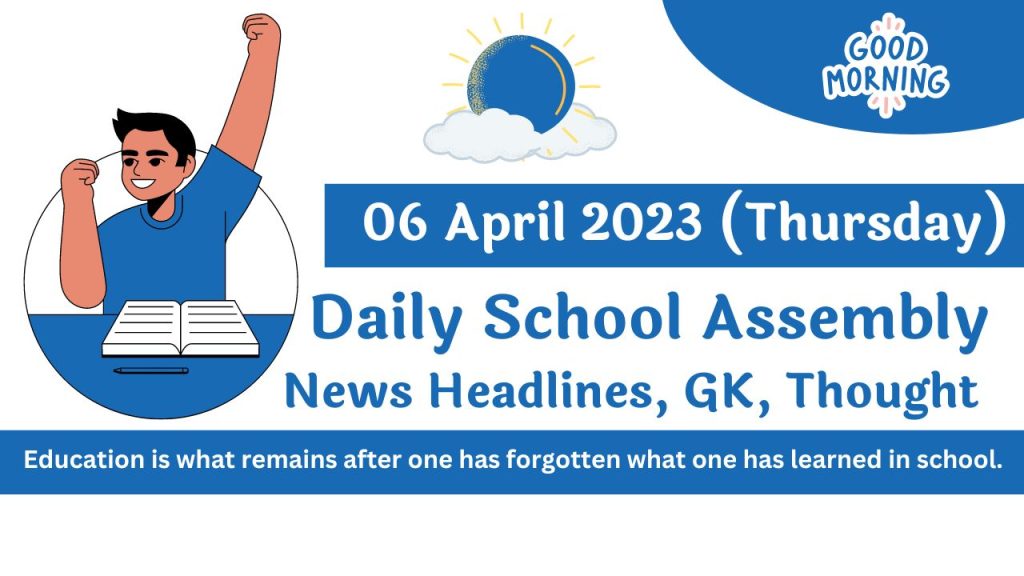 We are giving information News of National News, International News, Educational News, Sports News, Business News and science & Technology News.
Today's Important Day on 06 April 2023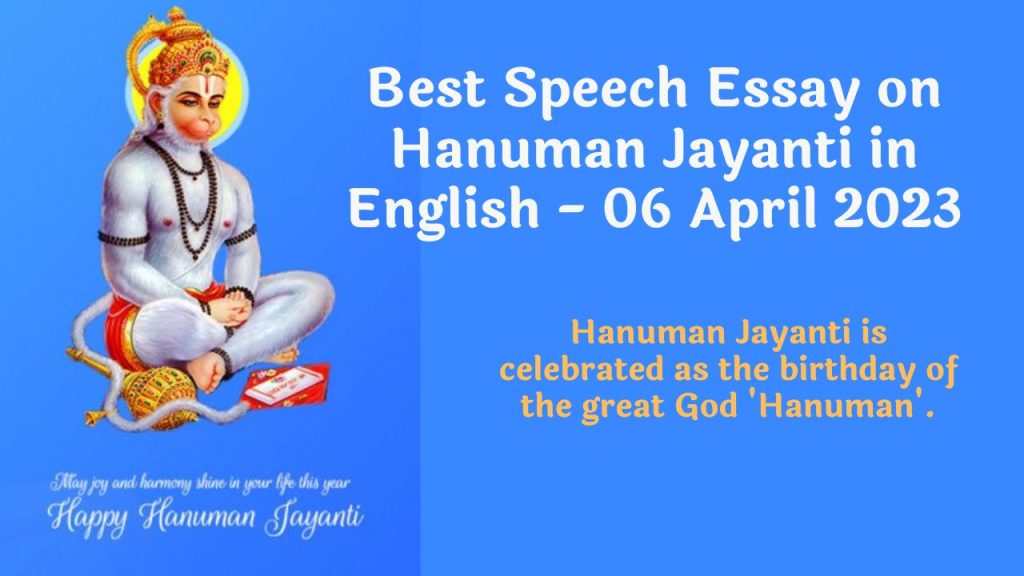 National News Headlines – 06 April 2023 (Thursday)
Historian Claim '200 Years will be Erased', Uttar Pradesh Mantri Says Matter Blown out of Proportion
Delhi's wanted gangster Deepak Boxer brought to India from Mexico
Nitish Kumar Blames "Ruler and Agent" For Bihar Clashes
Film Star Free to Choose' : Congress on Kichcha Sudeep as BJP star Campaigner
India reports over 4000 COVID Cases in 24 Hours
'Sealed Cover Procedure Infringes Open Justice' : Supreme Court Devises 'Public Interest Immunity Claim Produced' As Alternative
Delhi Court extends Manish Sisodia's Judicial Custody till April 17
China Doubles Down Day after India Rejects 'Renaming' of Arunachal Areas
International World News Headlines – 06 April 2023
Donald Trump claims CHINA PAID Joe Biden 10 Million Dollars
NATO's Border with Russia Doubles as Finland Joins Alliance
Israeli Forces attack Worshippers in AI – Aqsa Mosque raid
Imran Khan walks into Pak Court with Bulletproof 'Bucket' on Head
India is taking on China in the $447 Billion Space Economy
Not Very Far From An All Out Nuclear World War III, Donald Trump Warns
India abstains as UNHRC votes to extend inquiry against Russia
Donald Trump faces Criminal Charges : Can he go to Jail, and Still run for President in 2024
Subscribe Our YouTube Channel For Education Updates – Daily School Assembly News
Sports News Headlines – 06 April 2023
Rishabh Pant, Shubnam Gill Catch Up During IPL 2023 Delhi Capitals vs Gujarat Titans Match
IPL 2023 – Ajit Agarkar comes out in support of Delhi Capitals' Prithvi Shaw and Sarfaraz Khan
Virender Sehwag latest to point out Prithvi Shaw's lack of development
IPL 2023 : Kolkata Knight Riders Sign Explosive Opener as Shakib A Hasan's Replacement
Cristiano Ronaldo has More goals tan Thierry Henry and ronaldo Nazario After brace for AI – Nassr in 5-0 AI Adalah rout
Playing for Royals and Domestic cricket has groomed me : Yashasvi Jaiswal
Business News Headlines – 06 April 2023
Sensex up 582 points, Nifty around 17,550 ahead of RBI Policy
Gold Price hits record high on MCX. Will it climb to a new peak in global market
Nykaa shares log in 8% spike after large block deals
Mukesh Ambani regains Asia's Richest person spot : Forbes
Johnson & Johnson's $9 Billion offer to Settle 'Talc Caused Cancer' Claims
Hyundai confirms new SUV launch in India – To rival Tata Punch
L & T shares jump 2.5% on wining 'mega order' for hydrocarbon business
Science Technology News Headlines – 06 April 2023
Waze is injecting more personality into your trip with new navigation themes
WhatsApp is finally working on a bottom navigation bar for Android
WhatsApp Developing Chat Security with New Lock Features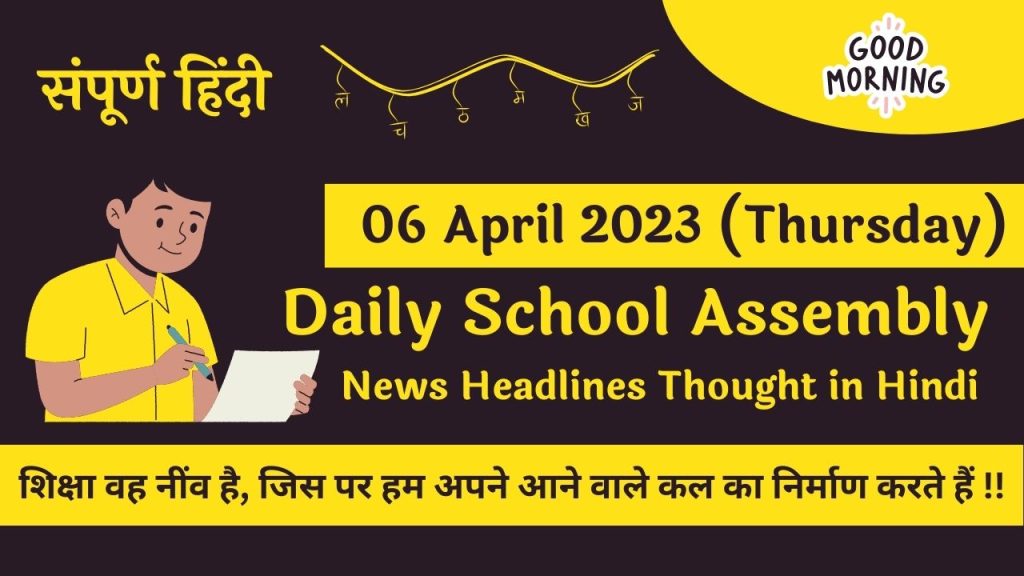 Thought of the Day – 06 April 2023
Education is what remains after one has forgotten what one has learned in school.