Are you searching for – Daily School Assembly Today News Headlines for 01 April 2023
Then you are at Right Place.
The Complete and Official Information of Daily School Assembly Today News Headlines for 01 April 2023
Daily School Assembly Today News Headlines for 01 April 2023
To inform all pupils of what will be happening in the Nation and the world today, the top headlines of the day are read during the school assembly after the call to prayer. Now let's read the most recent news of the day. Read the most recent news from India and outside while keeping up with Indian political movements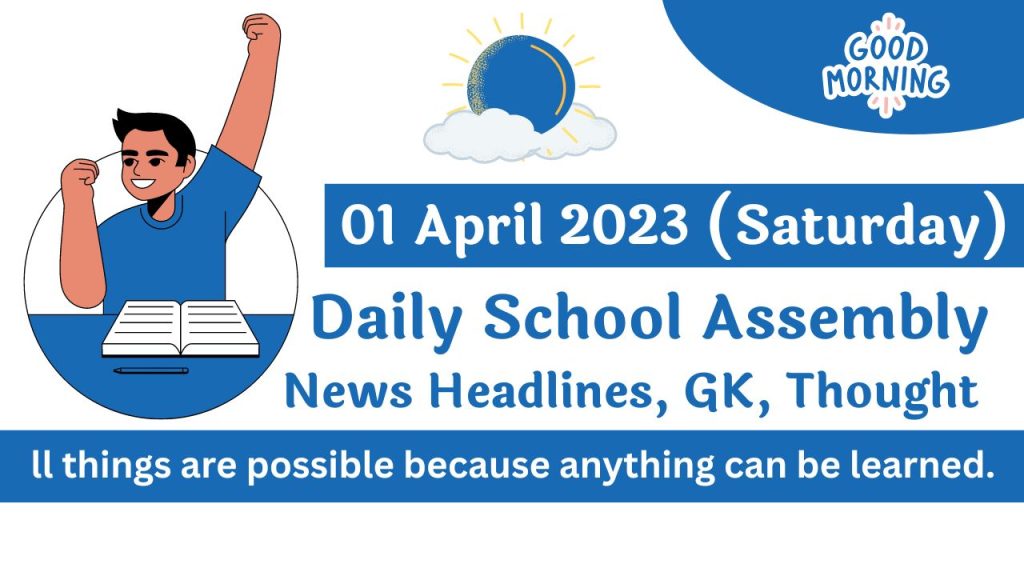 We are giving information News of National News, International News, Educational News, Sports News, Business News and science & Technology News.
Today's Important Day on 01 April 2023
Utkal Divas or Utakala Dibasha (Odisha Day) – 01 April 2023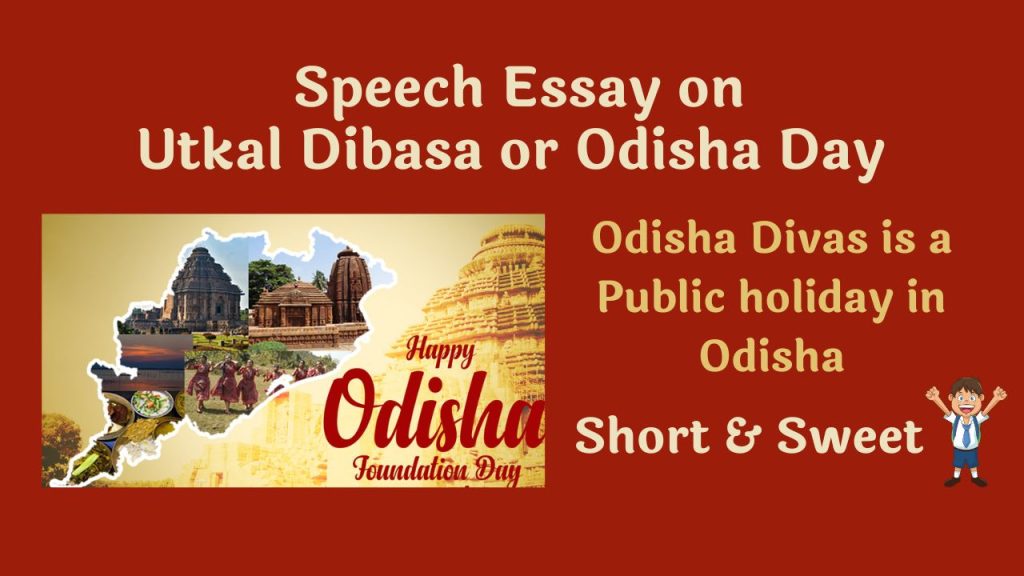 National News Headlines – 01 April 2023 (Saturday)
J Sai Deepak Tears Apart Those Opposing Rahul's Disqualification But Says It will Benefit Congress
Tamil Nadu Chief Minister Stalin assures of action against those involved in sexual harassment of Kalakshetra students
Gujarat High Court says PMO need not furnish degree certificates of PM Modi
Amritpal's rise and fall expose a vulnerable Punjab Minority bashing will boost radicalism
Riot Control Police in Bengal's Howrah after Violence on Ram Navami
Gujarat : 8 AAP Workers held for putting up anti-Modi posters
Delhi Chief Minister Kejriwal to hold COVID-19 Review Meeting Today
Goa hotel staff molests, attack woman tourist from Netherlands; arrested
Manish Sisodia's ball plea in liquor excise policy case dismissed
Indore Temple Tragedy : Rescue teams race against time as death toll mounts to 35
Foreign Trade Policy 2023 unveiled, government breaks tradition of target year
International World News Headlines – 01 April 2023
Donald Trump Indictment : Trump calls indictment 'political persecution' | Hush money case
Indian – American Ajay Banga poised to become World Bank chief unopposed
United States Court Dismisses court challenging work authorization
King Charles celebrates United Kingdom – Germany ties in historic address to Bundestag
India Turns Optimistic on Forging G-20 Consensus on Russia's War
United States Urges Americans in Russia to Leave "Immediately"
Turkey's Parliament ratifies Finland's membership in NATO
Subscribe Our YouTube Channel For Education Updates – Daily School Assembly News
Sports News Headlines – 01 April 2023
Sri Lanka miss out on direct Cricket World Cup Qualification after New Zealand Loss
Pakistan Board fumes over Najam Sethi's "Misquoted" ODI World Cup Comments
World Test Championship hero backs India pace attack to fire in Final
Jaspreet Bumrah Officially Out : Mumbai Indians Name Replacement for Star Pacer
South Africa determined to seal World Cup Spot
Business News Headlines – 01 April 2023
Nifty ends around 17,350 Sensex gains 1,031 points : all sectors in the green
Sexsex zooms 1,000 points on last day of FY23 : Top 6 factors behind the rally
RBI set to hike repo rate to 7 year high of 6.75% in April
Unacademy founders, senior leadership to take pay cut in FY24 in Latest Cost – Cutting initiative
Small savings schemes' interest rates for April – June Quarter hiked
All Adani group stocks in green; Adani Power, NDTV hit 5% upper Circuit
New fee on some UPI payments doesn't address industry's main challenges
Science Technology News Headlines – 01 April 2023
Apple likely still not confident about its mixed reality headset, may not announce it at WWDC 2023
India- Origin Engineer Amit Kshatriya to head NASA's New Moon to Mars Programme
Google starts testing AI features in Gmail, Docs
WhatsApp to offer 15 New durations for disappearing texts
Google CEO Sundar Pichai promises Bard AI Chatbot Upgrades soon : 'We clearly have more capable models'
Bing Chat to Feature Ads, shaking Up the Ad- Free Experience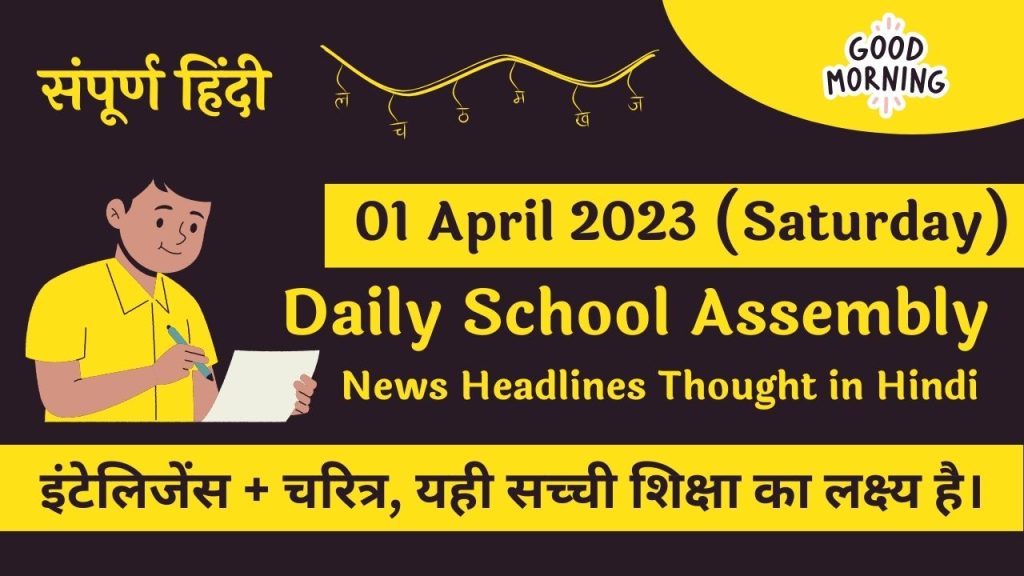 Thought of the Day – 01 April 2023
ll things are possible because anything can be learned.