Are you searching for – Daily School Assembly News Headlines for 13 January 2023
Then you are at Right Place.
The Complete and Official Information of Daily School Assembly News Headlines for 13 January 2023
Daily School Assembly News Headlines for 13 January 2023
To inform all pupils of what will be happening in the nation and the world today, the top headlines of the day are read during the school assembly after the call to prayer. Now let's read the most recent news of the day. Read the most recent news from India and outside while keeping up with Indian political movements.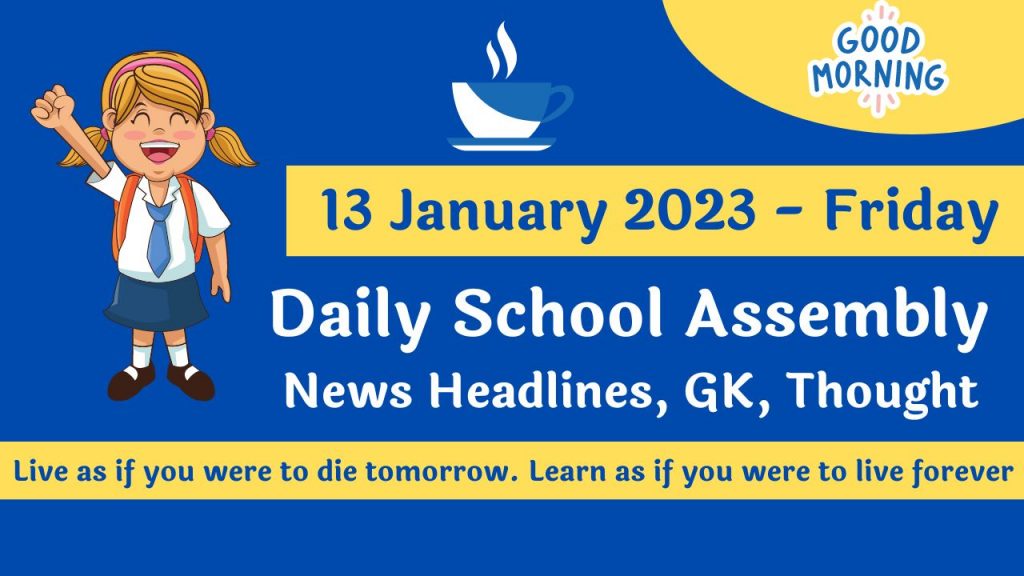 We are giving information News of National News, International News, Sports News, Business News and science & Technology News.
What is Special Day on 13th January 2023 ?
Lohri Festival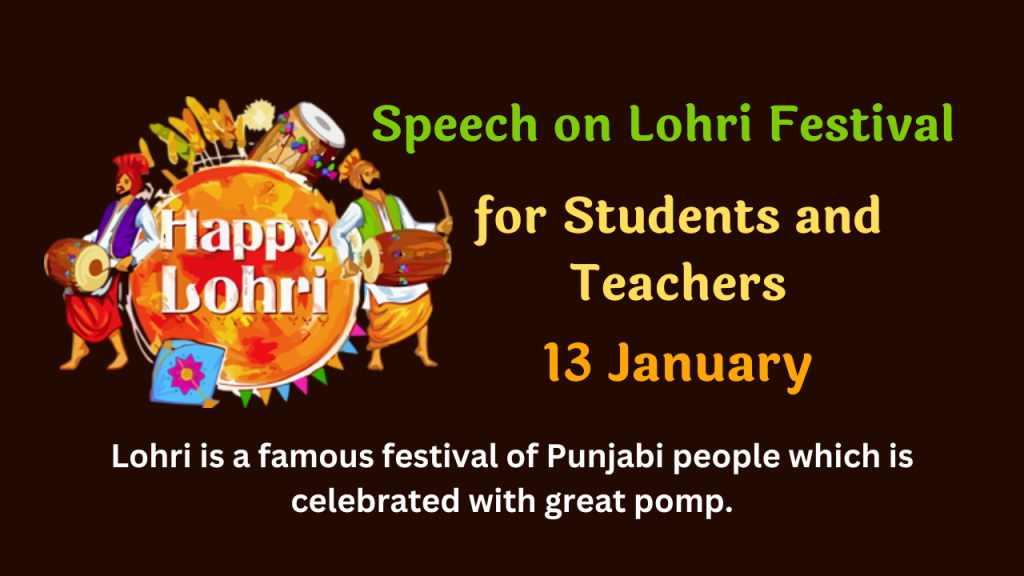 National News Headlines – 13 January 2023 (Friday)
Wipro Announced Record Number of Senior Level Promotions
The 22 km long Mumbai Trans-Harbour link (MTHL) will open to the public in November this year.
In Kerala's Munnar, Temperature Dropped below 0, First time this Winter
Slight Increase in Chinese Troops LAC, Keeping A close watch : Army Chief
Rs 45 Crore Rehabilitation Package for 3,000 Joshimath Families
"Betrayal of Trust" : BJP's Jibe after AAP gets Rs 163 Crore Notice
PM Modi held Roadshow in Karnataka, To Open Youth festival
No Explosion on Indian Side in Myanmar's Air Strike : Assam Rifles
Varanasi's New Tent City on Ganga to by Inaugurated by PM on Friday
Gaping cracks have appeared in more than 700 buildings in the town.
Security Breach at PM's Karnataka Roadshow, Teen Ran to Him with Garland
Ex Finance Secretary's Premises Searched by CBI in alleged Corruption Case
Uttarakhand Chief Minister Pushkar Singh Dhami visited Joshimath and held meetings with locals and experts on Thursday
Govt. panel recommended market authorization for Covovax jab as heterologous booster dose
International World News Headlines – 13 January 2023
Russian Soldier got 5 years in Jail for Refusing to fight in Ukraine
Sri Lankan Ex-President to pay 100 million rupees to Easter Attack Victims
"Deeply Ashamed" : Australian State Leader Admits Wearing Nazi Uniform
"Your Voice is India's Voice" : PM Modi at Voice of Global South Summit
Airlines Struggle to Return to Normal after Glitch pauses US Air Travel
US, Japan Agreed to Boost Security Cooperation Amid China worries
Jill Biden has cancerous Growths removed, White house says clear of danger
Russia appointed New Leader of Ukraine Campaign; Says Soledar Fully captured
Biden said Republicans, Democrats should Unite against Big Tech "Abuses"
UN Condemned attack Outside Afghan Foreign Ministry in Kabul
Sports News Headlines – 13 January 2023
Australian Open 2023: Djokovic to play 75th ranked Spaniard Roberto Carballes Baena
Messi scores in first game after World Cup as PSG wins
Nick Kyrgios Became Co-Owner of Australian Basketball Team
Australia cricket team pull out of Afghanistan series over Taliban crackdown on Women
FIH World Cup 2023 : India Open Campaign Against Spain with Eyes on First Podium Finish in 48 years.
Business News Headlines – 13 January 2023
Sensex, Nifty rise in Early Trade, Pare Down Later
Industrial Production Rises 7.1% for the Month of November
Retail Inflation Lowest in A year, Falls to 5.72% in December
Centre's Borrowings likely to rise to Rs 14.8 lakh crore in 2024 : Report
India will take up development issues facing Global south At – G -20 : Nirmala Sitharaman
Science Technology News Headlines – 13 January 2023
Scientists sound Alarm as Ocean Temperatures Hit New Record in 2022
NASA inspected Orion spacecraft after it returned from the Moon
Remains of four Dinosaur species found in Chile for first time : report
NASA's Curiosity rover finds opal gems on Mars in Search for signs of Water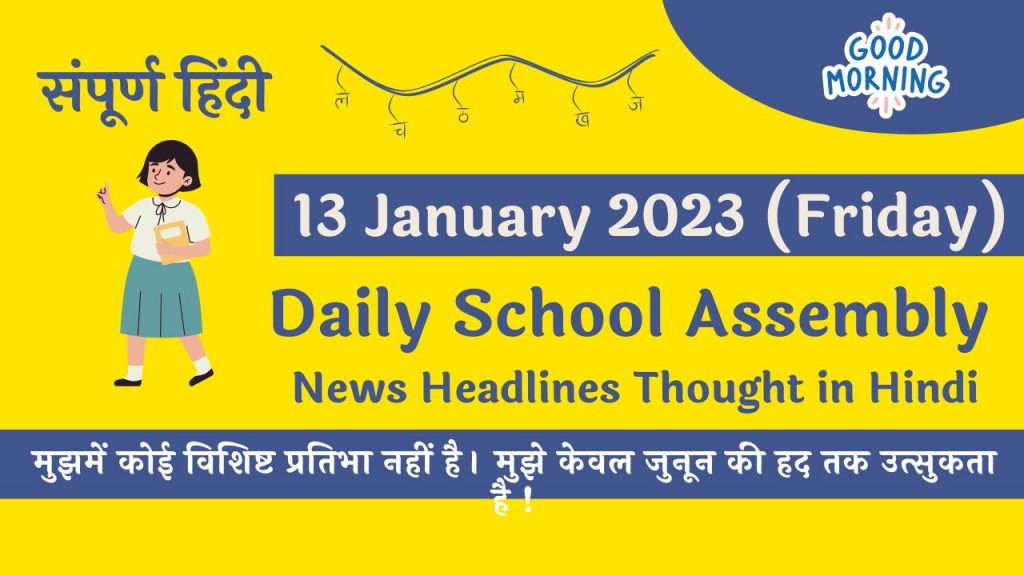 Thought of the Day – 13 January 2023
Words are not only the vehicles In which thoughts delivered, They are part of thinking.
Positive Word of the Day For Daily School Assembly – 13 January 2023
Able – having the necessary means or skill to do something
I Hope you like the article of the Daily School Assembly News Headlines, Speech, Thought for