Are you searching for – Daily School Assembly News Headlines for 04 January 2023
Then you are at Right Place.
The Complete and Official Information of Daily School Assembly News Headlines for 04 January 2023
Daily School Assembly News Headlines for 04 January 2023
To inform all pupils of what will be happening in the nation and the world today, the top headlines of the day are read during the school assembly after the call to prayer. Now let's read the most recent news of the day. Read the most recent news from India and outside while keeping up with Indian political movements.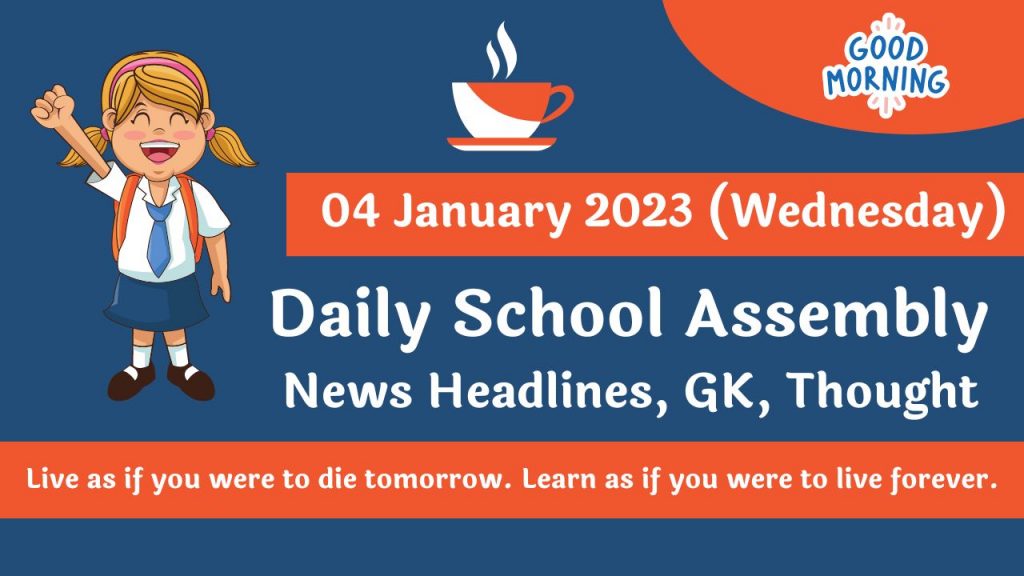 We are giving information News of National News, International News, Sports News, Business News and science & Technology News.
What is Special in this Day ?
Sindhutai Sapkal – Social Worker Death Anniversary – 4 January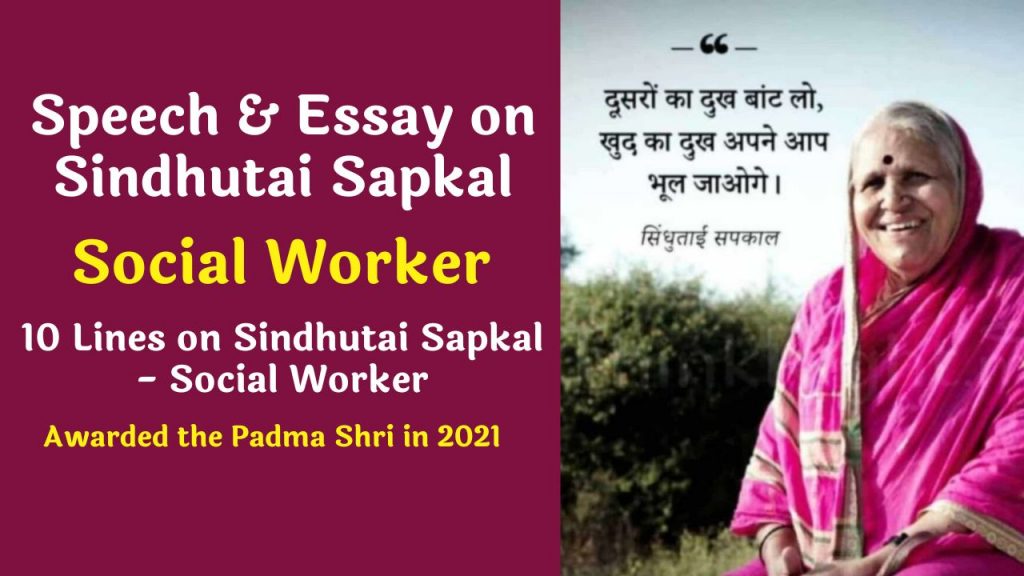 National News Headlines – 04 January 2023 (Wednesday)
BJP national executive meeting in Delhi on January 16-17
Experts from Army remove live bombshell from Chandigarh site
Arunachal Pradesh got a strategic bridge leading to China border
Anti – Conversion law | Not all religious conversations are illegal, Supreme Court remarks
We do not believe in war, but if it is forced upon us, we will fight : Defense Minister Rajnath Singh
Those enjoying benefits of permanent membership clearly not in hurry to see U.N reforms : Jaishankar
Constitution a living document, capable of incorporating changing aspirations of people : President
Government has pipeline of 44 port projects worth Rs. 22,900 crore till 2024-25 : Sabananda Sonowal
Focus on emerging sciences, convert knowledge to bring change to everyday life : PM
State not vicariously liable for hurtful statements of Ministers' right to free speech : Supreme Court
Delhi High Court seeks Centre, NHAI's response to plea against collection of double toll tax from non-FAST Tag commuters
China didn't observe agreements with India on border issue, tired to 'unilaterally change' LAC : Jaishankar
Now Aadhaar Holders can update addresses online with consent of head of family.
Kerala Governor approved CM's recommendation to re-induct Saji Cheriyan as minister
Cold wave conditions prevail over several regions in North India
International World News Headlines – 04 January 2023
Taliban seeks Economic Self Sufficiency, Foreign Investment for Afghanistan
EU Offered China free Vaccines Amid COVID Surge
Ukraine's Young Acrobats Perform in Budapest after Training During War
Indian – American Woman got Re-elected as Texas County Judge, creates history
Global anti – Terror Body FATF may 'Greylist' Nepal for Money Laundering
China has Unilaterally tried to change LAC : S Jaishankar
"Entry Restrictions Targeting Only Chinese Travelers " : Beijing hits Out
South Korea Fined Tesla $2.2 Million for False Advertising
Zelensky said Russia plans Protracted Drone Campaign to "Exhaust" Ukraine
Sports News Headlines – 04 January 2023
Manika Batra Reached Career high 35 in ITTF world rankings
No Grudges as Noval Djokovic felt 'The Love' in Australia
"I am not done yet" : Tennis legend Martina Navratilova remains upbeat despite Cancer Battle
Injured MR Arjun to Miss Malaysia open but eyeing win in Thailand to set up Olympic Qualification
Saudi Arabia's AI Nassr look to 'Galactico's' Era after Signing Cristiano Ronaldo
"See you Soon" : Cristiano Ronaldo set for Hero's Welcome in Saudi Arabia
Jasprit Bumrah Returned From Injury, Included in ODI Squad for SL Series
Business News Headlines – 04 January 2023
Sensex, Nifty Trade Higher in Closing Session
Rupee Declained 8 Paise to Close at 82.86 against US Dollar
ONGC Indian Oil Emerge as Top Profit Making Public Sector Firms in 2021-22
SBI to Raise another $1.2 Billion Through Infrastructure Bonds : Official
SEBI Asked OYO to Refile Draft IPO papers with Updates, Public Issue may get Delayed
Airtel announced Roll – out of 5G Services in Indore
Centre Raised windfall profit tax on crude oil, Diesel exports; New Rates to Apply from January 3
SBI, ICICI Bank, HDFC Bank Continue "To be Too Big to Fail' : RBI
Science Technology News Headlines – 04 January 2023
Elon Musk's SpaceX raising $750 Million in Fresh round of Funding at $137 Billion Valuation : Report
Autopsies showed COVID Virus Lingers in Brain for Months : Study
Potential naked – eye comet to make close approach to Earth in February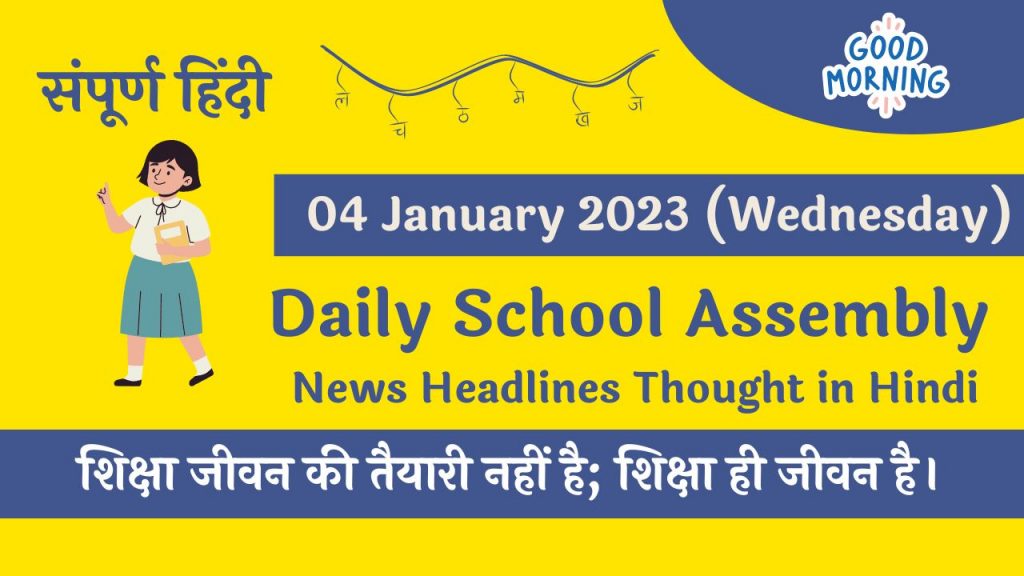 Thought of the Day – 04 January 2023
Live as if you were to die tomorrow. Learn as if you were to live forever.
Positive Word of the Day For Daily School Assembly – 04 January 2023
Illustrious – This means celebrated and well-known.
Covered Topics in Today Morning School Assembly Post – 04 January 2023
National News Headlines – 04 January 2023 (Wednesday)
International World News Headlines –