CBSE has taken an initiative to sensitize teachers across the country on basics of Financial Literacy and use of Digital Tools that are relevant in the current scenario. In this session focus will be to create awareness about basic financial planning, how to avoid falling prey to phishing and cyber frauds, etc. This will help educators stay updated to plan their future in better way. This initiative is part of Activities related to Investor Education and Awareness Initiative in terms of SEBI (Mutual Funds) Regulations, 1996.
HUB Schools in Ahmedabad, Chennai, Delhi, Faridabad, Ghaziabad, Gorakhpur, Hyderabad, Kolkata, Mathura, Prayagraj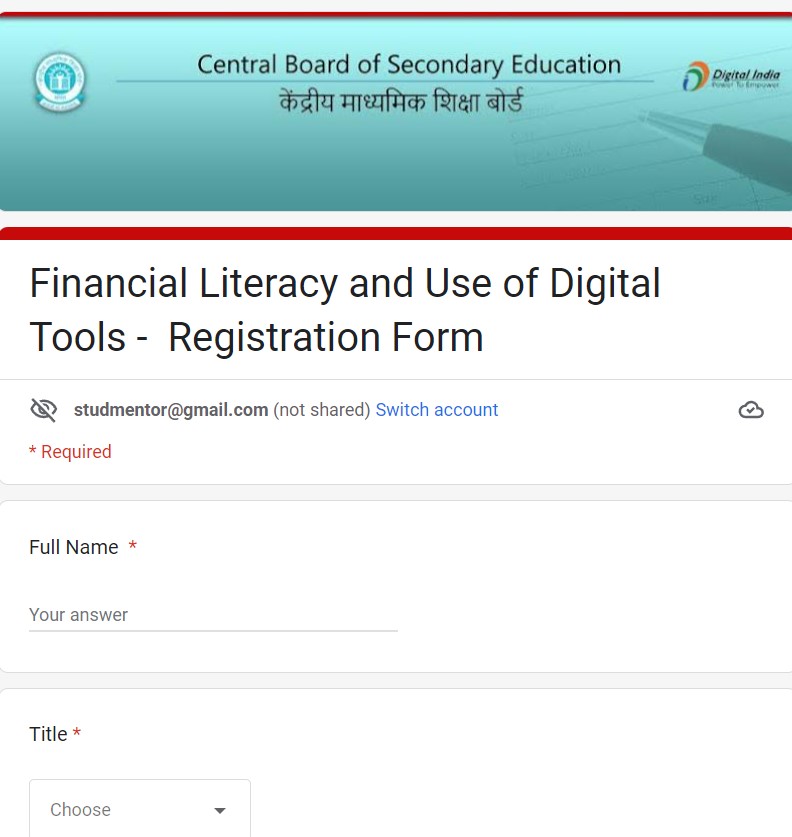 | | |
| --- | --- |
| Basics of Financial Literacy and use of Digital Tools Offline Mode : 2 hours Duration | Registration Link |
Hub Leader School:
Each training will be listed as part of the hub activity. Lead School in each hub to ensure availability of venues with seating capacity of 100+ participants for the training. Based on the availability, Lead Schools will also confirm and arrange for projector with screen and audio system with microphone for the trainer.
Participating Schools:
Principals are requested to nominate their teachers to attend this program scheduled at the Hub Leader School as per the calendar shared in this notification. Applicants can click on the link provided to register for the training program. Prior registration is mandatory.
Teachers as Participants:
There are multiple Programs scheduled in each of the cities, as mentioned in this notification. A maximum of 100 teachers will be allowed to participate in each session. Teachers can select the program being conducted in their city, on first come – first serve basis. The programme will be free of cost for the CBSE affiliated teachers. To participate in the programme teacher may register through online link: The invitation link shall be emailed one day prior to the programme on the email ID provided at the time of registration.
SEBI certified Resource Persons will conduct the training. Details of the proposed offline Trainings and Training Calendar for the period 26th Aug – 15th Sep, 2022 is appended as Annexure-A
Contact Details & Helpline