In recent years many startup's growing. Digital plays a big role in this. Some startups like :
OLA (Bhavish Aggarwal, Ankit Bhati IIT Bombay Alumni's )
OYO Rooms ( Ritesh Agarwal College Dropout)
Swiggy (Rahul Jaimini IIT KGP, Nandan Reddy BITS Pilani & Sriharsha Majety IIM Calcutta Alumni's)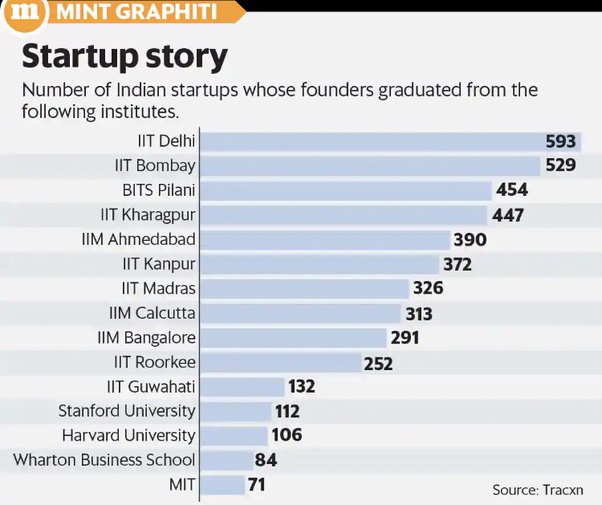 From the top 10 institutions, 6 are IIT's, BITS Pilani, and 3 IIM's. In the list IIT Delhi on the Top.
Startup culture in Top IIT's, BITS Pilani & IIM's is quite good.
Since 2015 No. of Startup Build by Institutes :
IITD -> 310
IITB -> 277
IITKGP -> 258
BITS Pilani -> 221
Some Startup Build by IIT Graduates :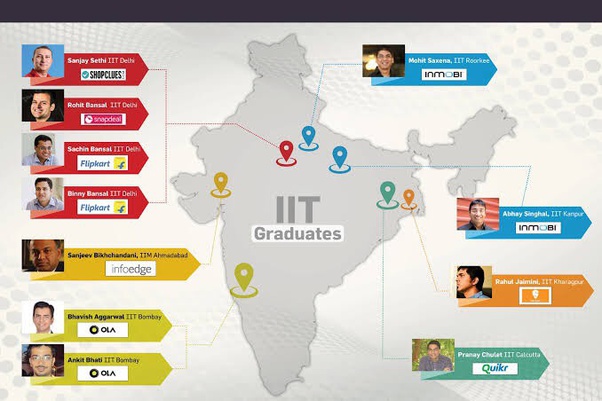 Hope it helps 🤟