What is 100 Days Reading Campaign ?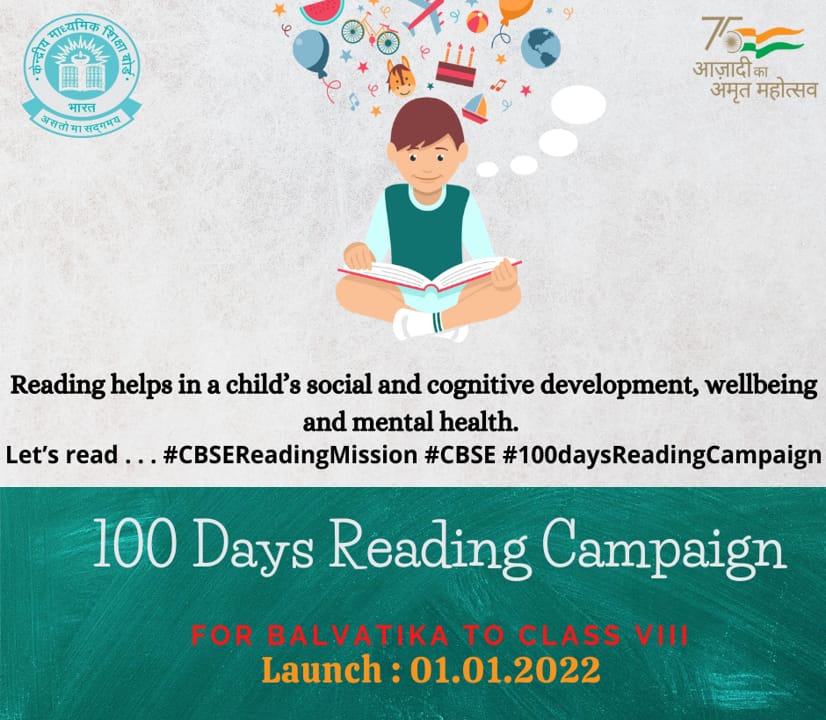 Ministry of Education, Govt of India vide D.O. No. 18-91/2021- IS 15 dated 28.12.2021 has intimated the launch of 100 Days Reading Campaign by the Hon'ble Shiksha Mantri on 1st January 2022 for children studying in Balvatika to class VIII.
In continuation to the CBSE Reading Mission (Circular No. Acad-82/2021), the Board requests Heads of Schools to initiate the 100 Days Reading Campaign for the learners of Balvatika to class VIII on 01.01.2022. A weekly class-wise calendar of activities to be done by children with the help of parents, peers, siblings or other family members is annexed as guidelines for schools.
The activities done during the campaign are to be documented through images, shortvideos and testimonials. These have to uploaded on the tracker
Click Below link to Registration of 100 Days Reading Campaign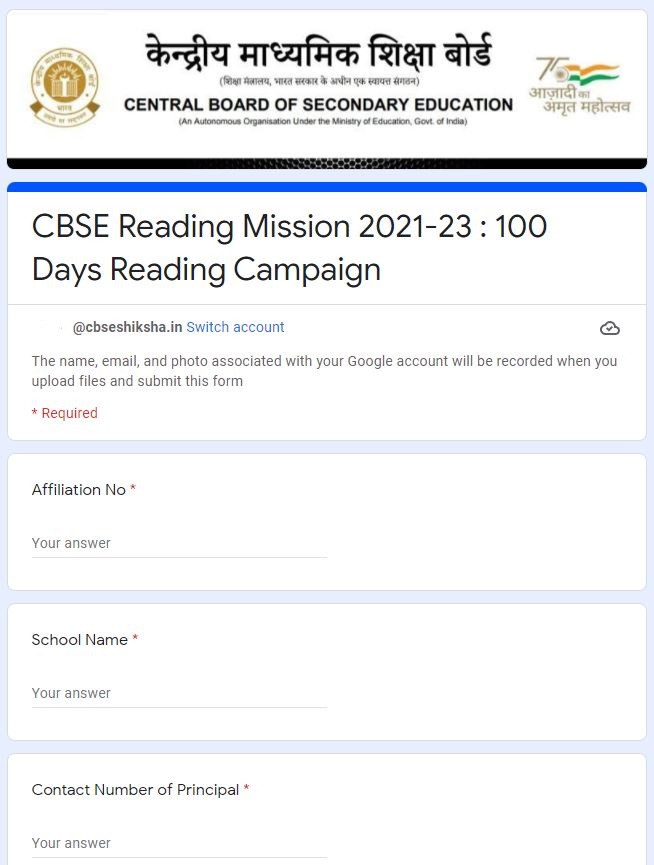 Read Official Circular : https://cbseacademic.nic.in/web_material/Circulars/2021/134_Circular_2021.pdf
I Hope you like the Article of the Launch of 100 Days Reading Campaign by CBSE 2022. If you like then share to others. Happy Reading Stay Connected